Back to Calendar
Meet the Developer: TWG
6:00 PM - 8:00 PM
SpringHill Suites (SouthSide Works)
2950 South Water Street Pittsburgh, PA 15203
Join the URA to meet with TWG and learn more about TWG's upcoming invitations for bids on the Connection at Southside project.
TWG Construction is seeking bidders for the "Connection @ South Side Apartments" development located at the SW Corner of Sidney and Sarah Streets in Pittsburgh, PA.
Click flyer below for more details.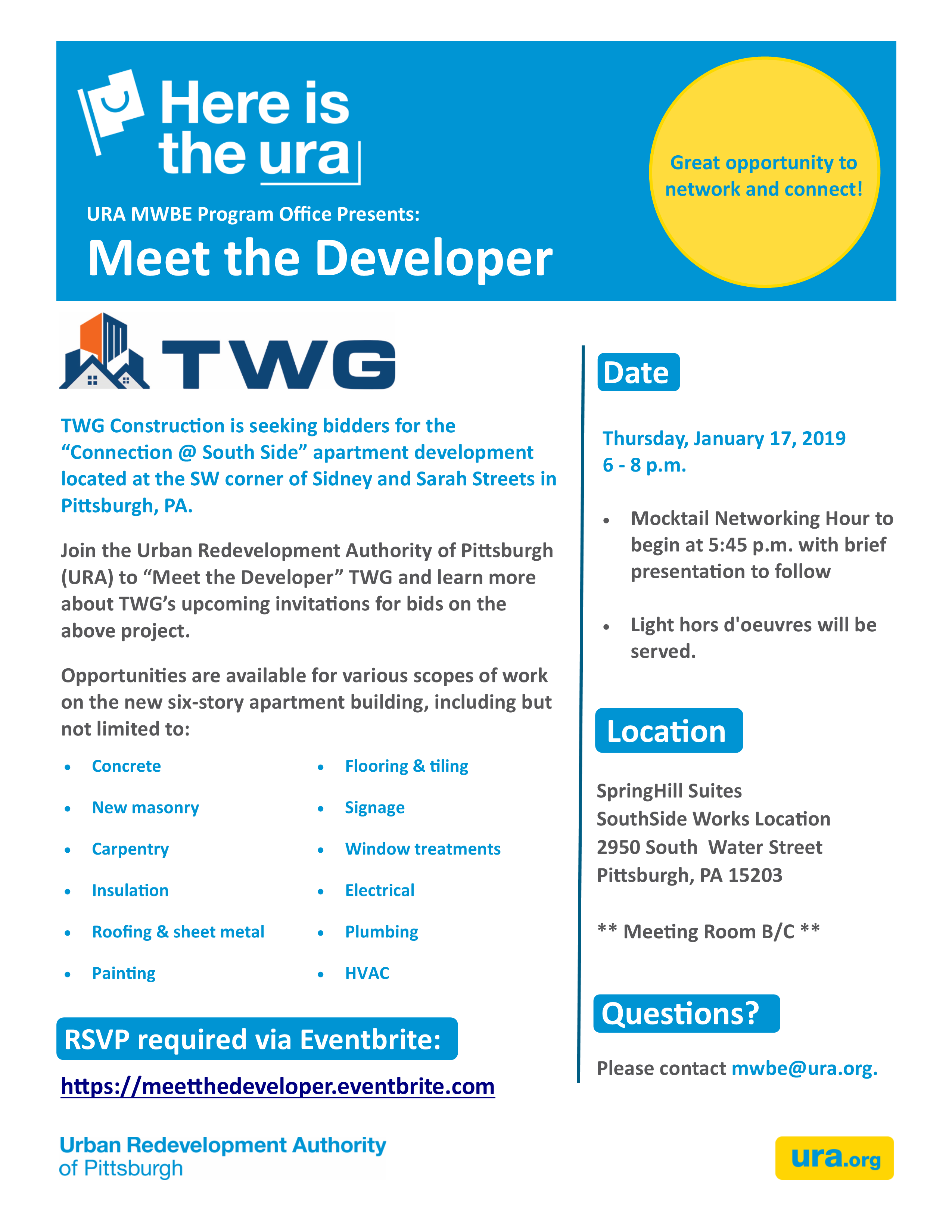 Registration is required via Eventbrite. *Registration will open Jan. 1, 2019.