View All Projects
3 Crossings
3 Crossings is an 20-acre, mixed-use development in the Strip District neighborhood of Pittsburgh.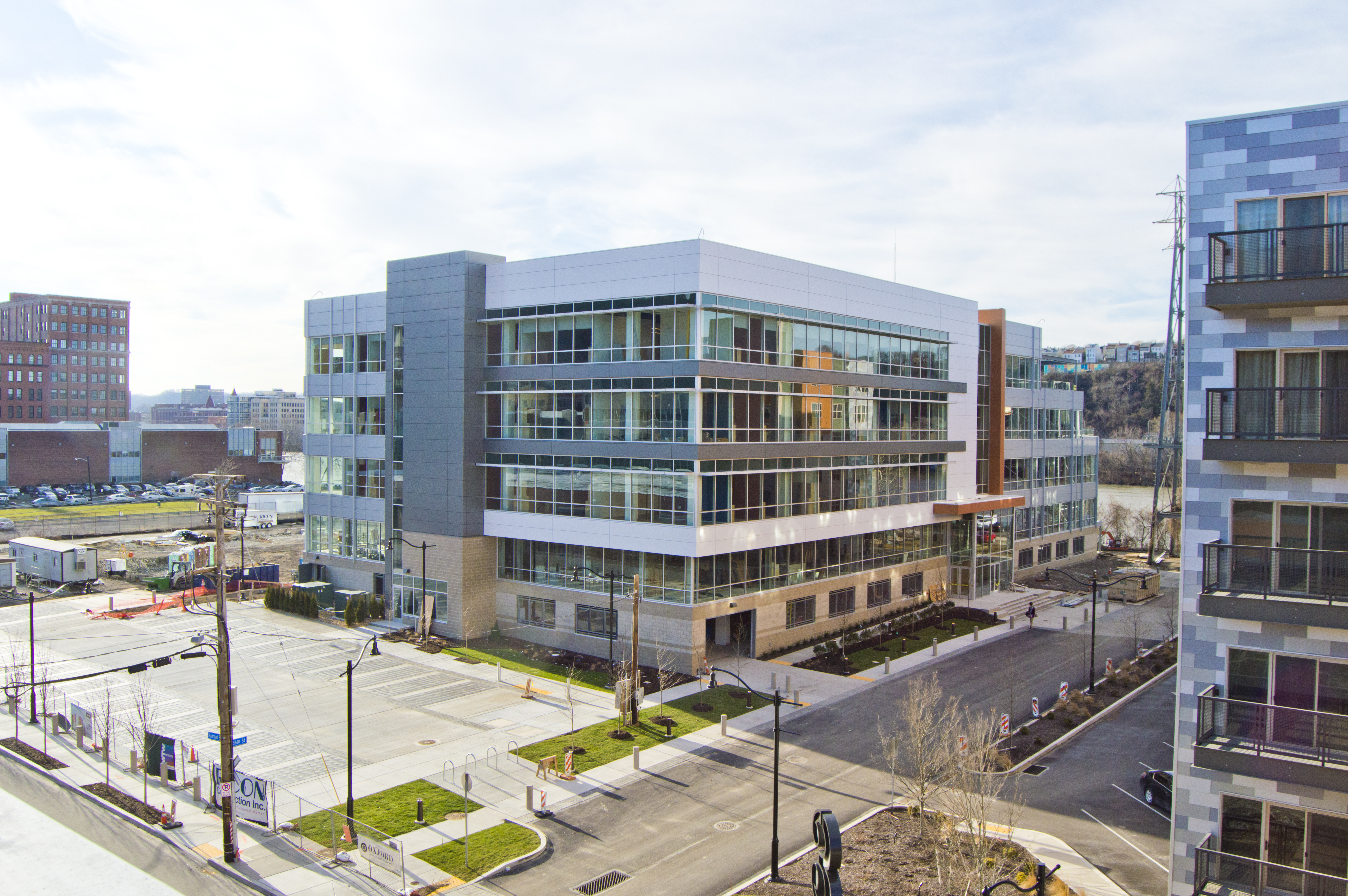 Financed
1M
Dollars
Redeveloped
20
Acres
Developed
300
Apartment Units
Strip District
2645 Railroad Street, Pittsburgh, PA 15222
3 Crossings transformed 20 acres of brownfield and former industrial properties into a new mixed-use development along the Allegheny Riverfront.
Background
Located between 25th and 26th Streets on the Allegheny River, this project transformed and repurposed 20 acres of former industrial properties into a new mixed-use development that complements the Strip District neighborhood. The project has revitalized this stretch of the Allegheny River and connects to the Three River's trail network.
URA Support
$1,000,000 parking tax diversion to support public infrastructure investment including: utility relocation, upgraded street lighting, new sidewalks, street trees, landscaping and a new public plaza, as well as alternative transportation amenities including bike racks, EV charging stations, and kayak stations.
Results
The development includes 300 apartment units, 375,000 gross square feet of urban flex office space, 16,000 square feet of retail, and an intermodal garage (The Hub). The Hub will accommodate 586 parking spaces (public and private), bicycles, kayaks, EV car charging stations, and Zip Car. The new urban flex office has attracted high profile technology companies including Apple, Argo AI, and Robert Bosch LLC, helping to drive an emerging robotics and technology cluster in the Strip District.
Facts
Developer: Oxford Development Company
Contractor: Rycon Construction, Inc.
Architect: WTW Architects
Total Development Cost: $210,000,000
URA Financing: $1,000,000 Parking Tax Diversion
URA Grant Management: $2,300,000 in Redevelopment Assistance Capital Program for the construction of a Riverfront Office Building and the HUB, a 575 space multi-modal transportation facility.
20-acre mixed use development