Housing Opportunity Fund
The Housing Opportunity Fund (HOF), administered by the Urban Redevelopment Authority of Pittsburgh, supports the development and preservation of affordable and accessible housing within the City of Pittsburgh.
2022 Draft Annual Allocation Plan
The Housing Opportunity Fund Advisory Board is seeking public input on the draft 2022 Housing Opportunity Fund Annual Allocation Plan (AAP). Please enter comments on the AAP in the box directly below the draft plan. The comment period on the draft AAP will end on September 30, 2021. Comments will be considered by the Advisory Board prior to the October 7, 2021 HOF Advisory Board meeting.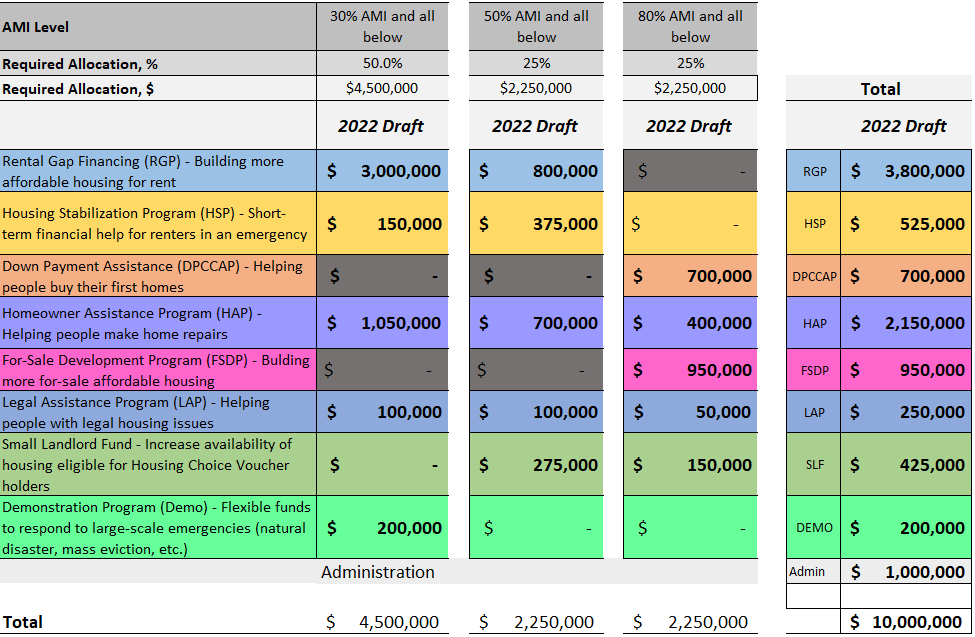 About the Housing Opportunity Fund
In 2015-2016, the City of Pittsburgh assembled an Affordable Housing Task Force to better understand the affordable housing needs across the City. The Task Force recommended the City establish a Housing Trust Fund, and as a response to the need for affordable housing, the Housing Opportunity Fund (HOF) was created.
HOF is overseen by an Advisory Board and a Governing Board. The HOF Advisory board is composed of 17 Pittsburgh residents with varying occupations and socioeconomic backgrounds, and the URA acts as the Governing Board for HOF.
The City of Pittsburgh is committing $10 million per year for the next 12 years to address the affordable housing crisis. The following programs were approved by the Advisory Board, URA Board of Directors, and City Council for the 2020 funding year:
Rental Gap Program
Homeowner Assistance Program
Down Payment and Closing Cost Assistance Program
Housing Stabilization Program
For-Sale Development Program
To learn more about HOF Programs, please visit the HOF Programs page.
---
Advisory Board Meetings
Advisory Board Meetings are held the first Thursday of every month at 9:00 a.m. and will air on the City of Pittsburgh's YouTube channel.
If you have any comments, questions or concerns regarding the Housing Opportunity Fund, please email hof@ura.org.


Latest HOF Advisory Board Meeting Agenda and Mintues: