View All Projects
Ace Hotel
The Ace Hotel, a hotel development project in East Liberty's business district, preserved the former East Liberty YMCA, a National Historic property.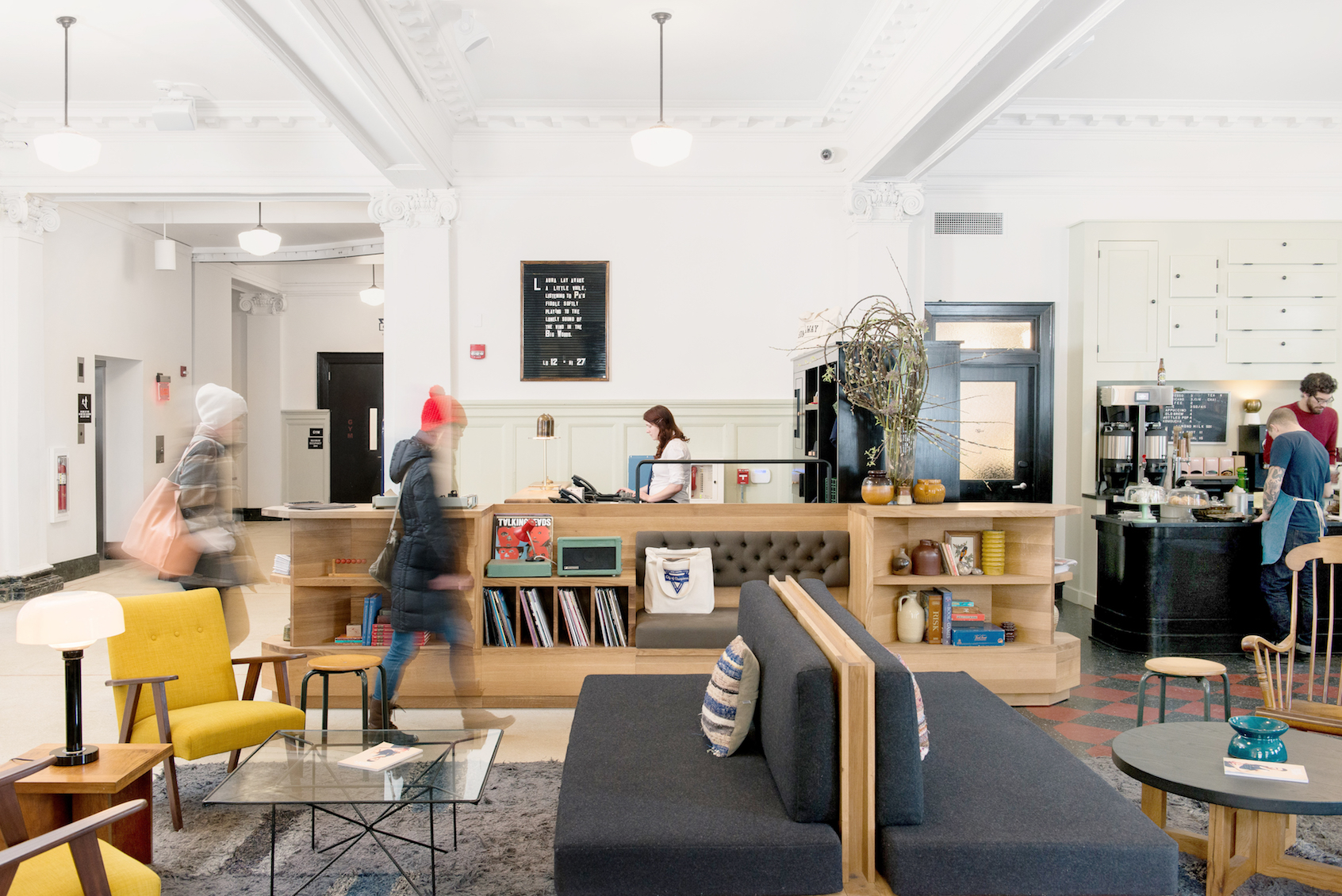 Created
29
New Jobs Financed
11.5M
Dollars
Developed
60k
Sq Ft
East Liberty
120 S. Whitfield St., Pittsburgh, PA 15206
Located in the heart of East Liberty, Ace Hotel has become a vibrant community hub that connects both locals and visitors through the hotel's popular restaurant, bar and gymnasium event space.
Background
The $25 million historic preservation project renovated the former East Liberty YMCA, built in 1909. Located on South Whitfield Street, the Ace Hotel project is located in the middle of East Liberty's commercial district.
Schedule
The Ace Hotel was completed in 2015.
Results
The renovation included a complete restoration of the building's exterior and a creative reuse of the 60,000 square foot interior as an Ace Hotel featuring 63 guest rooms, lobby, restaurant/bar, coffee shop and event spaces in the gymnasium and ballroom areas.
East Liberty has traditionally been a disinvested community occupying a unique location at the intersection of wealthy and low-income neighborhoods in Pittsburgh's most dynamic and populated quadrant. In the past 10 years, East Liberty has seen significant investment along its southern edge, with notable retail projects like Whole Foods and Target. The Ace Hotel project represents one of the first major investments in the heart of the East Liberty commercial district.
Facts
Developer: East End Development Partners
Community Partner: East Liberty Development, Inc.
Contractor: PJ Dick
Architect: Moss Architects
20 construction jobs created
9 full-time equivalent jobs created
Total Development Costs: $22,000,000
URA Financing: $11,500,000 Pittsburgh Urban Initiatives New Market Tax allocation
Description: 60,000 square foot renovation includes 63 hotel guest rooms, lobby, restaurant/bar, coffee shop and event spaces in the gymnasium and ballroom areas
A National Historic property renovation