View All Projects
Brew House Artist Lofts
A former turn-of-the-century brewery was rehabilitated and reconfigured into a mixed-income housing development for artists to live and work in the South Side Flats. The building houses 76 residential units and provides artists with work space and an art gallery.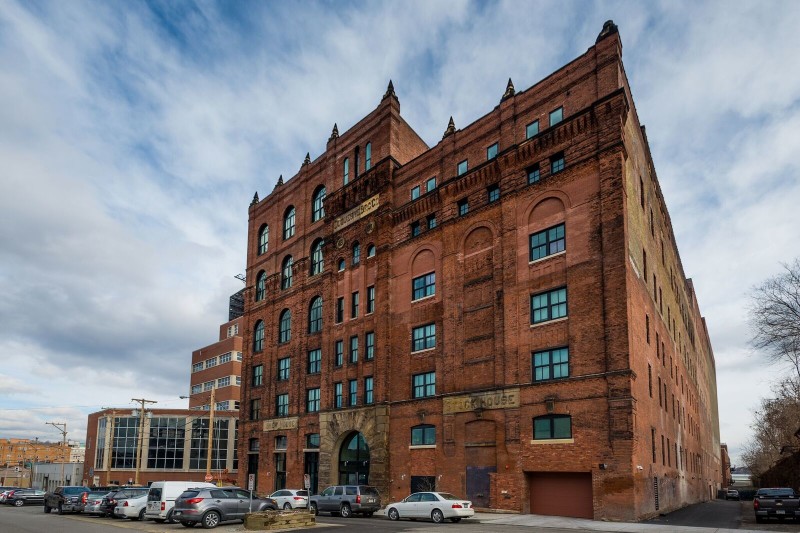 Redeveloped
76
Units Financed
+1.8M
Dollars
South Side Flats
711 S. 21st St., Pittsburgh, PA 15203
The Brew House Artist Lofts help to address the need for quality affordable housing in Pittsburgh's South Side.
Background
The former Duquesne Brewery spans several city blocks in the South Side flats neighborhood. The Brewery has been closed for over 30 years and was recently added to the National Register of Historic Places.
Development
Construction financing for the development closed in the Summer of 2015 and was completed in the Fall of 2016.
Results
The building has 76 residential rental units, 48 of which are rented to households at or below 60 percent of the Area Median Income (AMI). Additionally, the Brew House Association leases 14,640 square feet. for artists' work studios and art gallery space.
Facts
Developer: Brew House Housing Limited Partnership (Trek Development Group as General Partner)
Not-For-Profit Partner: The Brew House Association
Contractor: Mistick Construction
Architect: Clearscapes Architecture and Lab 8
Total Development Cost: $21,539,667
URA Financing: $1,886,143
Mixed-Income