View All Projects
Connection @ South Side
Connection @ South Side is an upcoming mixed-income multifamily rental development in the SouthSide Works, featuring 6,000 square-feet of amenity space. Ten percent of the units will be available to households earning at or below 50 percent of the Area Median Income (AMI).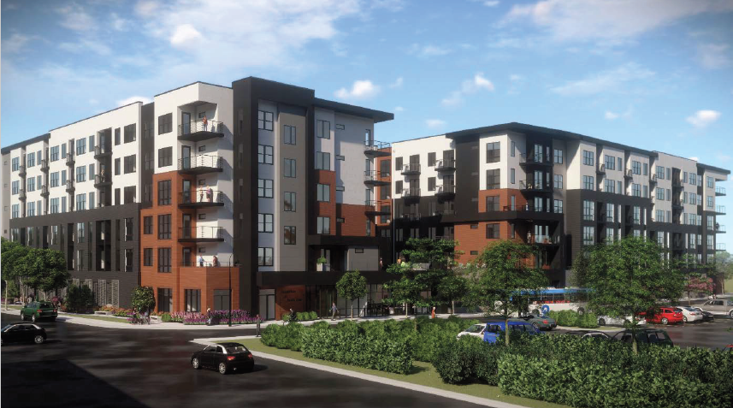 2984 Sidney Street, Pittsburgh, PA 15203
This 280-unit multifamily development includes affordable and market-rate units, plus 6,000 square-feet of amenity space that includes an outdoor pool, gas fire pit and grills, dog park, 24-hour fitness center, community lounge area, and secure bicycle storage.
Background
Indianapolis-based TWG Development purchased a 2.3-acre site from the URA at the corner of Sarah and Sidney Streets to construct a five-story, 280-unit multifamily development above a parking podium. The development site is located in the SouthSide Works, a 123-acre riverfront brownfield redevelopment situated along the Monongahela River on the former site of a closed steel mill. This mixed-use project includes residential and commercial space, a marina, riverfront park and 5 miles of new multi-use trails.
Development
Connection @ South Side received its final URA Board approval in April 2019 and closed in early May. Construction is expected to be completed in January 2022.
Facts
Developer: TWG Development
Contractor: TWG Construction, LLC
Architect: Fifth Dimension Architecture and Interiors, LLC
Total Development Costs: $56.7 million
Land Sale Price: $1,000,000
280 units (10% at or below 50% AMI)

39 studio units
160 one-bedrooms
81 two-bedrooms
Inquiries
For those interested in these units and their availability, please direct your inquiries to TWG Development.