View All Projects
Environment and Energy Community Outreach (EECO) Center
Center for Community Outreach on Energy Efficiency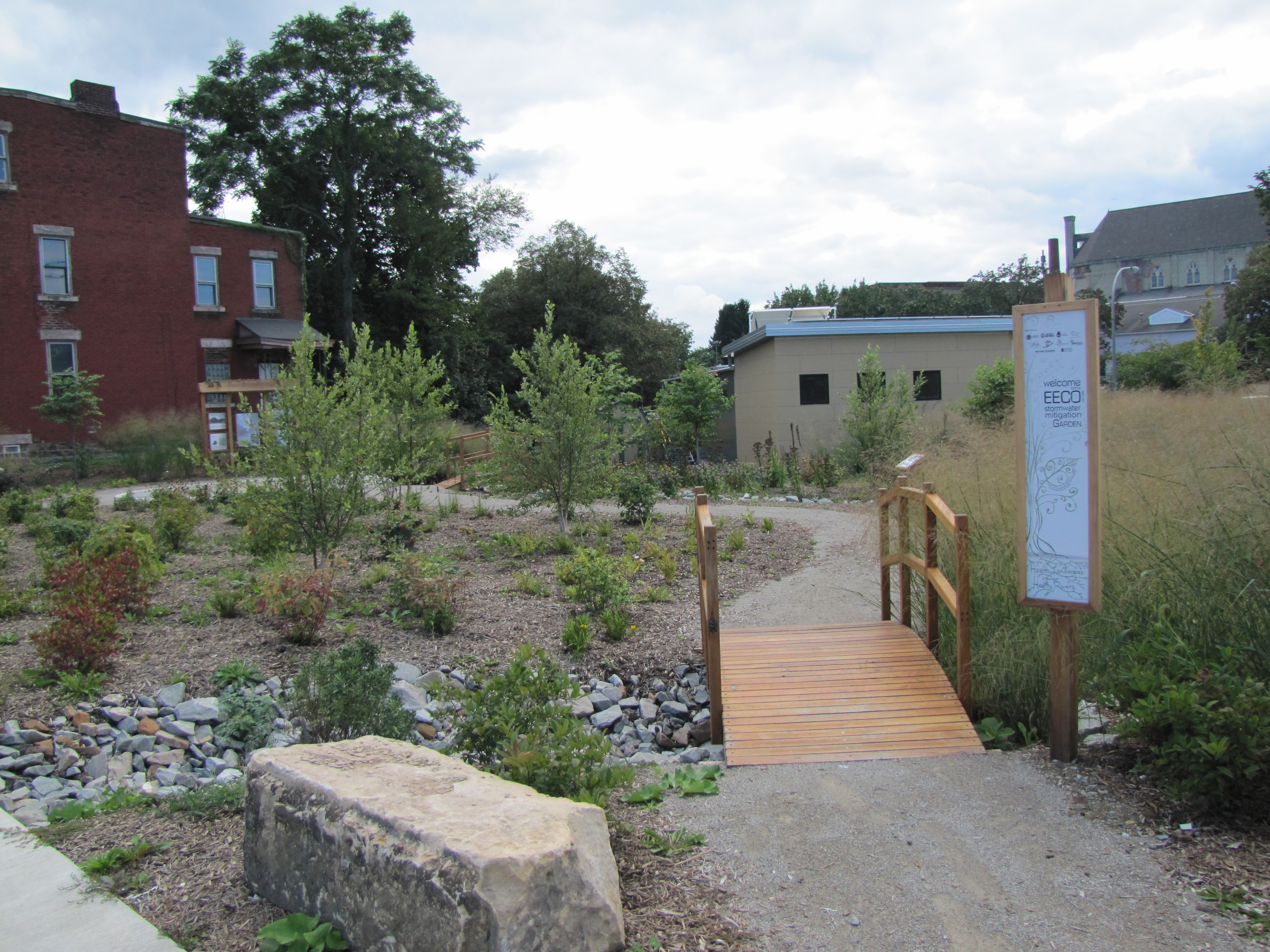 Redeveloped
1.8k
Sq Ft Financed
250k
Dollars
Larimer
200 Larimer Ave., Pittsburgh, PA 15206
The Environment and Energy Community Outreach (EECO) Center is an energy efficiency education and community resource center.
Background
Built on the site of a former BP Gas station, the EECO Center sits at the entrance to the Larimer Neighborhood. The building is equipped with energy efficient heating and cooling systems, solar thermal and solar electric (PV) panels. A rain garden is located adjacent to the building collecting and managing stormwater from the site and adjacent streets.
Schedule
The EECO Center was completed in 2012
Results
The EECO Center is home to the Larimer Consensus Group. The Center continues to showcase sustainable design, while acting as a neighborhood resource hub. It's innovative energy efficient design and adjacent rain garden showcases Larimer Neighborhood's commitment to sustainable neighborhood revitalization.
Facts
Developer: Pittsburgh Economic and Industrial Development Center (PEIDC)
Community Partner: Larimer Consensus Group and Larimer Green Team
Contractor: Paragon Development
Architect: PVE Sheffler
Total Development Costs: $720,000
URA Financing: $250,000
URA Grants Management: $470,000 through DCED, CITF, and Foundation funding
Description: 1,800 square feet community resource and education center