View All Projects
Hot Metal Flats
New construction of a five-story, 117-unit market-rate apartment building with an integral, first floor parking garage containing 93 spaces.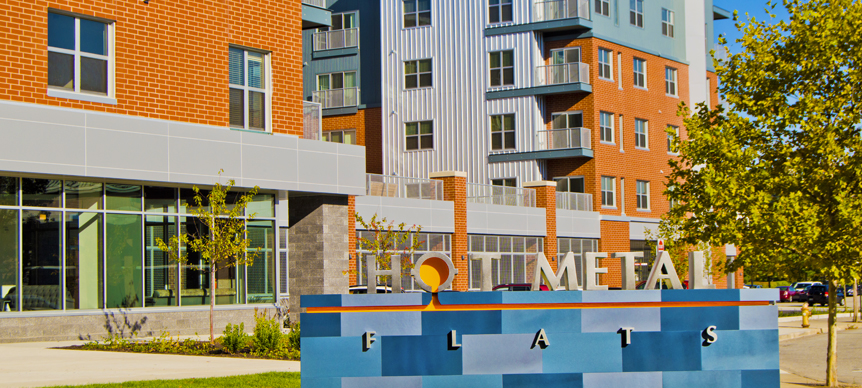 Financed
2M
Dollars
Constructed
117
New Units
Southside Flats
Hot Metal & Sidney Streets
Hot Metal Flats is the new construction of a 117-unit market-rate apartment building in the city's Southside Flats neighborhood.
Background
The site was a vacant brownfield at the northeast corner of Hot Metal and Sidney Streets, adjacent to the core of the SouthSide Works development.
Development
Construction financing closed in April 2014 and construction was completed in June 2015.
Results
Hot Metal Flats provides 25 studios, (60) one-bedroom, and (32) two-bedroom urban style apartments ranging from 550 square feet up to 1,280 square feet. In addition to parking, on-site amenities include a fitness center, secure bike storage, and access to a large outdoor space.
Facts
Developer: Hot Metal Associates, LP (a partnership between Oxford Development Company and PJ Dick)
Contractor: PJ Dick
Architect: Humphreys & Partners Architects, LP and WTW Architects, Inc
Total Development Costs: $25,710,020
URA Financing: $2,000,000
This development promotes brownfield redevelopment and the development of a mixed-use neighborhood core while increasing the market-rate rental housing opportunities that support a growing housing market.