View All Projects
Market Square
Market Square today is one of Downtown Pittsburgh's most vibrant gathering places, filled with shops, restaurants, office space and significant pedestrian traffic and energy. This project involved the renovation of 68,000 square feet of public space.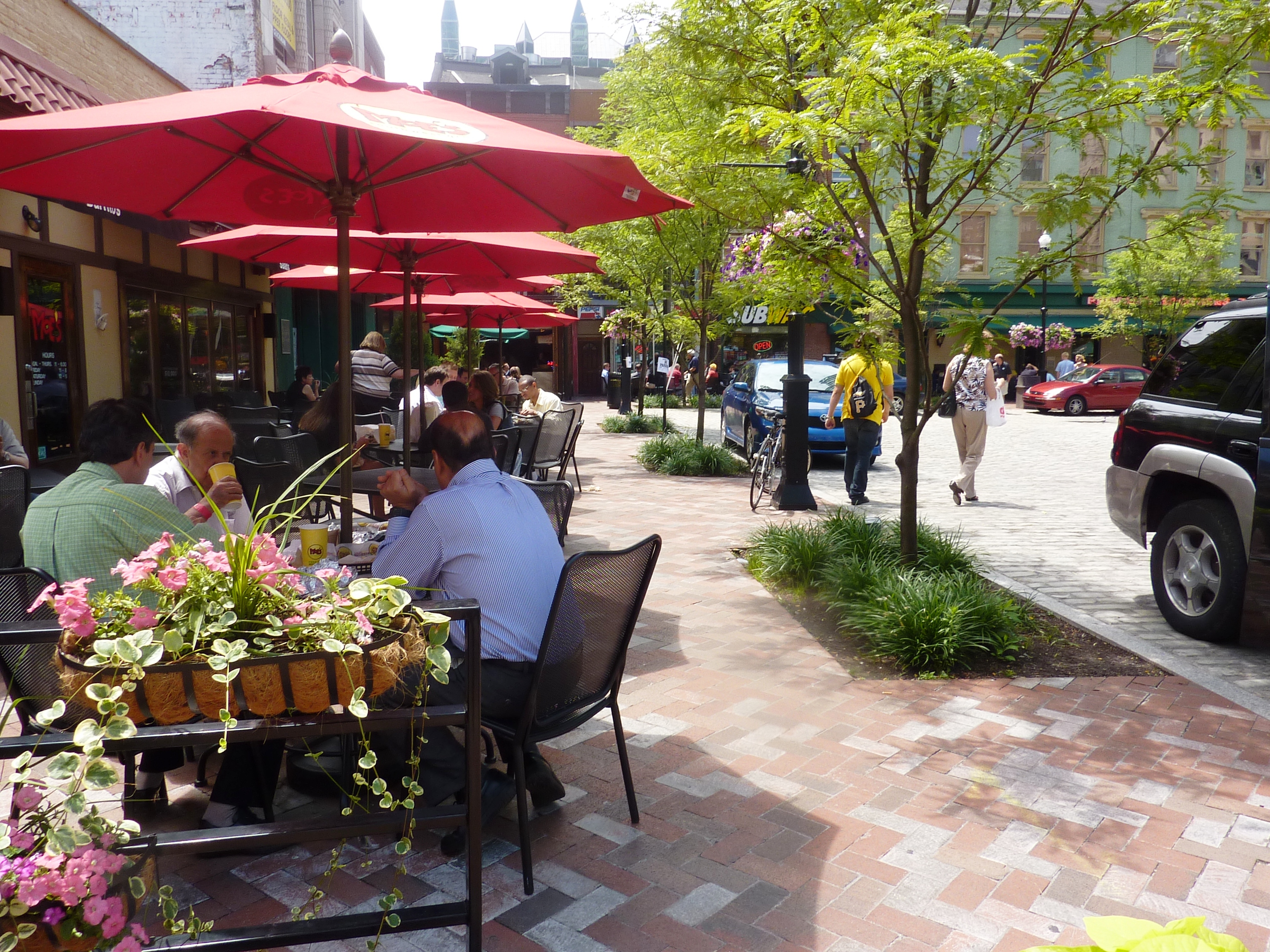 Redeveloped
68k
Sq Ft
Downtown
Market Sq., Pittsburgh, PA 15222
The City of Pittsburgh Department of City Planning, URA and Pittsburgh Downtown Partnership joined forces to design and reconstruct the historic Downtown gathering space known as Market Square. The goal was to create a more pedestrian-friendly space with a focus on outdoor dining.
Background
Renovations to Pittsburgh's historic square combined the four center islands into one large pedestrian plaza. Street reconstruction, extended sidewalks, new lighting, and a single level public space transformed the public space into a piazza from building façade to building façade.
Schedule
The reconstruction of Market Square was completed in 2010.
Results
The Market Square project has revitalized downtown Pittsburgh's historic public space into a hub of activity, surrounded by thriving restaurants and businesses. Robust year-round programming continues to draw both locals and visitors to this vital downtown hub.
Facts
Developer: City of Pittsburgh
Contractor: A. Merante Contracting
Architect: Klavon Design Associates and Wilbur Smith Associates
Total Development Costs: $5,000,000
Public Investment: $3,750,000
Description: Reconstruction of 68,000 square feet public space