View All Projects
Market Square Place
Market Square Place is a mixed-use historic renovation of the former vacant G.C. Murphy Building on Fifth Avenue in Downtown Pittsburgh. Adjacent to Pittsburgh's Market Square pedestrian piazza, it includes loft-style apartments, restaurants and retail.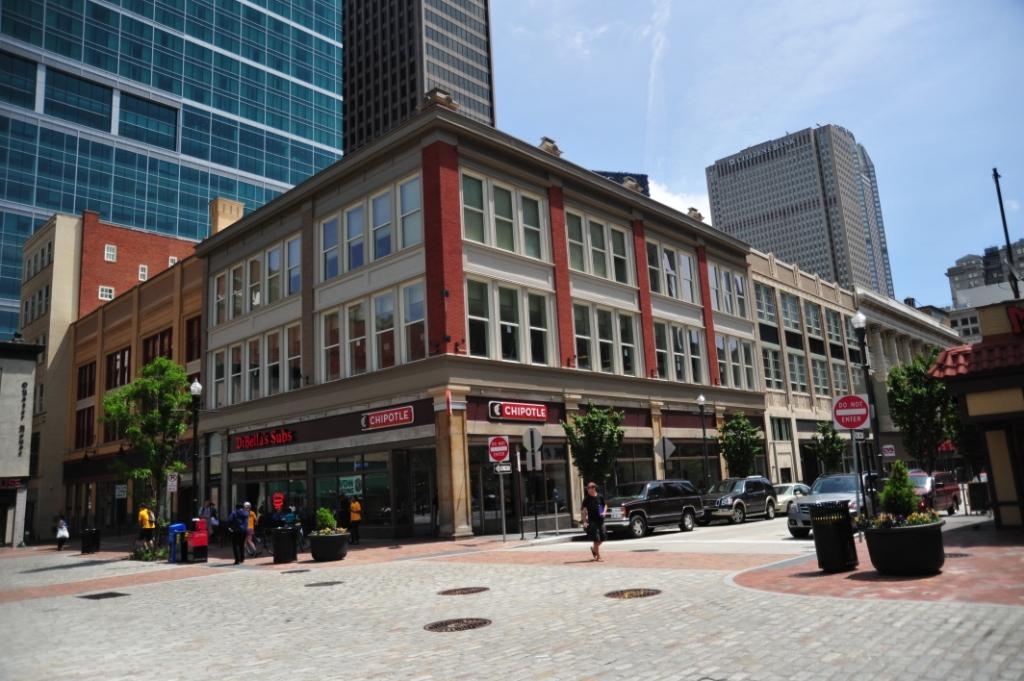 Redeveloped
+60k
Sq Ft
Developed
46
Rental Units
Downtown
222 Fifth Ave., Pittsburgh, PA 15222
Market Square Place is the historic renovation of the former five-and-dime store, G.C. Murphy Co.
Background
Located on Market Square in Downtown Pittsburgh, Market Square Place transformed the vacant building into first-class retail and loft-style apartments.
Schedule
Market Square Place was completed in 2009.
Facts
Developer: Millcraft Investments
Contractor: Tedco Construction
Architect: Strada Architects, LLC
Total Development Cost: $37,000,000
Description: Mixed-use historic renovation with 60,000 square feet retail and 46 rental units