Stay updated on the progress of the South Beatty & Mignonette Streets Redevelopment in East Liberty.
Background
In April 2019, the URA issued a Request for Proposals from developers and/or development teams for multiple publicly-owned sites in the City of Pittsburgh's East Liberty neighborhood.
The goal of this RFP is to select a respondent who can complete a high-quality mixed-use, mixed-income development, including a parking structure, on South Beatty and Mignonette Streets.
Timeline
A tentative schedule for the proposal selection process is below.
Thursday, April 4, 2019 - RFP Issue Date

Thursday, May 16, 2019 - Proposal Due Date

Thursday, September 26, 2019 - Community Meeting with Redeveloper Shortlist
Important Dates
September 26 • Community Meeting
Community residents are invited to hear presentations from shortlisted redevelopers and provide feedback on the proposals.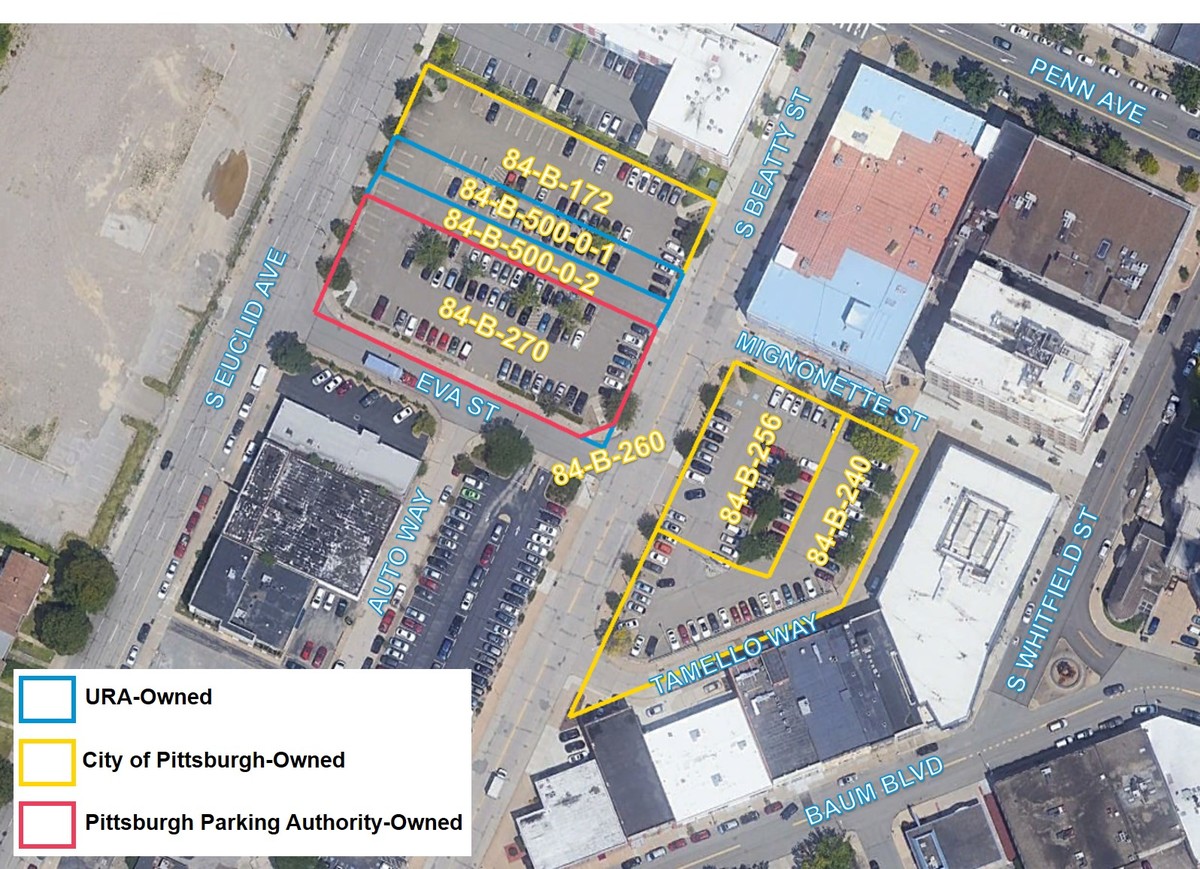 Developer Presentations