View All Projects
South Shore Riverfront Park
Located at SouthSide Works between the 25th and Hot Metal Streets along the Monongahela River, the 3.2-acre public park on the former LTV steel site has transformed the industrial riverscape into a vibrant public space for recreation, relaxation and special events, and a key link to local and regional trail systems.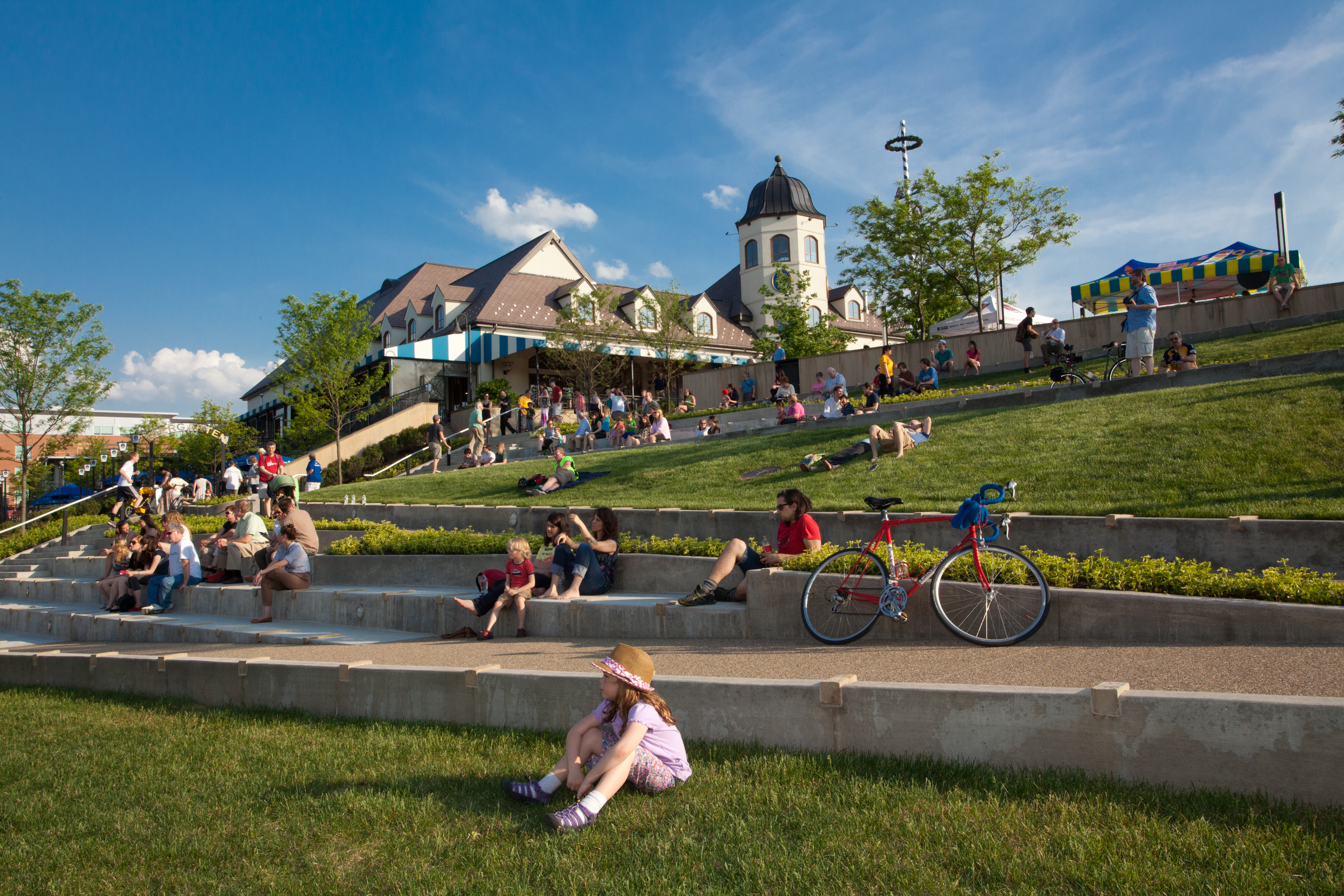 The South Shore Riverfront Park provides public green space, trails, sitting areas, a concert venue, displays of historical artifacts from steelmaking, and allows the community and recreational boaters to access the river.
Background
The South Shore Riverfront Park is located at the SouthSide Works development, along the Monongahela River between 25th and Hot Metal Streets in the South Side neighborhood of Pittsburgh, creating critical links to the neighborhood of Oakland and Downtown. The 3.2-acre park is an adaptive reuse of a former brownfield site. The design of the park promotes runoff collection reused as irrigation.
Development
Major costs included grading and demolition as well as construction of the plaza, river place and western trail, river landing, as the Hot Metal Bridge connection. The project utilized approximately $10.6 million in public funding as well as over $3 million in private contributions.
Results
The Park includes a variety of recreation for a range of visitors including:
Connection to the Hot Metal Bridge
Numerous trails
Public plazas
Open spaces that are part of the over park
Access to ramps, stairs and paths adjacent to the SouthSide Works
Trails lead from the South Side housing and retail area to a transient boat dock at the Park available for nontrailerable boats.
The Park provides passive and active recreation opportunities, public green space and allows the community and recreational boaters to access the river.
The Park also links the City of Pittsburgh's bike trails that run along the river to other trails throughout the City. These trails provide paths for walkers, runners and bikers, and connect to urban trails and mountain trails throughout the region. This trail connection completes the Great Allegheny Passage, the 318-mile continuous biking and hiking trail system connecting Pittsburgh with Washington, DC.
The Park provides displays of restored artifacts unearthed on site, the location of one of the oldest steel mills in Pittsburgh, Jones & Laughlin. Artifacts include ingots, an old railroad gate, and a ladle used in the open hearth furnace located on site.