View All Projects
Spahr Building
The Spahr Building project involved the renovation of a vacant commercial building in the commercial core of Pittsburgh's Hazelwood neighborhood. It has sparked the revitalization of the Second Avenue neighborhood business district, reversing a decades-old dynamic of disinvestment.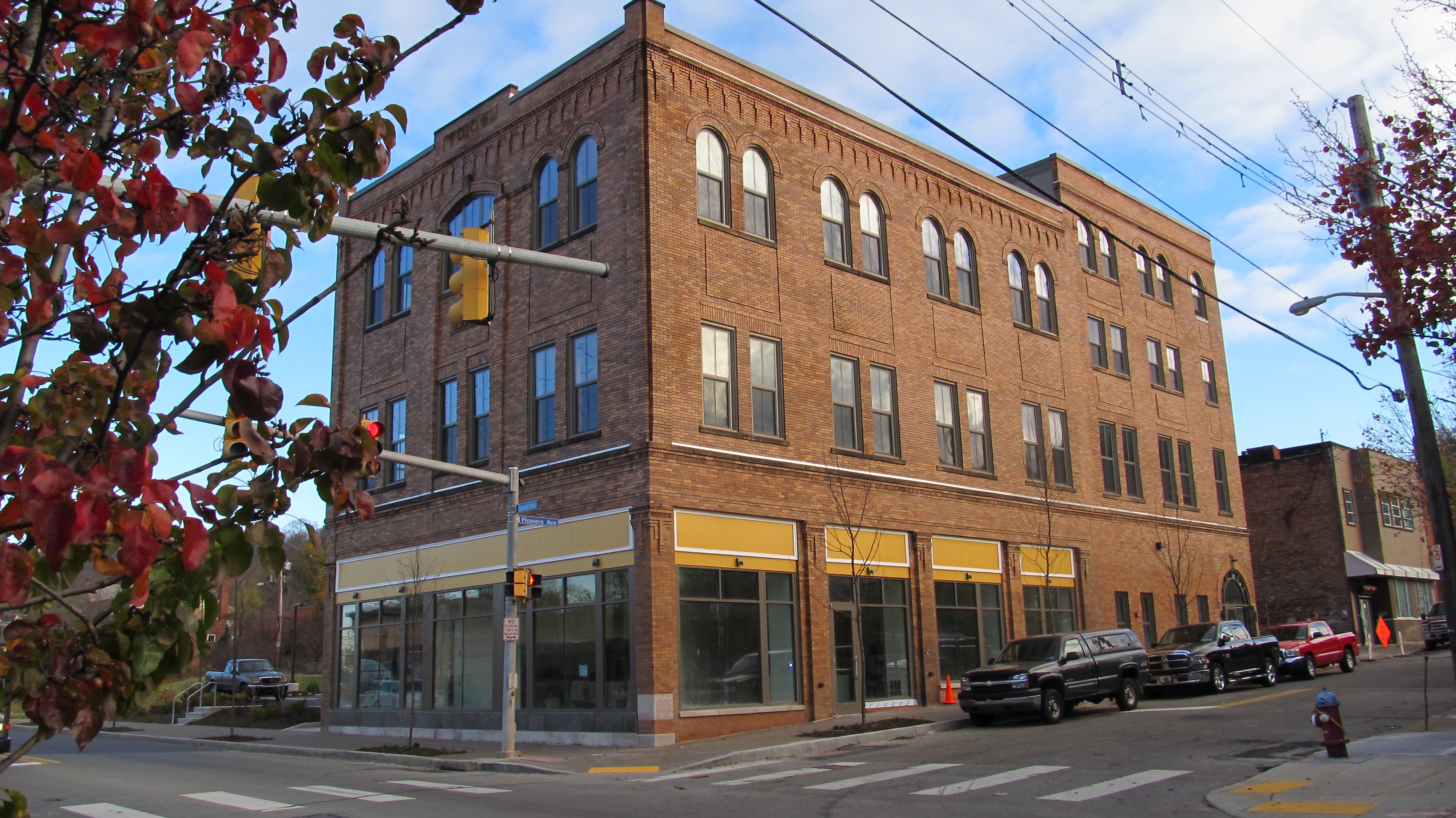 Financed
+211k
Dollars
Hazelwood
4877 Second Avenue, 15207
The Spahr Building redevelopment has catalyzed the revitalization of the Second Avenue neighborhood business district in Hazelwood, reversing a decades-old dynamic of disinvestment.
Background
The Spahr Building was originally constructed in 1912 as a headquarters for the International Association of Oddfellows. Most recently, it served as a GC Murphy's department store but was vacant for many years before the URA acquired it in 1999. In October 2015, the building and four adjacent parcels were sold to ACTION-Housing, Inc. (AHI) for redevelopment. AHI has been active in the revitalization of the Hazelwood community with other major developments along Second Avenue, including the Carnegie Library of Pittsburgh branch and the renovation of the former Dimperio's Market into a La Gourmandine location.
Schedule
Construction was completed in January 2017.
Results
The building has been restored to its original historic beauty and will house the commissary for the Community Kitchen Pittsburgh, a nonprofit organization that provides culinary-based workforce development, with the goal of eventually opening a community restaurant.
Community Kitchen Pittsburgh will undertake job training in the space to prepare participants for employment in the fast-growing Pittsburgh culinary industry. The URA continues to actively market the remaining property it owns on the strategically located block for redevelopment in hopes of restoring Hazelwood's vibrant neighborhood main street.
Facts
Developer: ACTION-Housing, Inc.
Community Partner: Hazelwood Initiative
Contractor: Nelcon Construction
Architect: 4080 Architecture
Total Development Cost: $2.3 million
URA Role/Financing ($211,500 total URA funds)

Sale of five parcels (later consolidated into one) totaling .28 acres
$81,500 Storefront Renovation Program (SRP) grant
$80,000 mortgage financing
$50,000 public space improvement grant

Description: Renovation of vacant commercial building in Hazelwood's commercial core.