View All Projects
Tower Two-Sixty
Tower Two-Sixty is a mixed-use development in Downtown Pittsburgh that revitalized an underutilized corridor adjacent to Market Square. The project includes hotel, office, retail and parking components.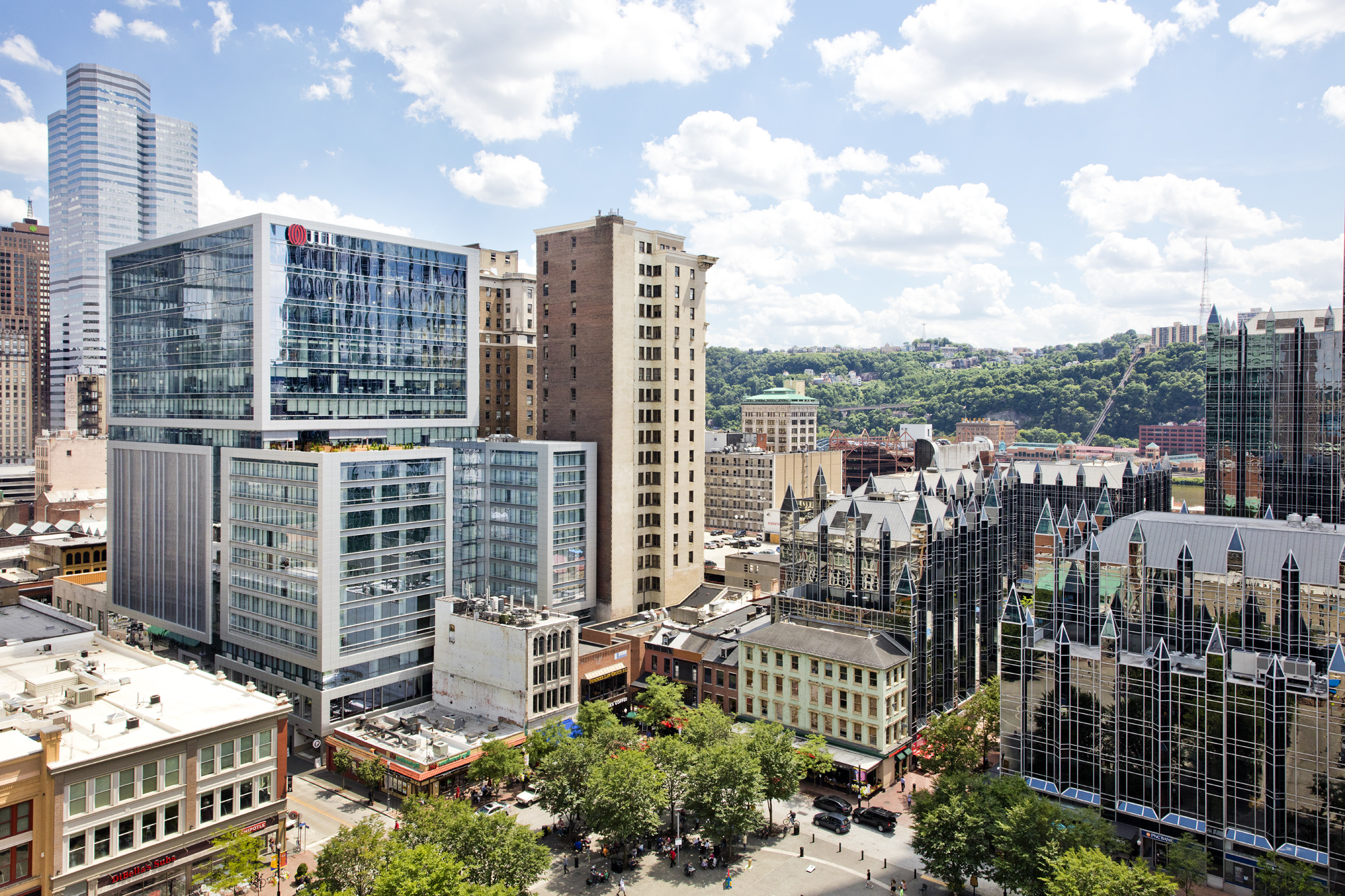 Created
2,851
New Jobs
Redeveloped
+144k
Sq Ft
Downtown
260 Forbes Ave., Pittsburgh, PA 15222
Tower Two-Sixty is an 18-story mixed-use development in Downtown Pittsburgh adjacent to bustling Market Square.
Background
The URA began assembling seven underutilized downtown properties in 2003. Building on and continuing the success of nearby Market Square, the Tower Two-Sixty project transformed these properties into Class A Office space, a Hilton Garden hotel, several new restaurants and much-needed parking in this busy downtown district.
Schedule
Tower Two-Sixty was completed in 2016.
Results
True to the mission of the URA, Tower Two-Sixty is a high-quality development that brings energy to a formerly neglected corner of Downtown, as well as quality employment opportunities and new tax revenue.
Facts
Developer: Millcraft Development
Architect: Arquitectonica
LEED Silver Certification
Total Development Cost: $111,000,000
URA Role: Disposition, Financing, and Grants Managment
URA Grant Management: $4,000,000 Redevelopment Assistance Capital Program grant.
URA Financing: $8,600,000 in Tax Increment Financing and $7,000,000 Pittsburgh Urban Initiatives New Market Tax Credit allocation.
1,074 Construction Jobs Created
1,777 Full-time Equivalent Jobs Created
Description: 18-story mixed use tower including a 200 room hotel, 130,000 sq. ft. of office, 14,000 sq. ft. of retail and a 321 space parking garage.