Back to Calendar
Inclusive Innovation Summit 2019
All Day Event
420 Boulevard of the Allies
420 Blvd of the Allies Pittsburgh, PA 15219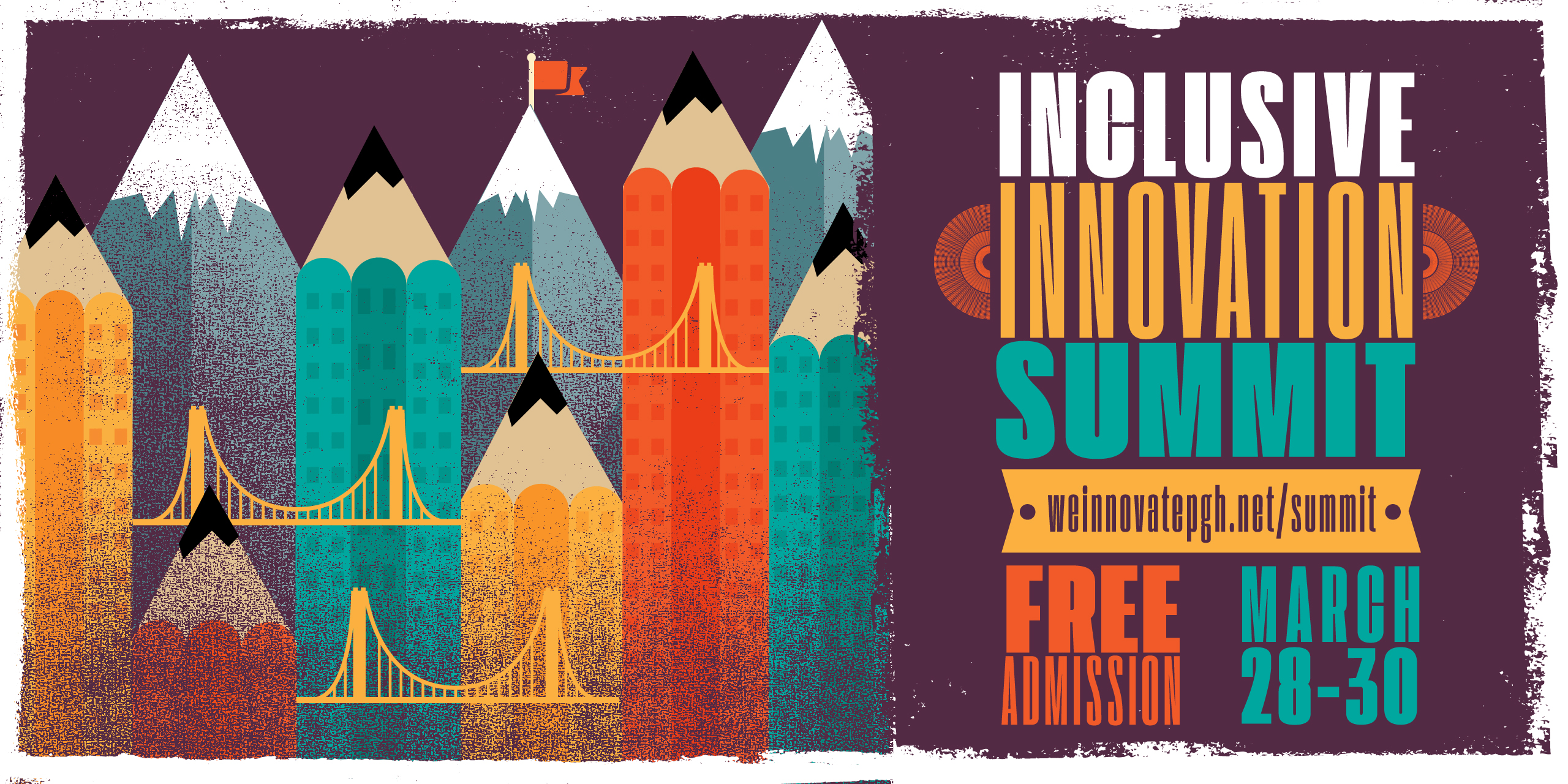 Inclusive Innovation Week returns in 2019 for a fourth straight year, this time as a three-day summit. This annual event is an opportunity for local organizations and businesses to come together and showcase their vision for inclusion in Pittsburgh.
The 2019 Inclusive Innovation Summit will take place in Downtown Pittsburgh. Two evening events are scheduled at the Kelly Strayhorn Theater (Thursday) and the Children's Museum of Pittsburgh (Friday).
All of the programming will be free of charge and complimentary childcare, bus passes and refreshments will be provided.