Back to Calendar
Lexington Technology Park Public Meeting
6:00 PM - 8:00 PM
Carnegie Library of Pittsburgh — Homewood
7101 Hamilton Ave Pittsburgh, PA 15208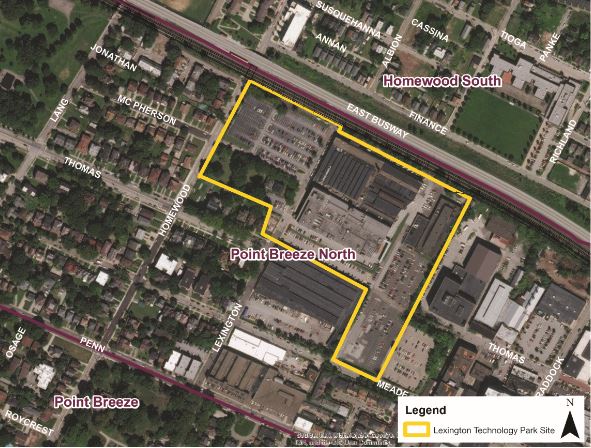 Lexington Technology Park Public Meeting
Lexington Technology Park is a 16-acre site in the Point Breeze North neighborhood adjacent to Homewood Station on the Martin Luther King Jr. East Busway. The URA issued a Request for Proposals for the redevelopment of the site on March 13, 2018 and received proposals on May 14, 2018. The URA committed to a robust community engagement process for this project emphasizing sound planning, active participation and communication.
The Review Committee thoroughly reviewed all of the proposals and requested public input on the proposals in a short survey (closes September 22 at noon).
Join us for a public meeting to discuss the results of this survey on September 27, 2018 from 6- 8 p.m. at the Carnegie Library of Pittsburgh - Homewood.