Back to News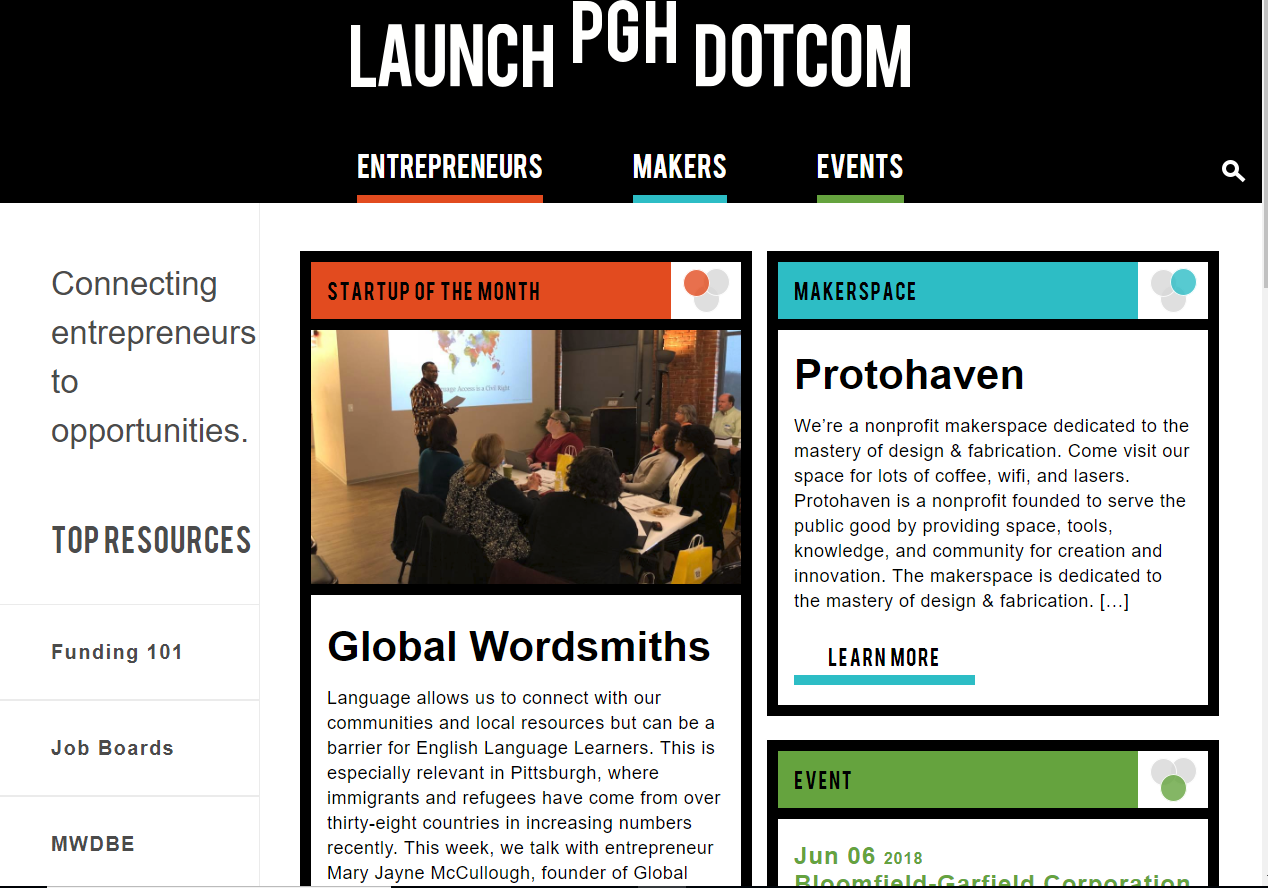 Relaunching Launch
June 19, 2018
Startups.
Makers.
Events.
Funding 101.
LaunchPgh.com has been relaunched to better connect entrepreneurs with opportunities.
The LaunchPghDotCom team met with entrepreneurs to see what they wanted in a resource site and incorporated that into the revamped site.
Some of these additions included a startup of the month feature so entrepreneurs can learn about peers in their community, a section dedicated to makers, a guide on starting a business in the city, and a new and improved calendar format.
The goal of the site is to be a one-stop-shop for those seeking information on how to start and grow their business in Pittsburgh.
It is important to us to keep the site up to date with current and valuable information. If you have events or listings to add to the site, please contact Ellen Bateman at ebateman@ura.org.