Back to News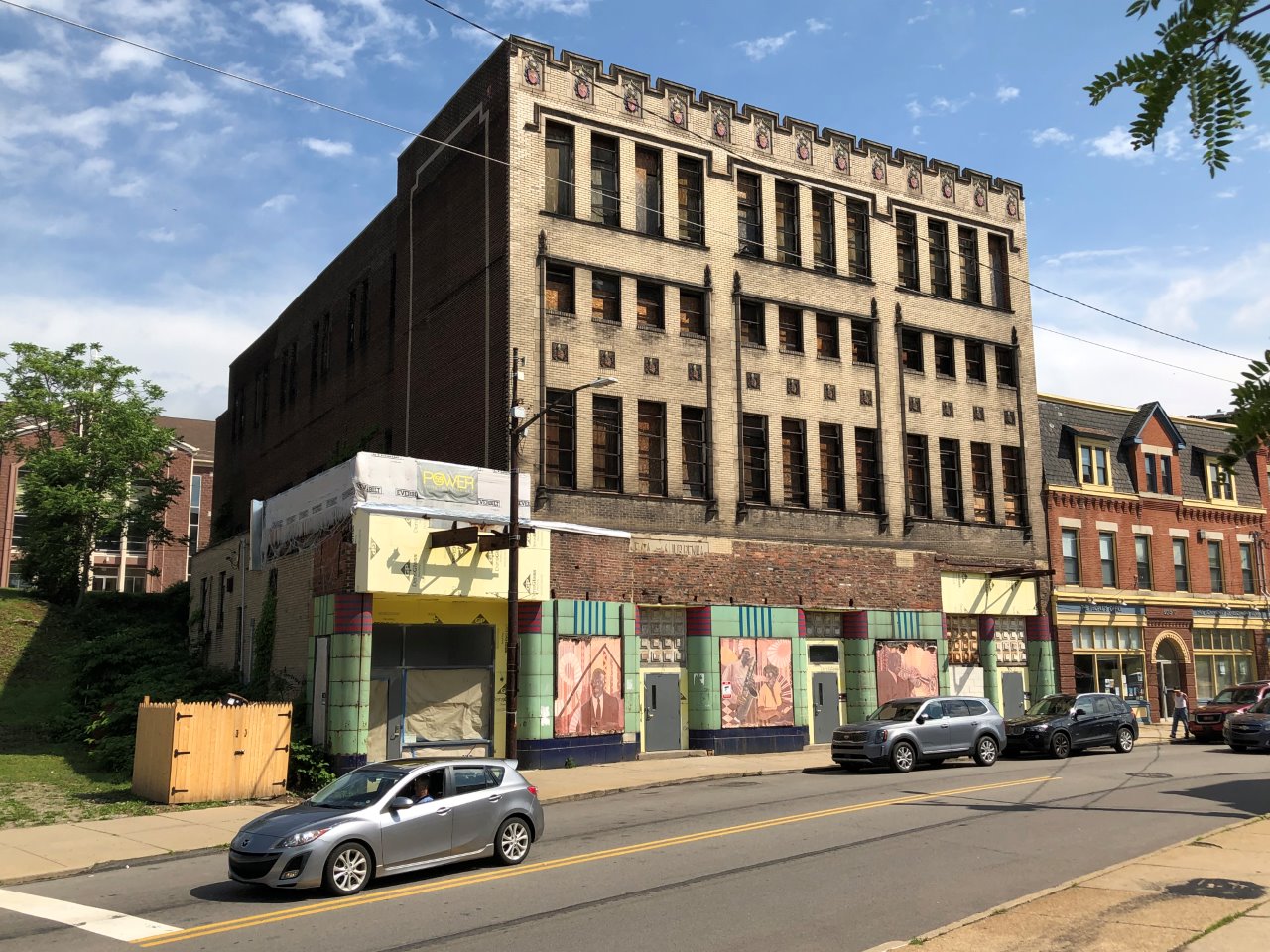 Significant Updates Coming to New Granada in the Hill District
June 2019
The historic New Granada Theater once hosted jazz and entertainment icons like Duke Ellington, Billy Eckstine and Ella Fitzgerald. Located at 2007 Centre Avenue in the Hill District, music, dance and film filled the building in the late 20s through 50s, until its closure in 1965. Eventual interior building damage ensued during a period of abandonment.
Community efforts to save and restore the cultural building sparked in the 90s. The New Granada is now on track to be redeveloped into a mixed-use community asset. Recently stabilized, and with additional rehabilitation to come, the building will include three floors of theater, venue, educational and co-working, and commercial/retail spaces.
The URA joined forces with the Hill Community Development Corporation (Hill CDC) to revitalize the New Granada Theater by providing technical assistance and exploring various fundraising options for the project. The URA has assisted with two Redevelopment Assistance Capital Program grant applications and has provided a $50,000 matching grant for the Hill CDC's Federal Economic Development Administration i6 Challenge grant submission.
I want to thank [URA Economic Development staff]. They are fantastic partners to us in multiple areas…," said Marimba Milliones, CEO, Hill Community Development Corporation. "This specific project, the new Granada theater, is the most catalytic project along the Centre Avenue corridor and we have made great progress in moving this project forward. I believe this funding in particular will help our work around innovation and entrepreneurship."

Hill CDC entrepreneurial programs in the new complex will be supplemented by the University of Pittsburgh's Institute for Entrepreneurial Excellence, helping to build capacity for residents and businesses in the Hill District. Pitt's Community Engagement Center will also provide catalytic programming.
The overall redevelopment of the New Granada Theater block will also include the New Granada Square apartments, which will consist of 40 units of affordable rental housing.
Project funders include:
PA's Neighborhood Partnership Program
McAuley Ministries
The Hillman Foundation
Bridgeway Capital
The Heinz Endowments
Neighborhood Allies
LISC
Hunt Foundation