Back to News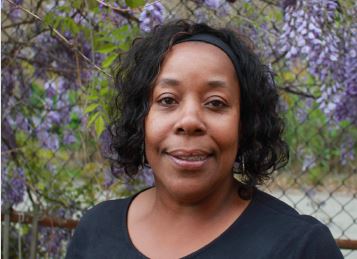 We Came, We Saw, We Mowed the Grass
October 2018 Newsletter
LandCare: Part 1
In 2016, the URA created the LandCare program - a localized land maintenance system that allows small businesses and nonprofits to participate in and improve vacant lot maintenance for the URA's real estate portfolio. Grounded Strategies, formerly GTECH, has worked closely with the URA to design, plan, and implement this program to create more community benefit.
"While the LandCare program has, at its most basic, helped the URA further fulfill its mission of economic development specifically through local neighborhood stimulus, by raising our standards and contracting with and investing in individuals who come from the neighborhoods they are working in, it has become much more," Bethany Davidson, manager of Land Recycling at the URA and LandCare project manager since 2016, said.
"It's become a vehicle of community pride; a gateway for small businesses, local entrepreneurs, and community-based nonprofits to get a 'foot in the door' with local government contracting; and forged new relationships, both business-to-business and government-to-community, improving the URA's reputation in neighborhoods where our footprint can be seen and felt most strongly."
The URA committed to prioritizing local service-providers and added measures for increased transparency, accountability, and community engagement. The increase in work opportunity and improved standards for property stewardship required a significant investment on behalf of the URA.
Each contractor was awarded a bundle of approximately 50 URA-owned lots that were geographically concentrated in five communities: Manchester, Homewood, Hazelwood, Larimer, and the Hill District. Contractors visited lots on a monthly-basis to remove debris and litter, cut the grass, respond to complaints, and clear the sidewalks of snow and ice during the winter months.
"Now entering its third year, the URA looks forward to continuing our partnership with these community-based contractors," said Evan Miller, housing program and policy specialist (formerly GIS, Technology, and Project Specialist). Since the program's inception, the URA has partnered with 13 small businesses or organizations who had never had the opportunity to work with us before.
"As the LandCare program evolves, we continue to try and find efficiencies and improvements. For instance, in Year 3 we are rolling out updates to the mobile app the contractors use in the field with hopes to yield even more complete surveys, records of work, and real-time information for residents to stay up-to-date on the work we're doing in their communities. We are working with DPW to streamline the process of dealing with hard-to-dispose-of debris on lots. We are coordinating with the City, HACP, and the Pittsburgh Land Bank about potential opportunities to expand the program, too. As time goes on and we see contractors flourish and receive further business opportunities, it opens our eyes to additional methods of evaluating the program's impact, enabling us to keep this going and growing for years to come."
Below, see just a few of the Key Achievements of the program so far.
Year 1
350 vacant parcels in the 5 neighborhoods maintained
7 small businesses/local nonprofit organizations awarded contracts
17 full-time equivalents employed
$10,955 of in-kind maintenance services provided to community members
100% of contractors surveyed reported increased technology skills, expanded business opportunity, and positive community impact
132 less calls to 311 for "overgrown properties" than previous year
48% of residents surveyed noticed increase in regular vacant lot maintenance
34% of residents surveyed reported positive community change because of the LandCare program

Year 2 (some data still being calculated)
400 vacant parcels in the 5 neighborhoods maintained
4 small businesses and 4 local nonprofit organizations awarded contracts
$41,910 of in-kind services provided: These range from organizing community-wide cleanups to providing free lawn care to the elderly and disabled
14 full-time equivalents employed
Participating in the LandCare program exposed contractors to new business opportunities. Contractors in Year 2 reported $116,400 of new business that was a direct result of their involvement with LandCare.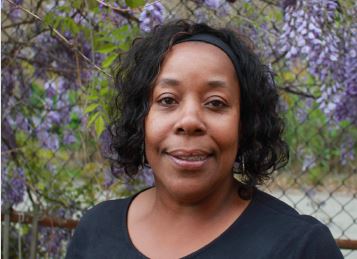 "This one program, LandCare, it hits on so many things. It creates jobs, empowers residents, builds capacity, and beautifies the community. The landscape is now greener and more open." – Laura Dendy, Ervin Home Beautification (Small Business)

Next Month: Real Estate meets E&C meets CIE meets MWBE; and meet Jamar Cox of Nature's Grooming - A LandCare Success story!