View All Projects
Bakery Square 2.0
12-acre mixed-use development on the former Reizenstein School site. Project includes office, new residential housing, and significant green infrastructure.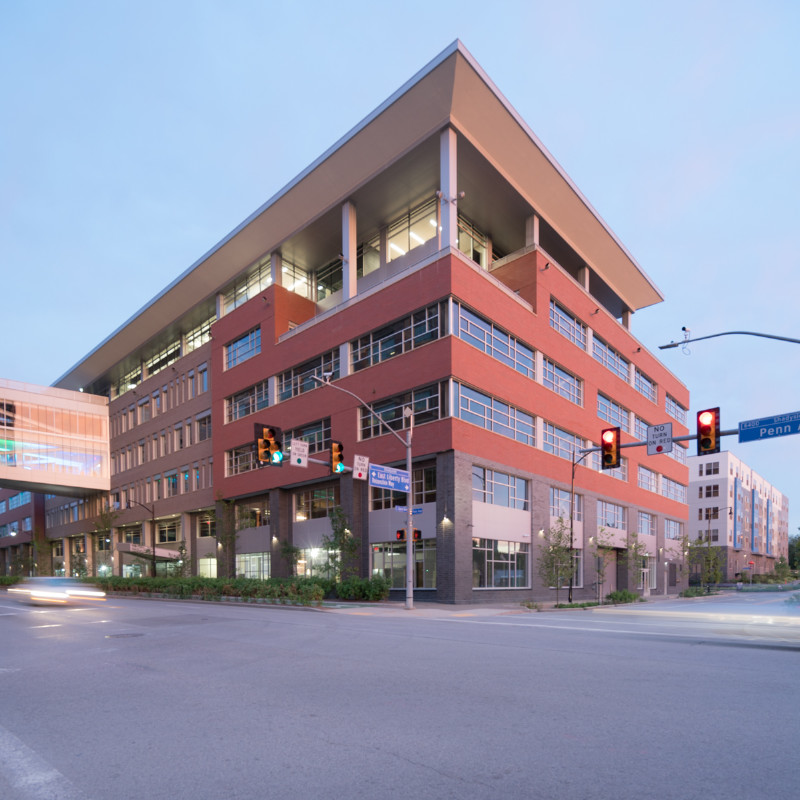 Developed
+400k
Sq Ft Fundraised
2.4M
Dollars
Developed
307
Residential Units
Shadyside
6480 Living Place, Pittsburgh, PA 15206
Building on the success of Bakery Square, Bakery Square 2.0 is a 12-acre mixed-use development that provides new Class A office space and new housing, while incorporating innovative solutions for stormwater management.
Background
Capitalizing on its proximity to transit and Oakland's university and medical service market, Bakery Square provided much needed office space to the expanding technology cluster in Pittsburgh. Thanks to the success and expansion of Google and other tenants (UPMC, Veterans Administration and the University of Pittsburgh), technology jobs are being created faster than existing space can accommodate. New office development in Bakery Square 2.0 has fulfilled this need, while attracting software manufacturer Autodesk, allowing the technology sector to continue to expand.
URA Support
The URA secured $2.4 million in federal and state funding through a public-private partnership with Pittsburgh-based Walnut Capital to construct $4.2 million in public streets and related infrastructure.
Results
Bakery Square 2.0 will include an additional 400,000 square feet of Class A office space. The development also includes 307 high-quality apartments and townhomes. New residents and office workers are connected to the adjacent neighborhoods and Mellon Park through a multi-use bike path.
In addition to the economic impact of the development, the project includes a highly visible green infrastructure demonstration project. The public streets contain raingardens with bioretention soils and gravel infiltration beds and parking lanes with porous pavement that will capture and retain a significant volume of stormwater runoff.
Facts
Developer: Walnut Capital
Contractor: PJ Dick
Architect: Strada
Total Development Cost: $191 M
URA Role: Fundraising and administration of $2,400,000 in Federal and State grants for public infrastructure.
The mixed-use project includes 400,000 square feet of office space, 250 apartments, and 57 townhomes.