View All Projects
Garden Theater - Federal North
The historic redevelopment of the Garden Theater will continue the positive development momentum on the North Side with the recent redevelopment of Alphabet City at City of Asylum and the current redevelopment of the Bradberry apartment building, immediately behind the Garden Theater.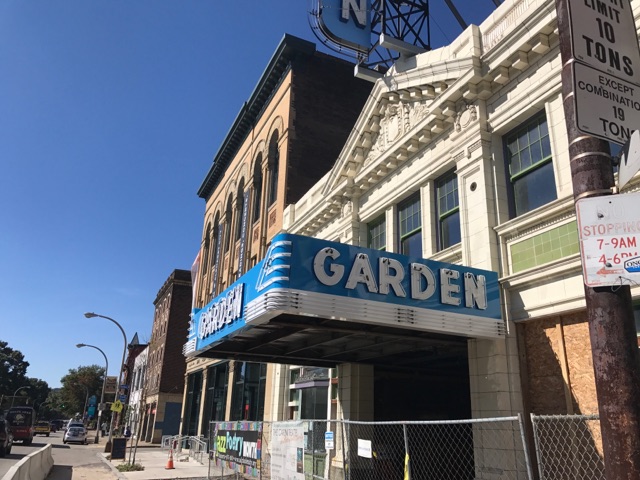 Financed
950k
Dollars
Redeveloped
6.2k
Sq Ft
Central Northside
12 West North Ave
The abandoned Garden Theater in the Northside served as a blighting influence along the North Avenue corridor. This historic redevelopment will eliminate the blight from the building and increase the vibrancy in this critical block of the Northside.
Background
The historic Garden Theater was constructed in 1915 and served as a movie theater until 2007, when the theater was closed and the URA took ownership.
Development
Construction financing for the development closed in May 2017 and construction will be completed summer of 2018.
Results
The redevelopment will include a historic facade renovation and will offer over 6,000 square feet. of retail.
Facts
Contractor: Mistick Construction
Architect: Indovina Associates Architects
Total Development Cost: $1,345,191
URA Financing: $950,000
The historic renovation of the Garden Theater will produce 4,200 square feet of retail space on the first floor and 2,000 square feet of retail space on the second floor.