View All Projects
Residences at Wood Street
The Residences at Wood Street, located in downtown Pittsburgh, includes 258 Single Room Occupancy (SRO) units for the homeless or those at risk of homelessness. Floors 1-6 are leased as office space to help support the housing on floors 7 - 16.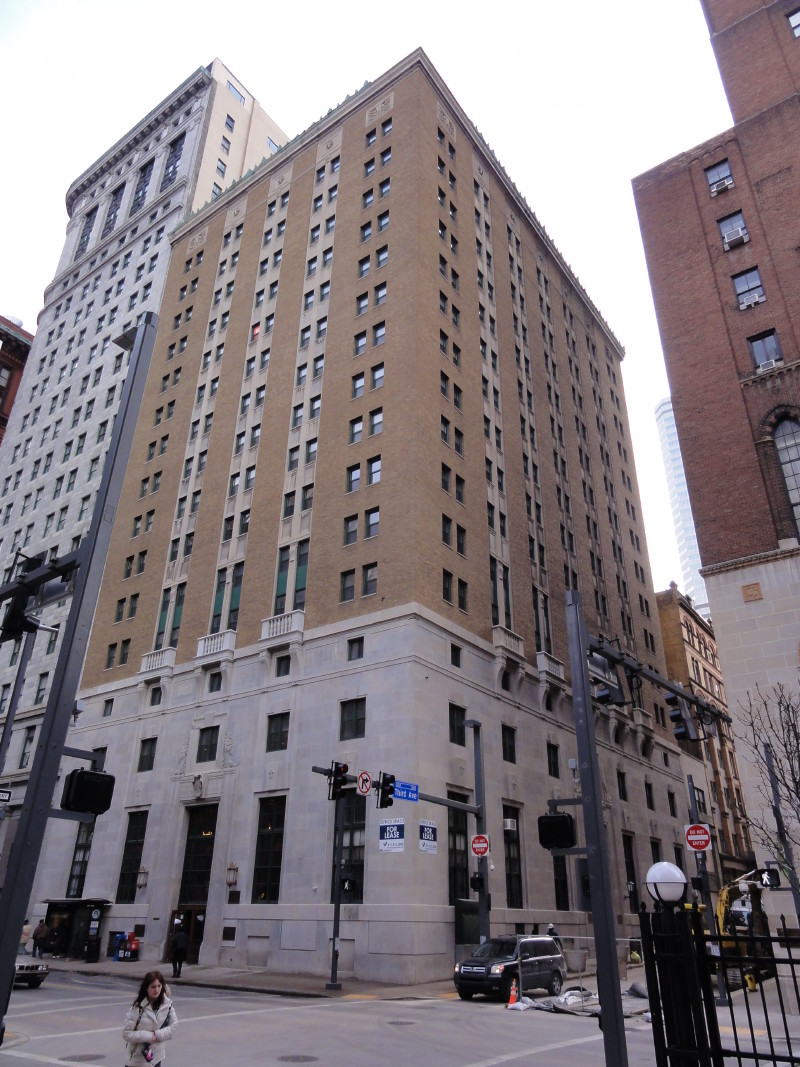 Created
192
New Jobs
Developed
258
Units
301 Wood Street Pittsburgh, PA 15222
Located in downtown Pittsburgh, Residences at Wood Street provides 258 units of supportive housing for individuals. Revenue from lower floor commercial office spaces supports the housing above and additional services.
Background
This building has 16 floors, with floors 1-6 designated for office space and floors 7-16 providing housing for individuals. This is one of the remaining Single Room Occupancy (SRO) buildings in the City of Pittsburgh.
Results
Over a multi-year period, URA, private, and other governmental support enabled the Residences at Wood Street to complete a renovation of the commercial space and an upgrade of the housing units. These funds enabled the creation of attractive office space that houses several community serving programs including the City of Pittsburgh's EARN Program and Career Link Program.
Facts
Developer: The Residences at Wood Street, working in conjunction with Action Housing, Inc. and Community Human Services
Contractor: Mosites Company
Architect: RSH Architects
URA Residential Investment: $3,765,000
URA Commercial Investment: $2,850,000
URA PUI New Market Tax Credit Allocation: $6,600,000
120 Construction Jobs Created
72 Full-time Equivalent Jobs Created
Description: 258 units of single room occupancy supportive housing and 55,000 square feet of commercial office space.