View All Projects
Susquehanna Homes
Susquehanna Homes Phase II is a 36 unit scattered-site, affordable rental project in the Homewood neighborhood of the city.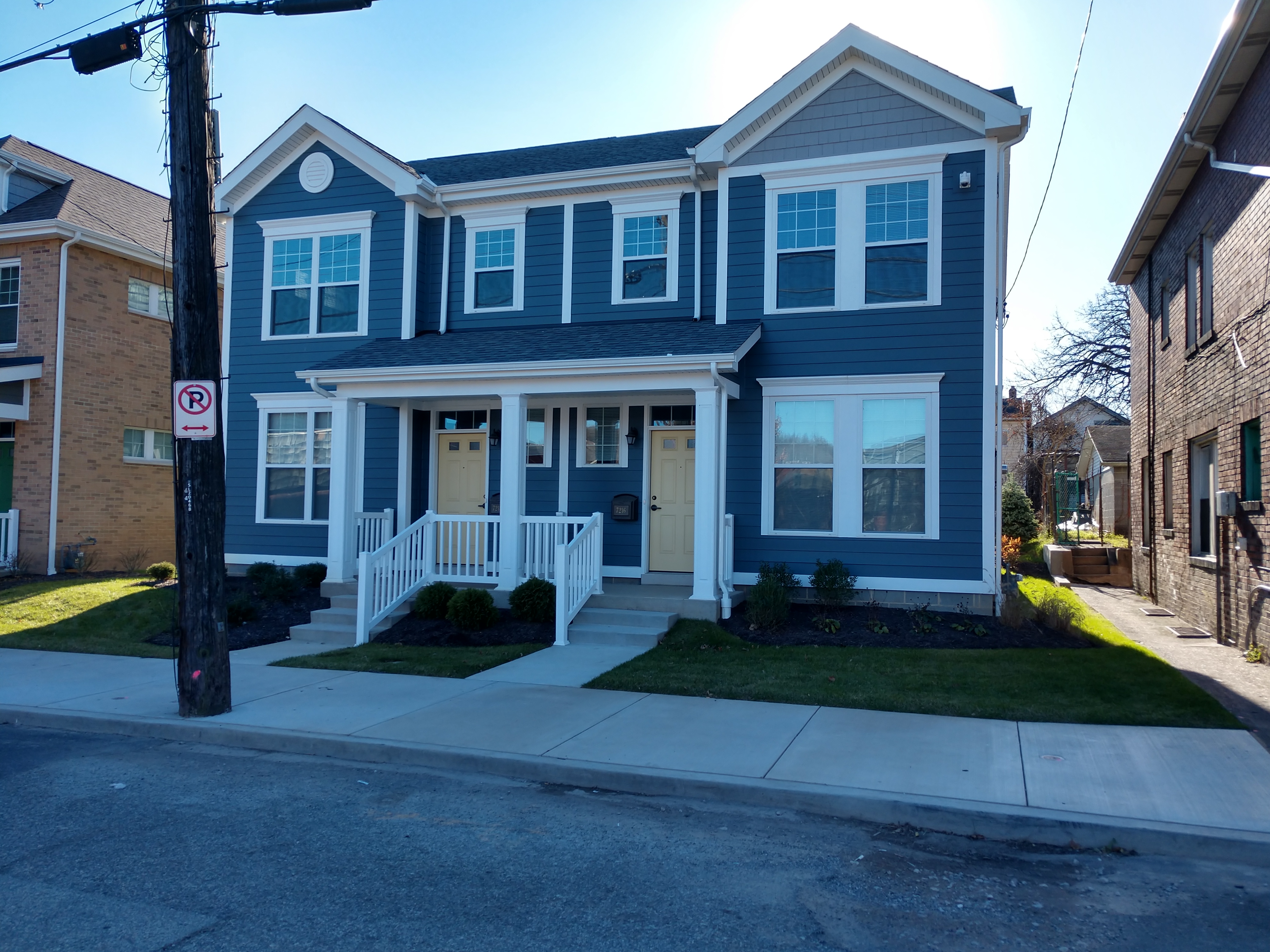 Redeveloped
36
Units Financed
700k
Dollars
Scattered-sites along Tioga, Susquehanna, Dumfermline Streets, and Panke Way in Homewood
Susquehanna Homes provides affordable housing to families in Homewood.
Inquiries
For Susquehanna Homes rental information, please contact Jackie Natale, Property Manager / NDC Real Estate 412-871-5868
Background
The new construction housing is located on land that was either vacant or had blighted structures.
Development
Oxford Development Company (ODC) and S&A Homes jointly redeveloped 33 vacant or abandoned properties into 36 new units on Tioga, Susquehanna and Dumfermline Streets, and Panke Way in the Homewood neighborhood in the City of Pittsburgh. The 36 units are made up of two-bedroom and three-bedroom units.
Results
All of the project homes are affordable to households with incomes at or below 60 percent of the area median income (AMI). Susquehanna Homes Phase II increases rental housing choices. In accordance with the LIHTC guidelines, the units will remain affordable for a 15-year period. At the conclusion of the 15 years, households will be given the option to purchase the units as owner-occupied homeowners.
Facts
Developer: Susquehanna Homes Housing, L.P. (Joint Partnship consisting of: Oxford Development Company and S&A Homes)
Community Partner: Operation Better Block
Contractor: Mistick Construction
Architect: Lami Grubb
Total Development Cost: $12,980,964
URA Financing: $700,000
This development utilizes URA and/or City owned land.
This project consists of infill new construction housing on vacant land and demolition of blighted structures.