View All Projects
The Woodland Avenue Revitalization Project
A multi-phased for sale, single family redevelopment located on Woodland Ave and Brighton Road.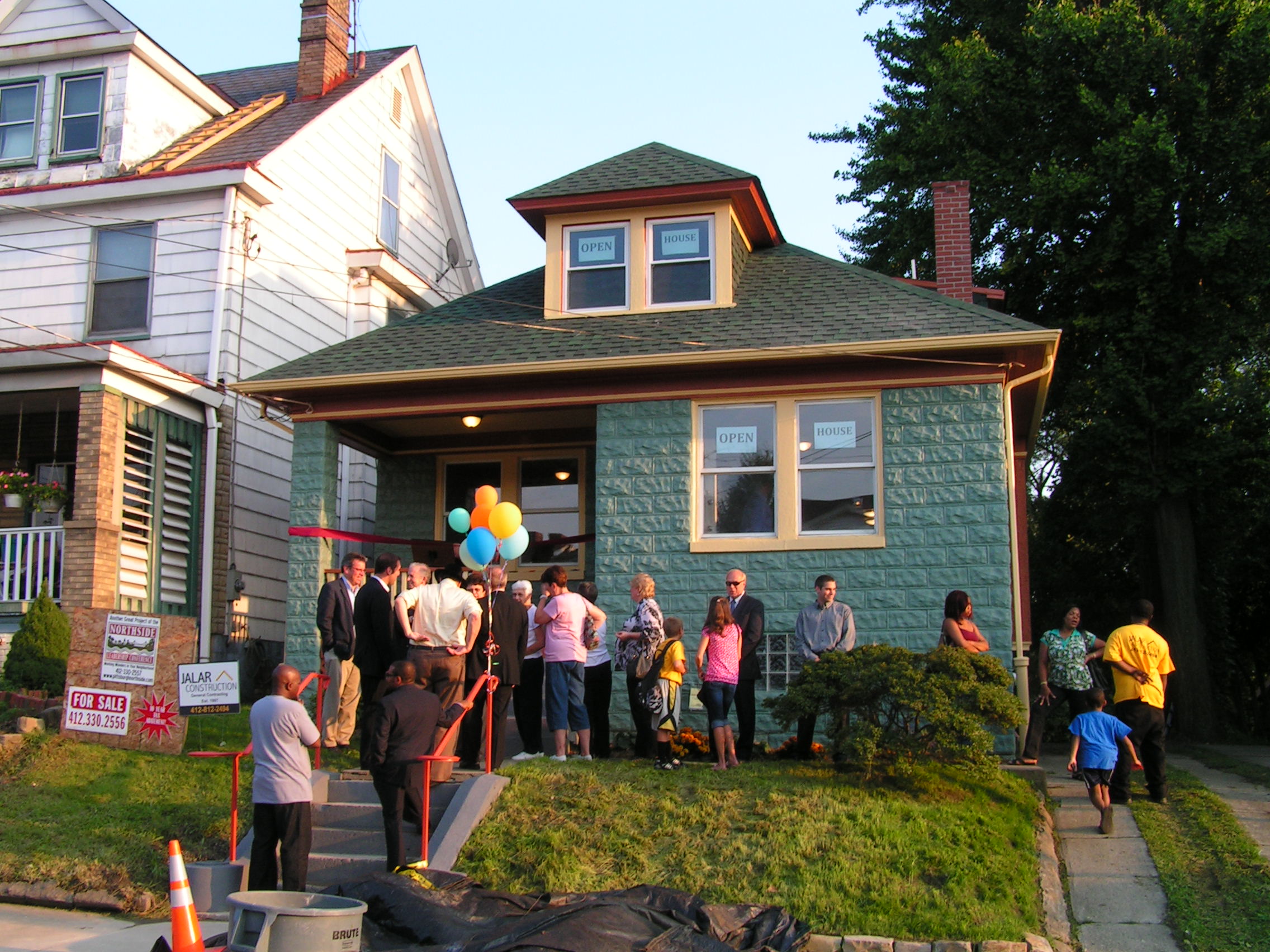 Developed
8
Residential Units Financed
+394k
Dollars
Marshall Shadeland - 1128, 1134, 1136, 1320, 1324 & 1407 Woodland Ave, 2649 and 2703 Brighton Rd
The Woodland Avenue Revitalization Strategy consists of an acquisition, rehab, and resale strategy in the Marshall Shadeland neighborhood of the City of Pittsburgh.
Background
Woodland Avenue is located in the Marshall Shadeland neighborhood, off of Brighton Road with easy access to the Northshore and Downtown. The development's eight homes sat vacant for a number of years.
Development
Over a series of years, the Brightwood Civic Group and the Northside Leadership Conference gained site control of numerous single-family homes along the Woodland Avenue corridor. Phase I is complete and Phase II is under construction (5 units).
Results
All eight renovated homes will be sold to homeowners. Buyers that are income eligible at 115 percent Area Median Income (AMI) or less will receive second deferred mortgages from the URA.
Facts
Developer: Brightwood Civic Group
Project Manager: Northside Leadership Conference
Contractor: Pittsburgh Resoration
Architect: Vincent A. Finizio
Total Development Cost: $970,000 (for five houses in Phase II)
URA Financing for Phase II: $394,850 (for five houses in Phase II)
The renovation and resale of eight single family units will provide additional market strength to Woodland Avenue.