View All Projects
Uptown Lofts on Fifth
This development offers 47 affordable housing units and provides supportive services to 24 residents.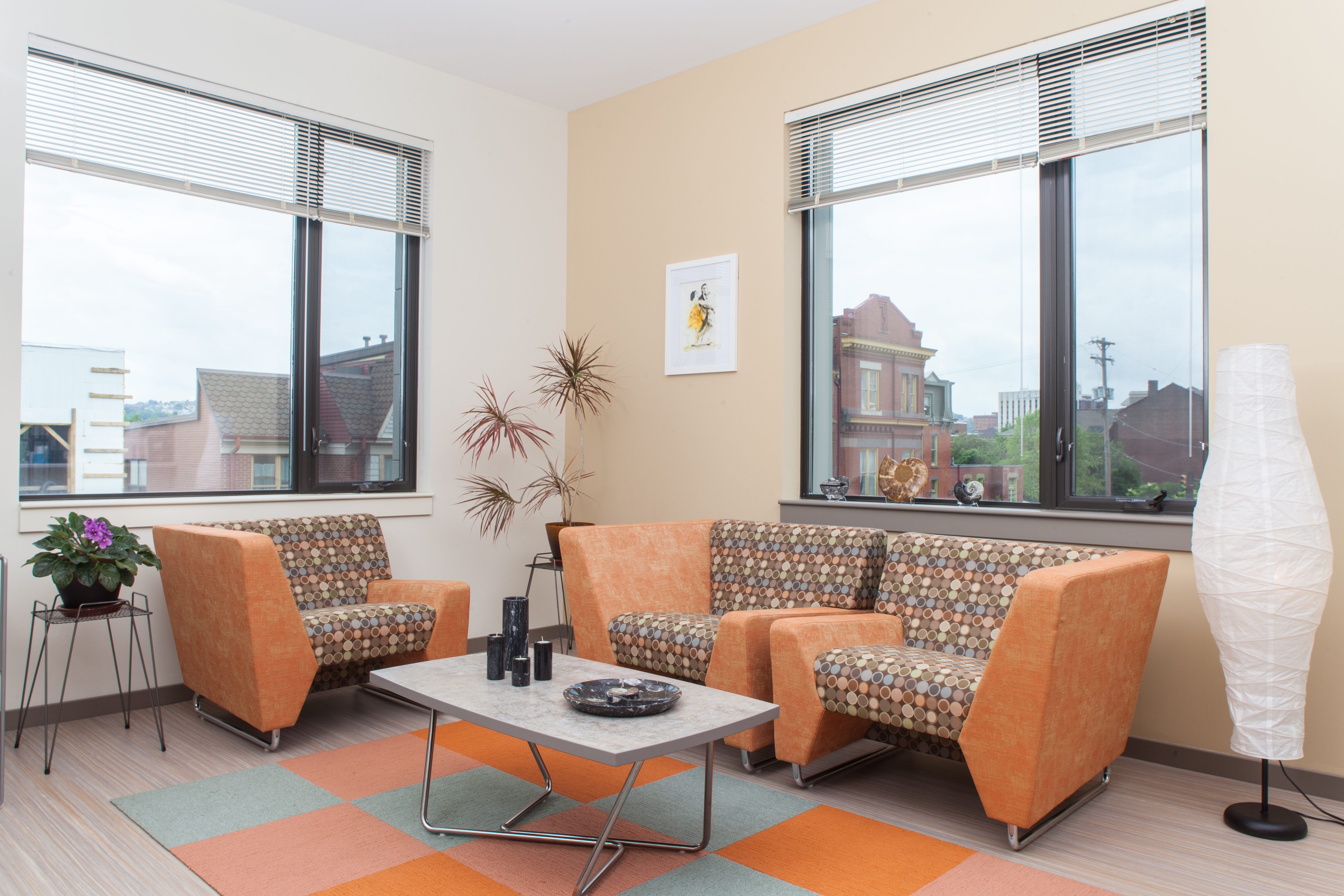 Developed
47
Housing Units Financed
+1M
Dollars
Uptown Lofts on Fifth provides affordable housing for individuals, families, and youth aging out of the foster care system.
Background
Action-Housing Inc. acquired the site in October 2012. Fifth Avenue serves as one of the city's main public transportation routes connecting downtown Pittsburgh and Oakland, with immediate access to substantial employment opportunities.
Development
The Uptown Lofts on Fifth development closed December 2013 and construction was completed by December 2015.
Results
The north building located at 2015 Fifth Avenue consists of 24 one-bedroom apartments for youth aging out of the foster care system. The south building located at 2076 Fifth Avenue consists of 23 units for general occupancy, designed as work-force housing. There are 20 one-bedroom and three (3) two-bedroom units.
The project is unique in two ways; first, it is the first of its kind in Pennsylvania to provide housing to young adults who have aged out of foster care who may otherwise become homeless. The social service program provides training and support to help the young adults finish and/or extend their education, secure jobs, learn budgeting skills, develop good nutritional skills, learn to live healthy lives and learn skills to help them achieve the highest level of self-sufficiency. Each resident is assigned to a service coordinator who works with them to achieve their personal goals.
Second, the development was designed as a demonstration project that compares two building types for energy efficiency. The south building satisfies current energy codes and the north building was built to Passive House standards. The two buildings are similarly sized buildings with the same solar orientation and building configurations. Both buildings are three-story consisting of approximately 25,000 square feet. The project is designed to demonstrate how the Passive House model can be used in the building of multi-family properties.
Facts
Developer: Uptown Lofts on Fifth, LP (Action – Housing, Inc.)
Contractor: Mistick Construction
Architect: 40/80 Architecture, LLC
Total Development Cost: $13,182,000
URA Financing: $1,002,000
Uptown Lofts on Fifth is a 47 unit affordable housing development built in two separate buildings, in the 2000 block of Fifth Avenue in the Uptown neighborhood.