Back to News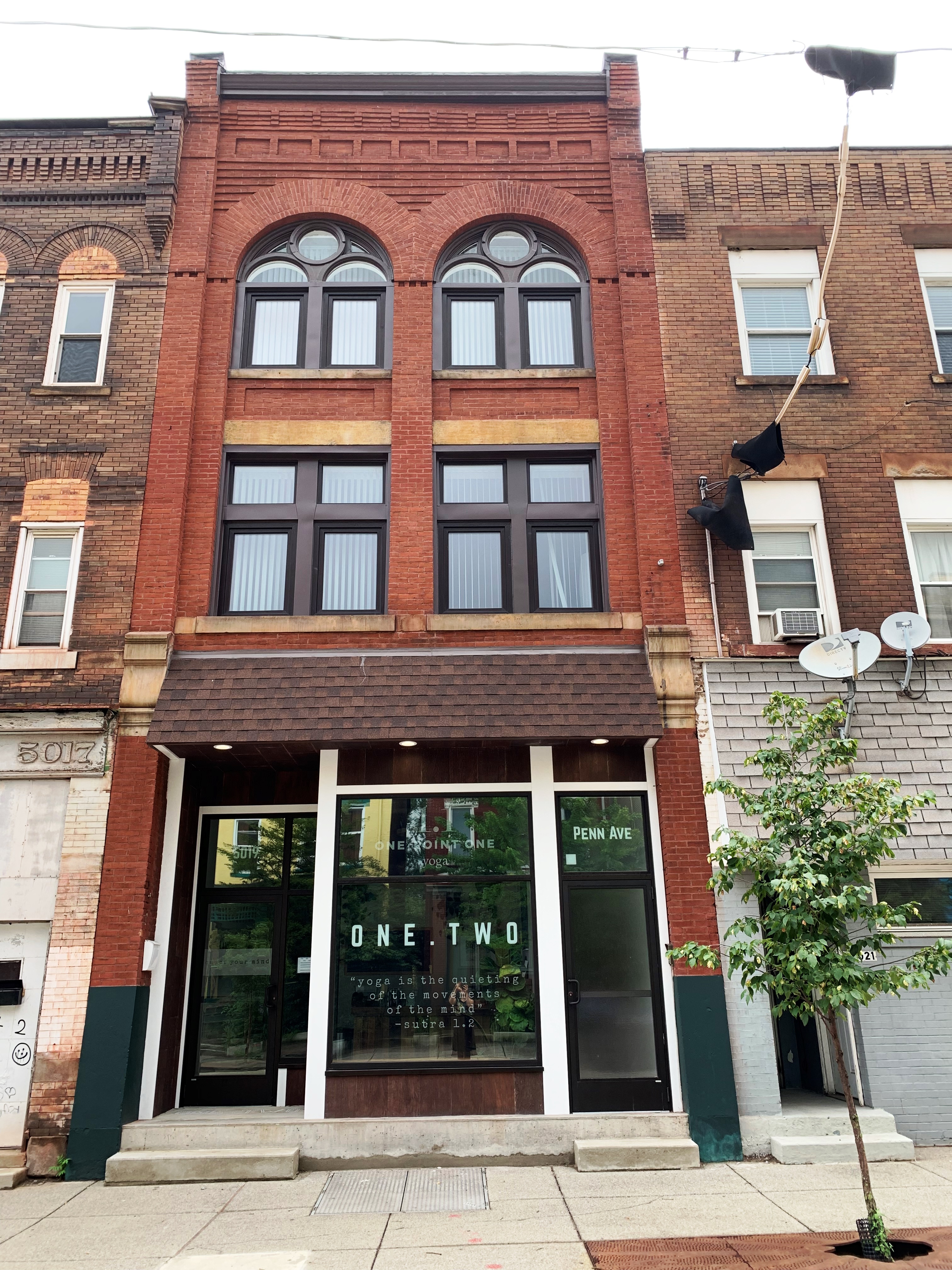 An "Om"-azing Makeover
August 29, 2019
One Point One (1.1) Yoga opened an additional space down the street from their original studio and called it One Point Two (1.2).
"Working with Vadim Simonovsky is great. He is a property owner on Penn Avenue in Garfield and is a friend to many of the other small businesses and property owners in the neighborhood.

Vadim heard about the URA's programs while in a yoga class with a URA staffer, and has used our Streetface Loan Program twice to transform two properties in Garfield, one of them at 5019 Penn Avenue. The tenant of his building at 5019 Penn is 1.2 Yoga, where Vadim is a student. Formerly, the building was vacant and at risk of demolition."

– URA Entrepreneur Investment Specialist Siena Kane
Property Owner/Applicant: Easy Rentals LLC


Address: 5019 Penn Avenue


Neighborhood: Garfield


URA Program: Streetface Renovation Program


Total Project Cost: $45,500


URA Grant: $17,600


Architect: City Studio


Renovation included: Façade beam and joint stabilization, installation of a new glass storefront, top floor windows, doors, and lighting.


Namaste!


See how URA Façade Programs can help your business here.
One.Two Yoga Studio Before and After Photos