Back to News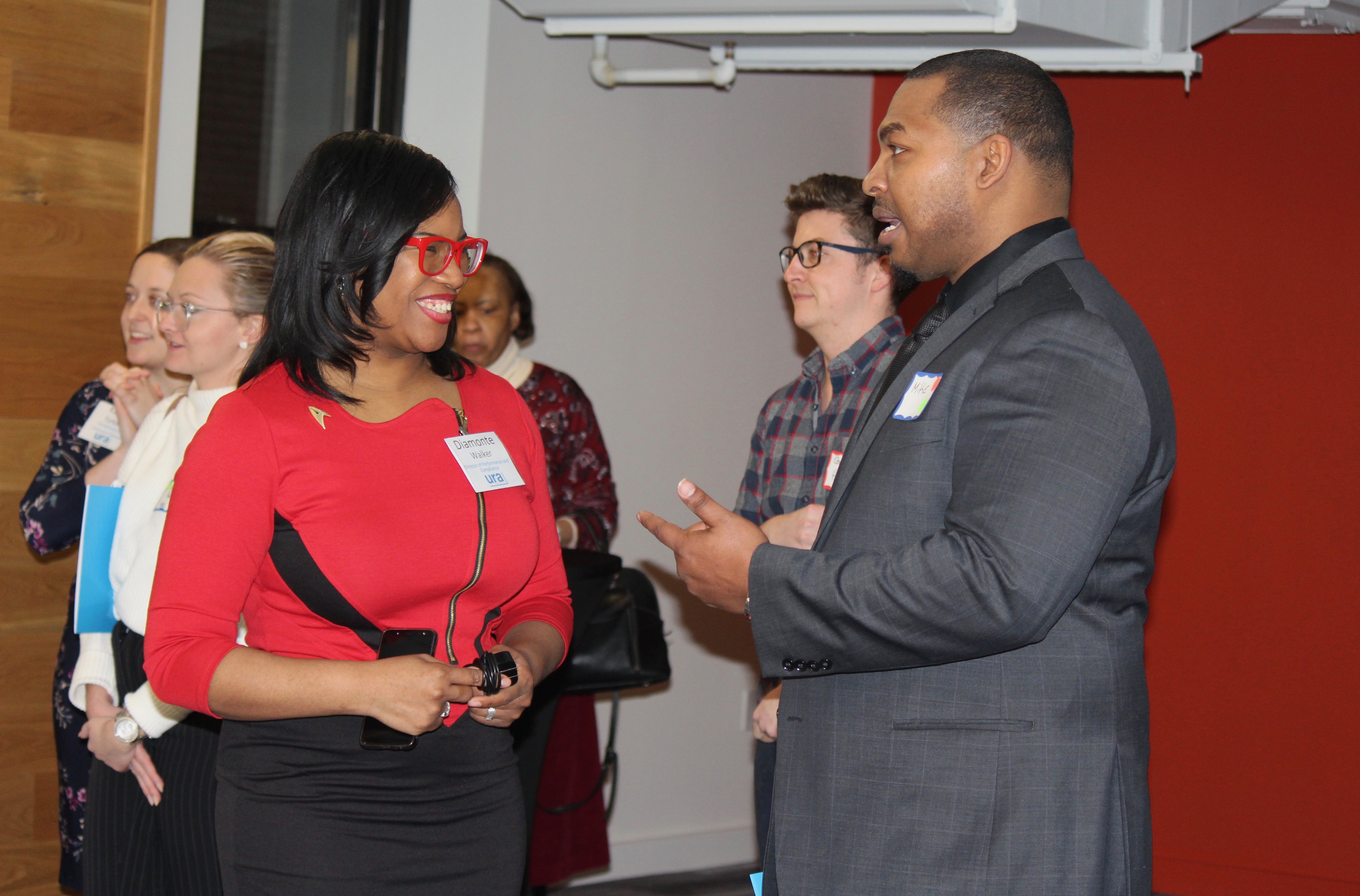 Connections: We ♥ Our Borrowers
March 2019
On Thursday, February 21, the URA hosted Connections: A Black History Month Networking Event to connect the public to local resources and programs for starting or growing a business.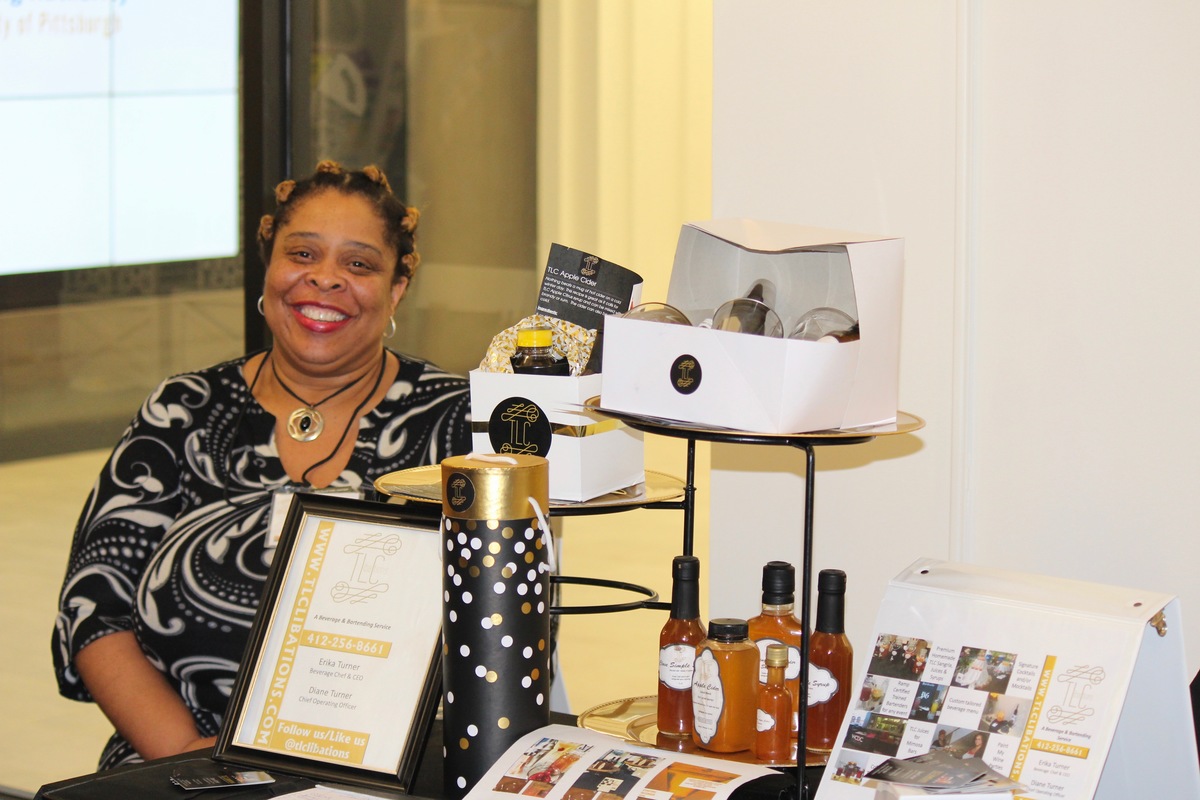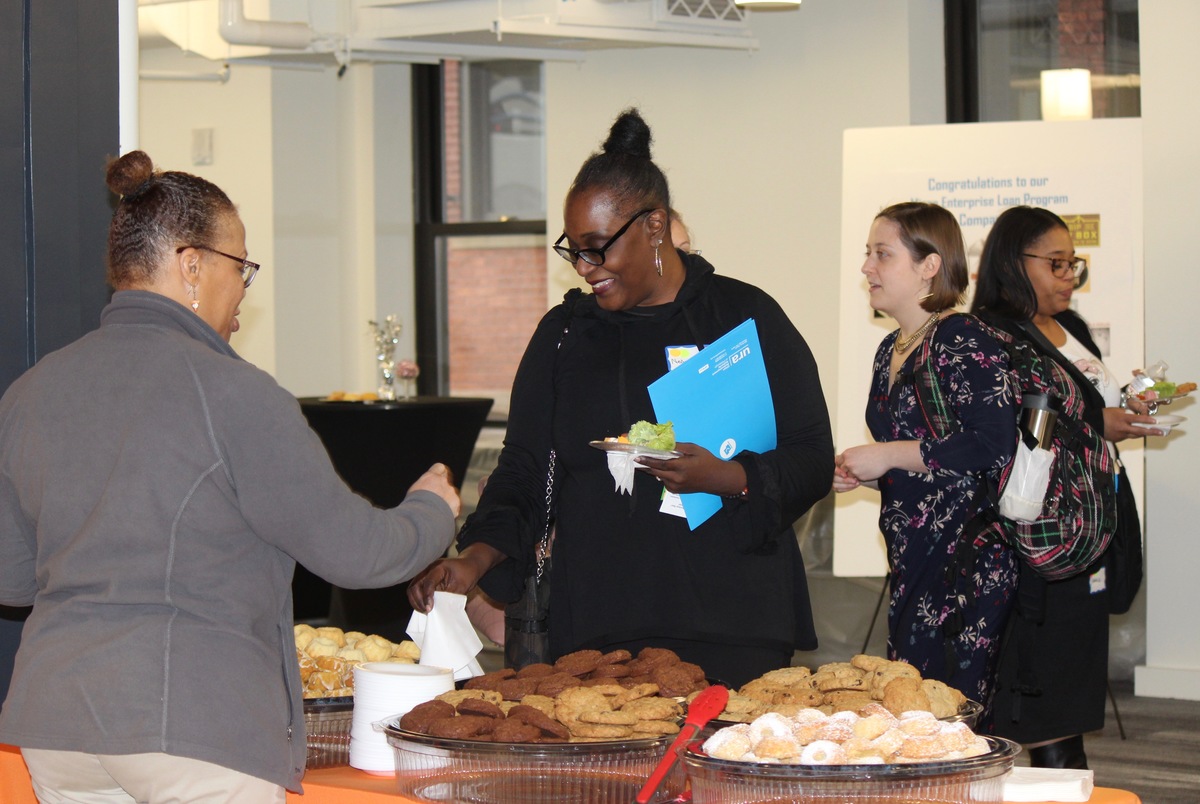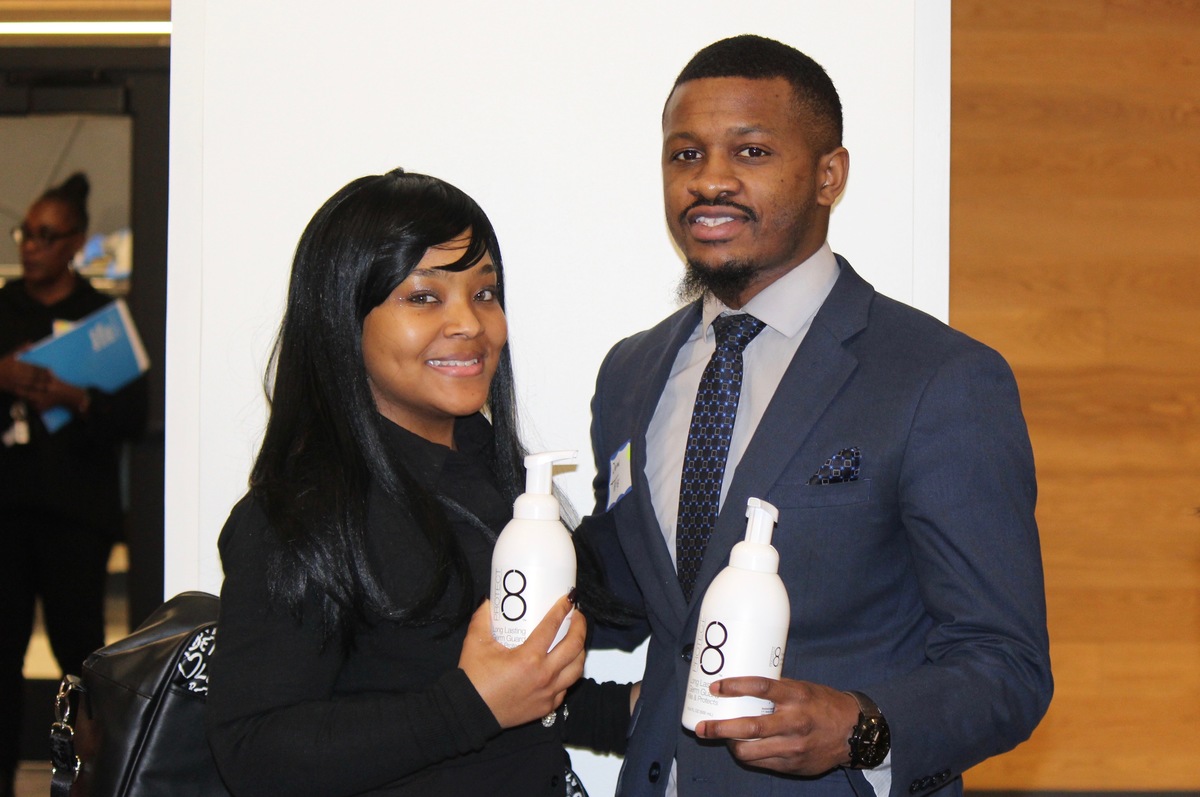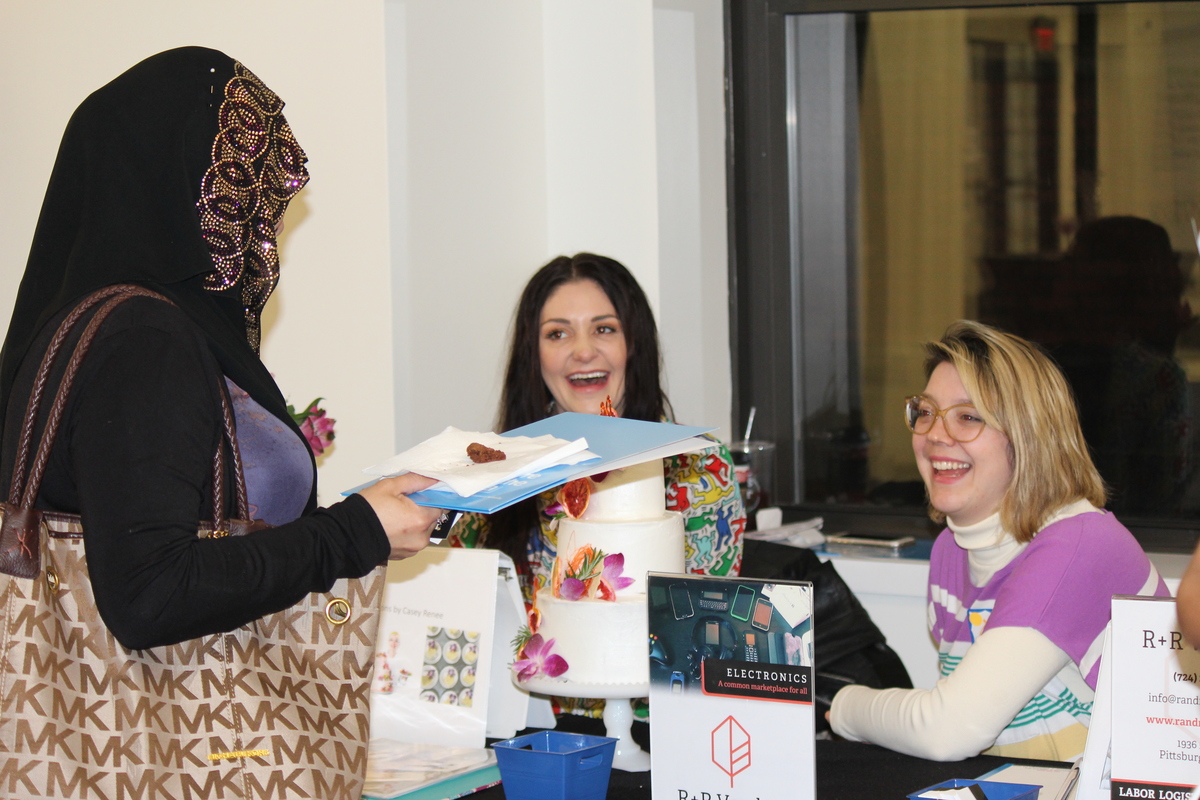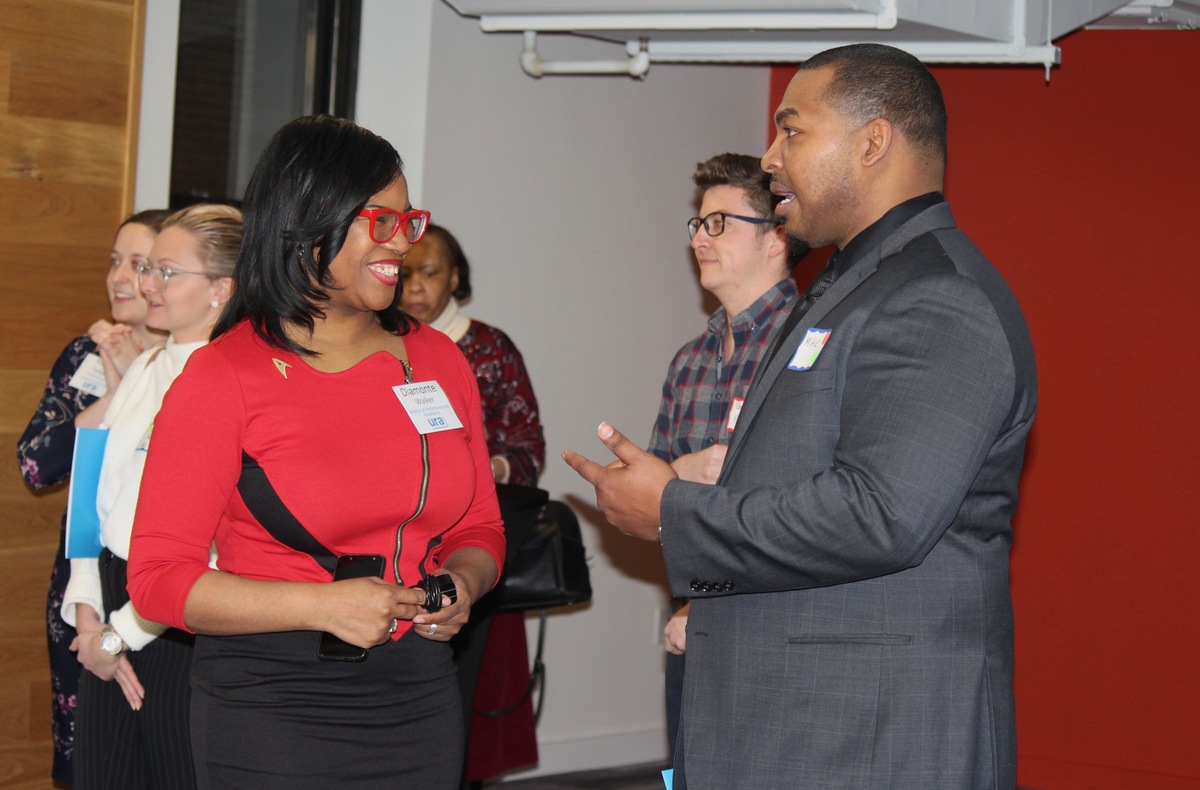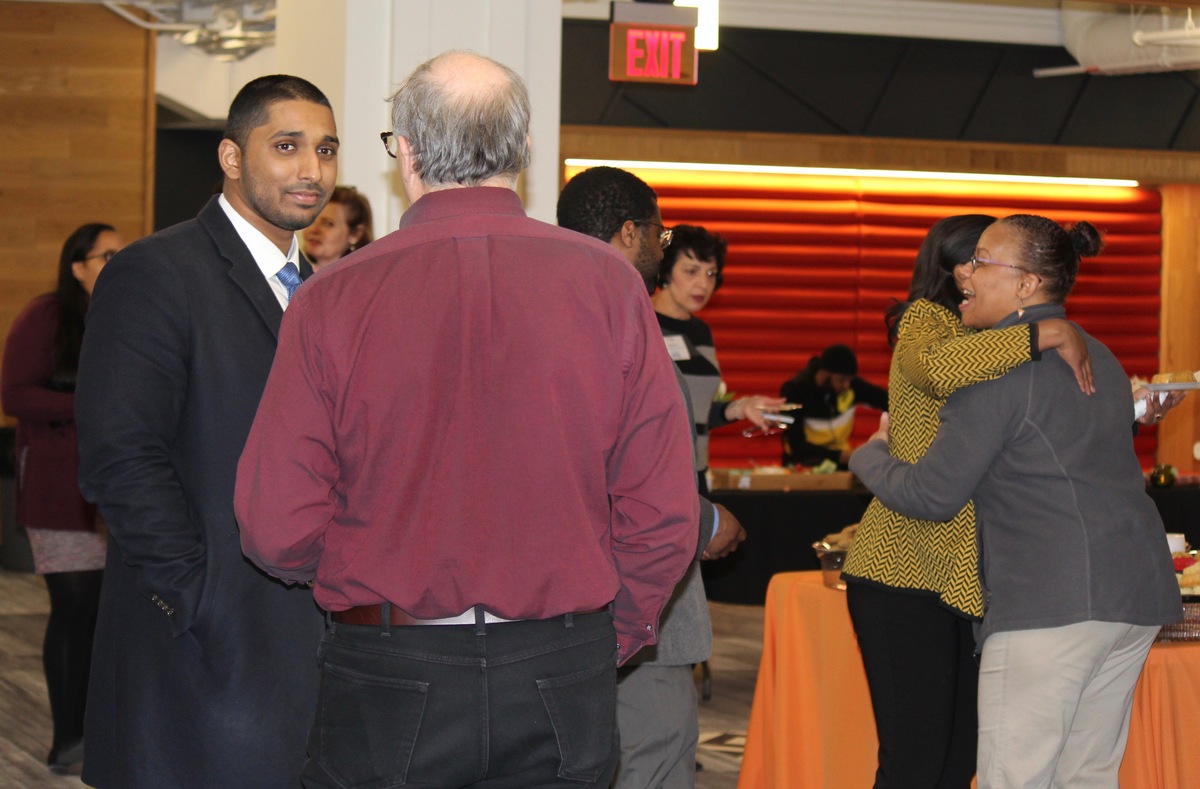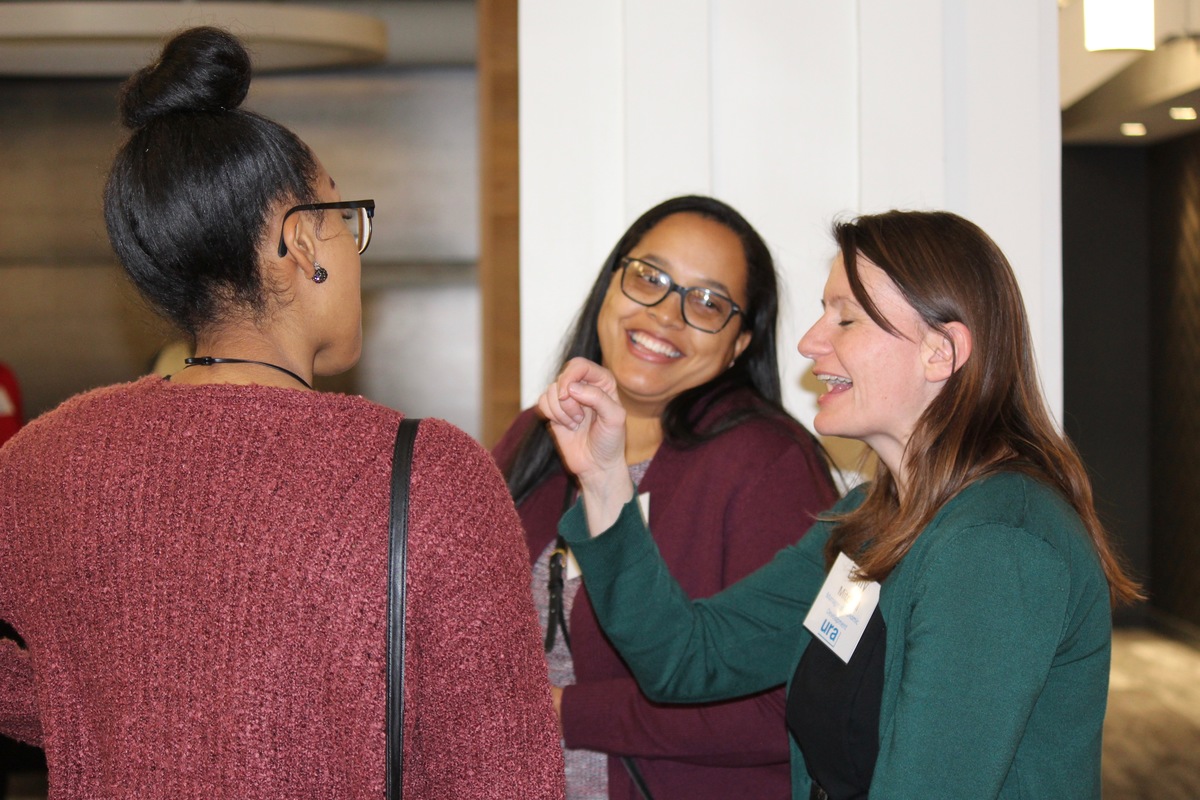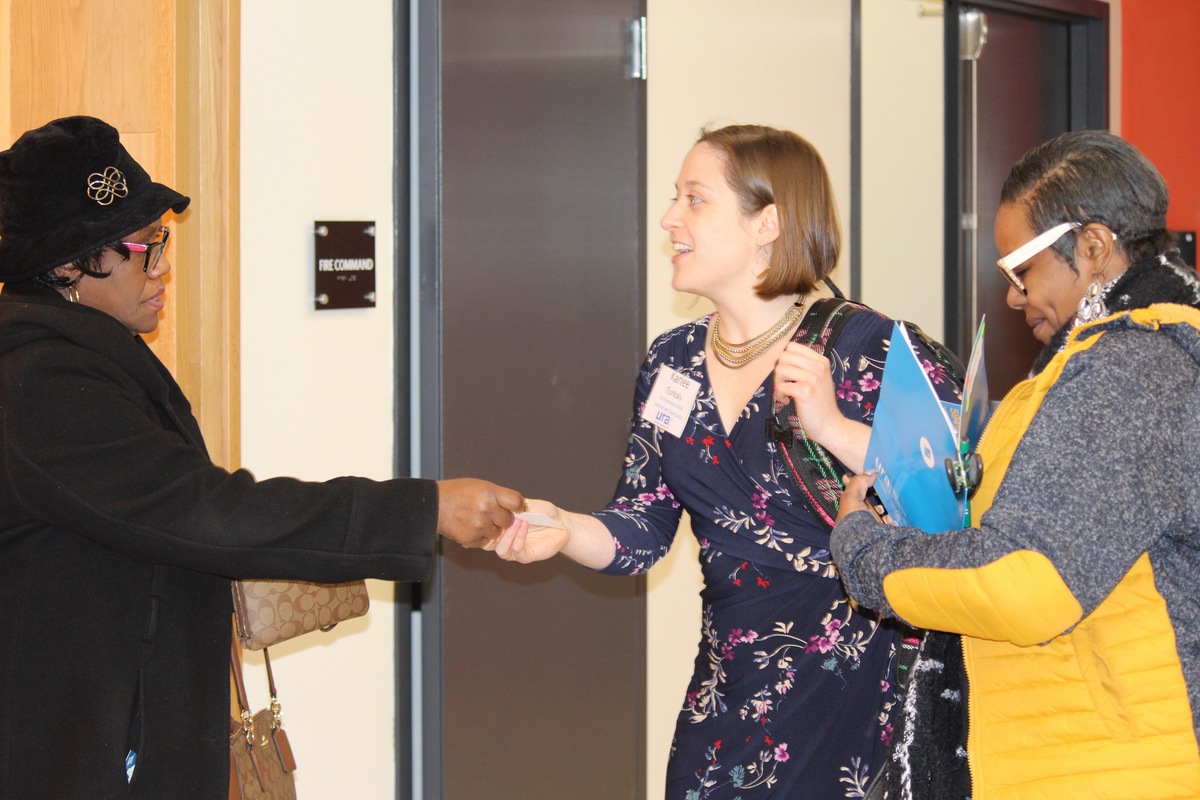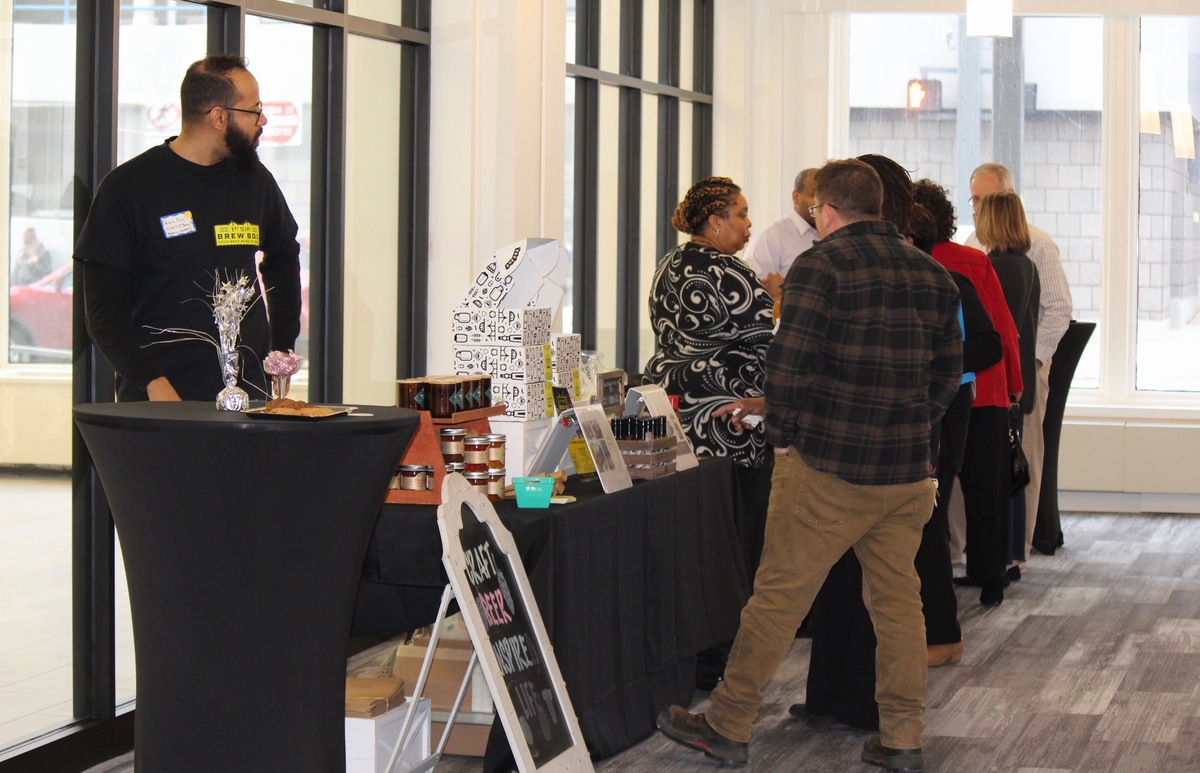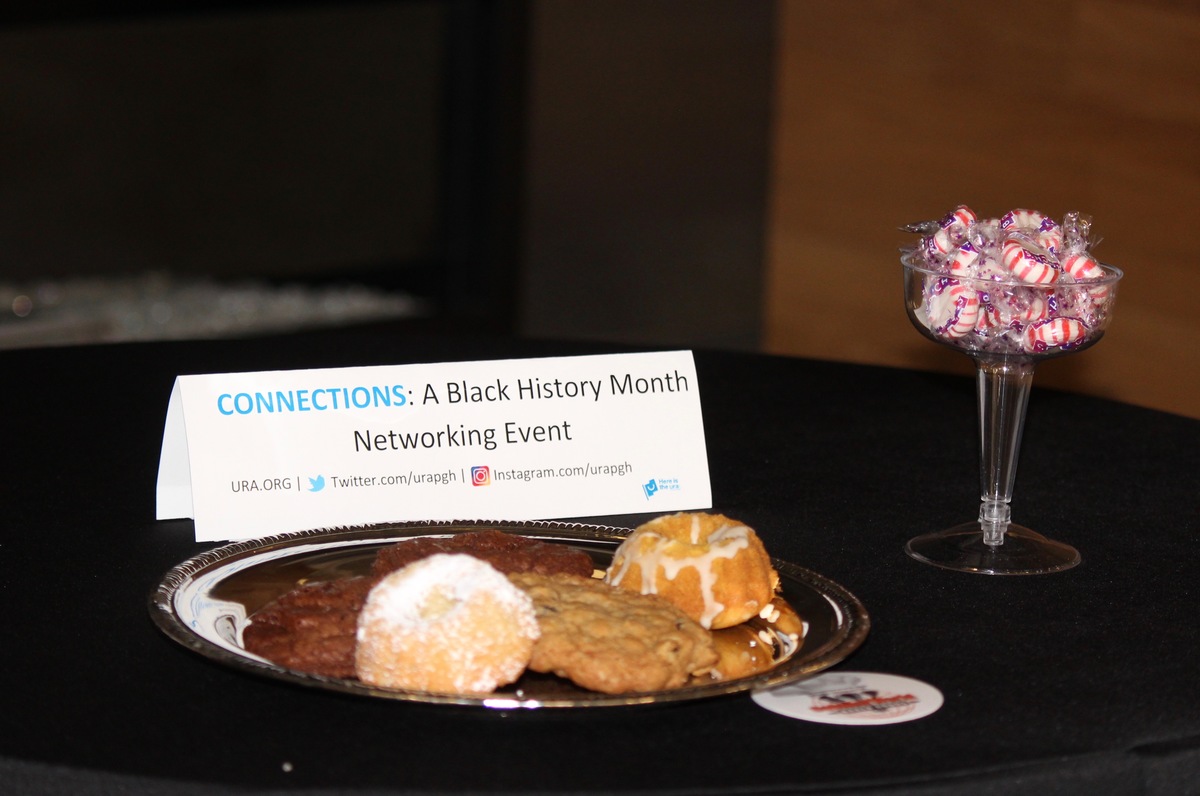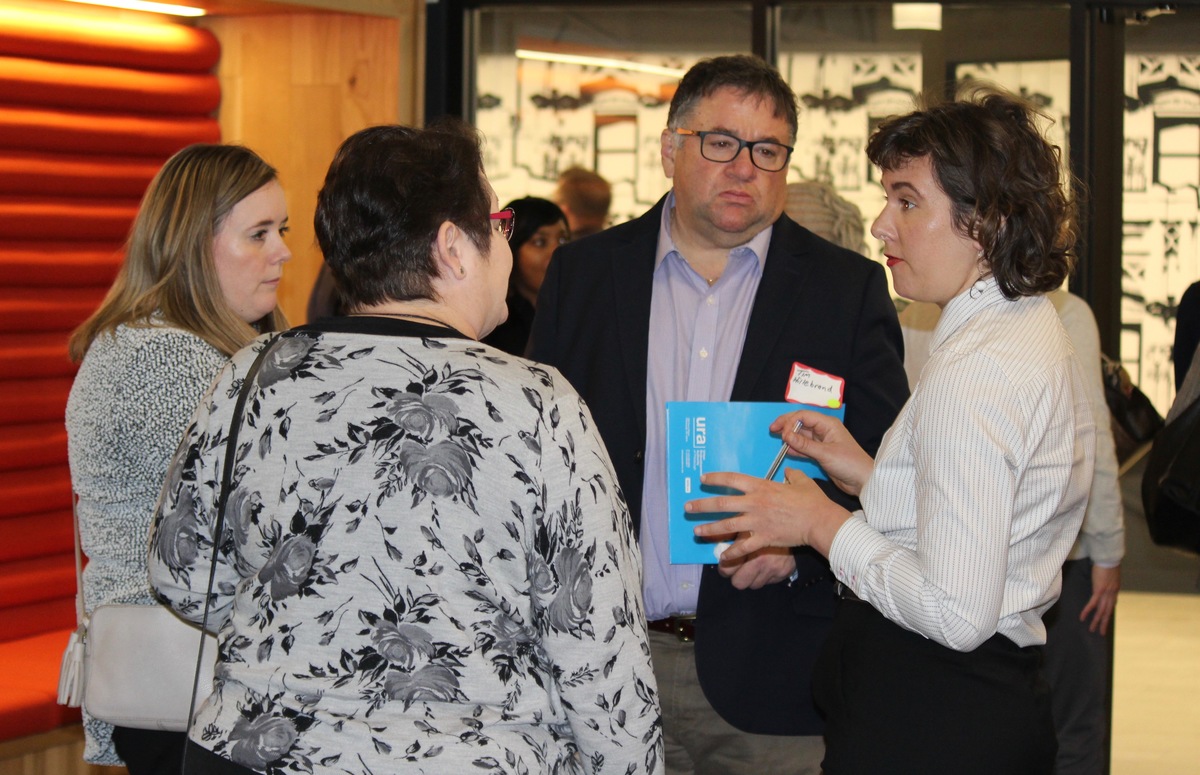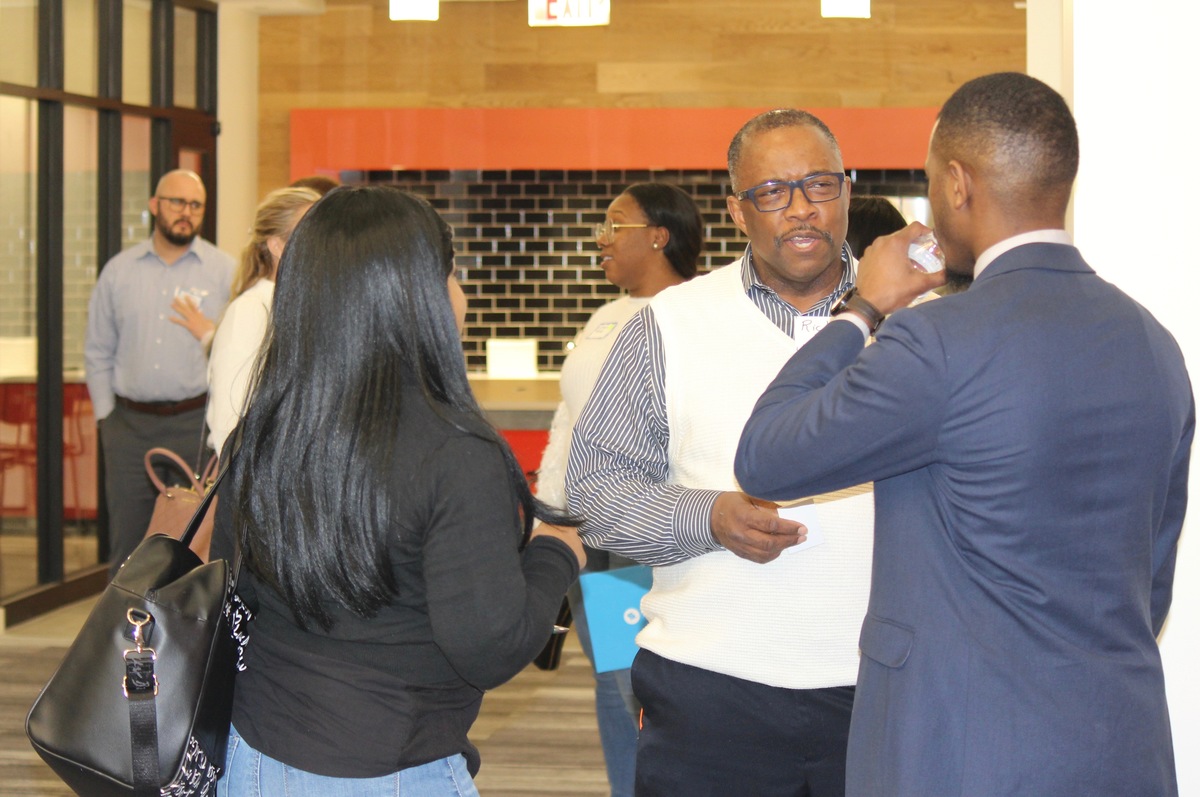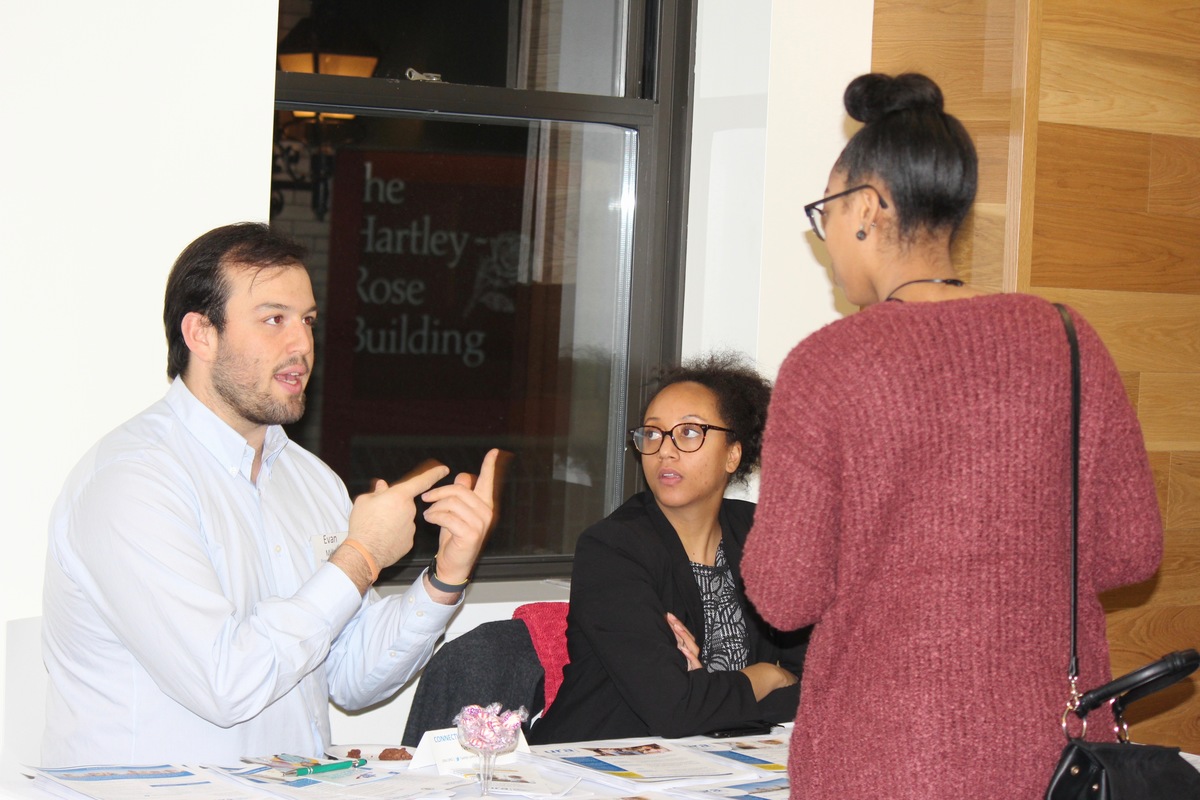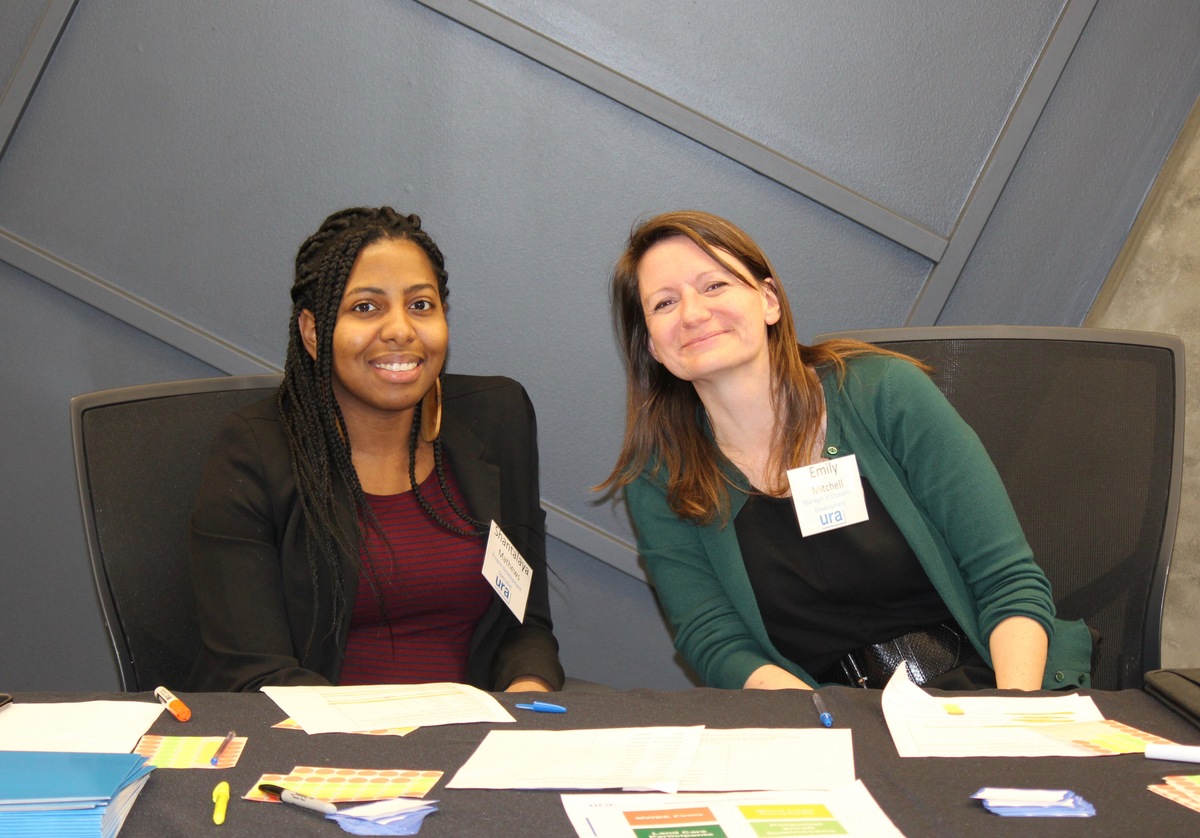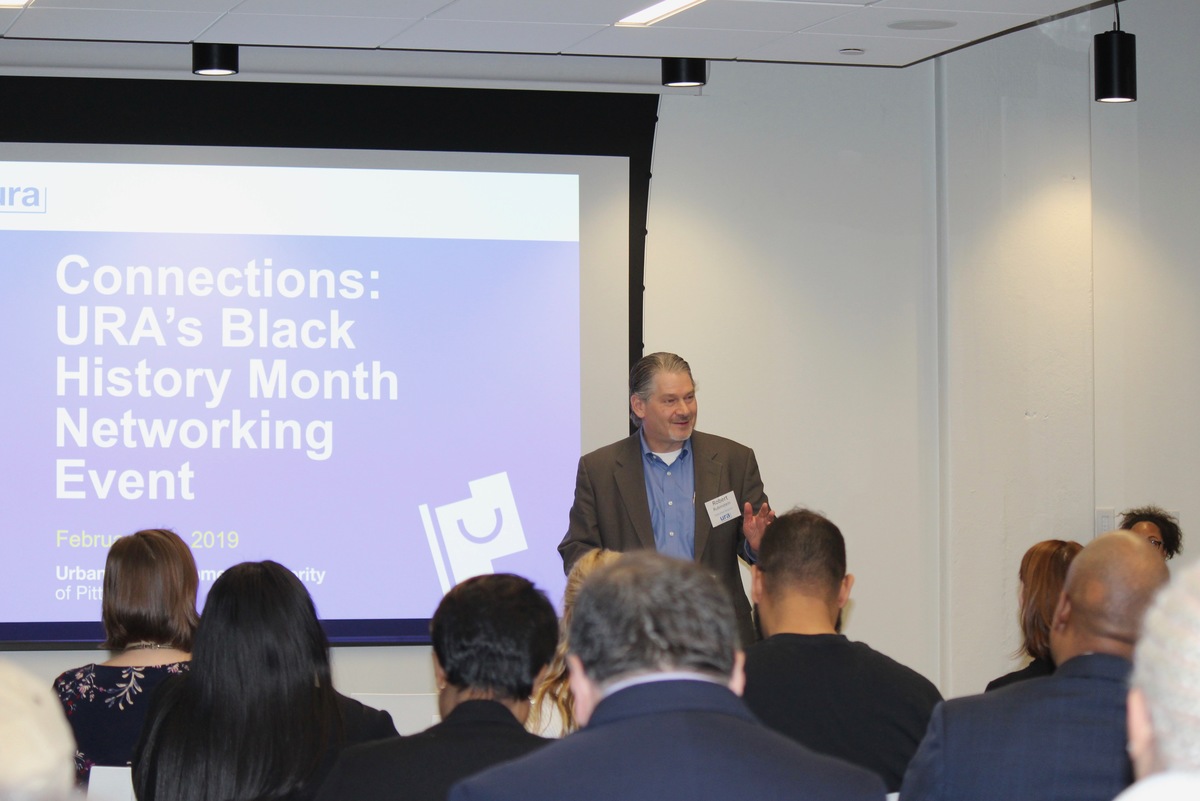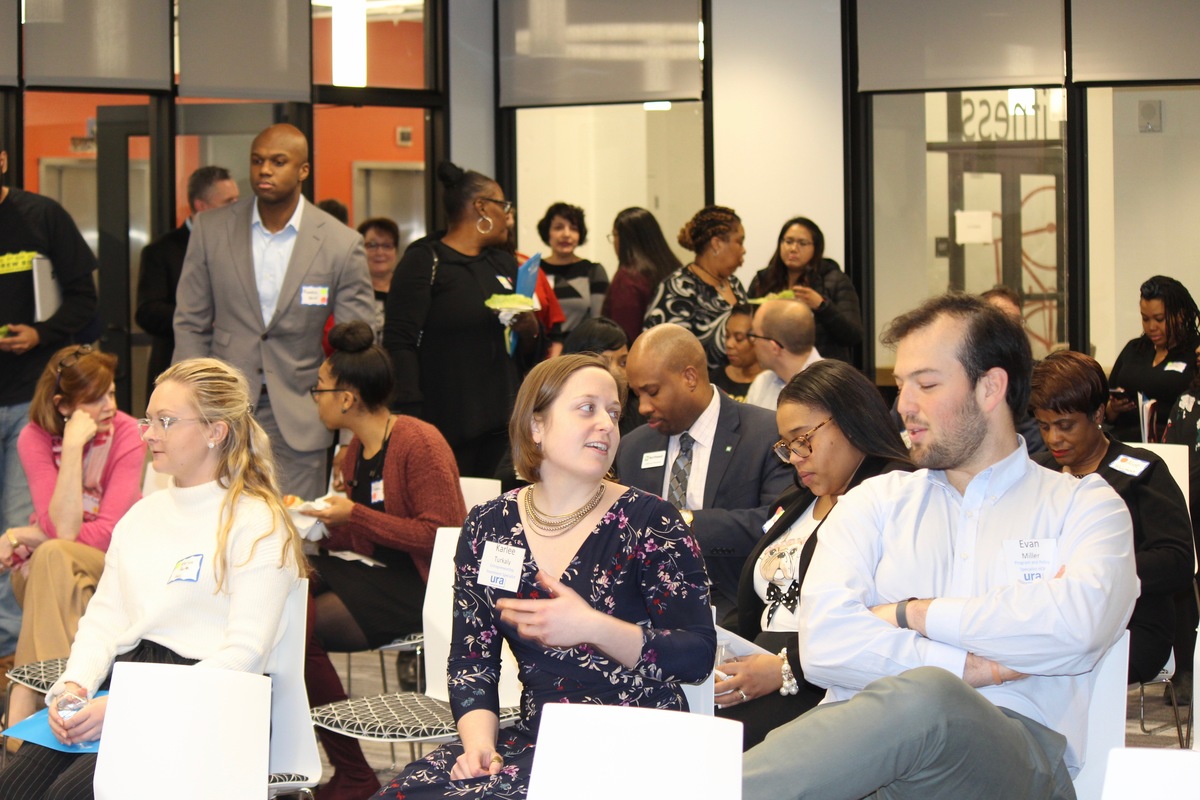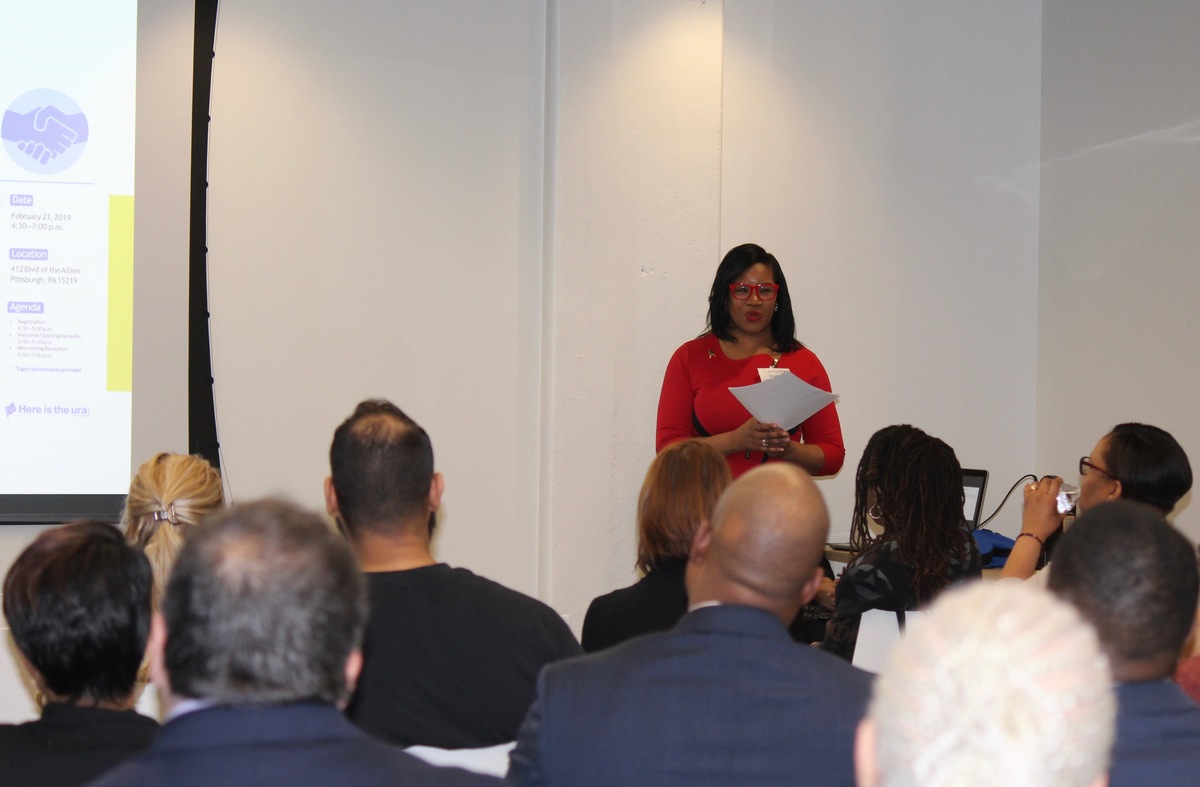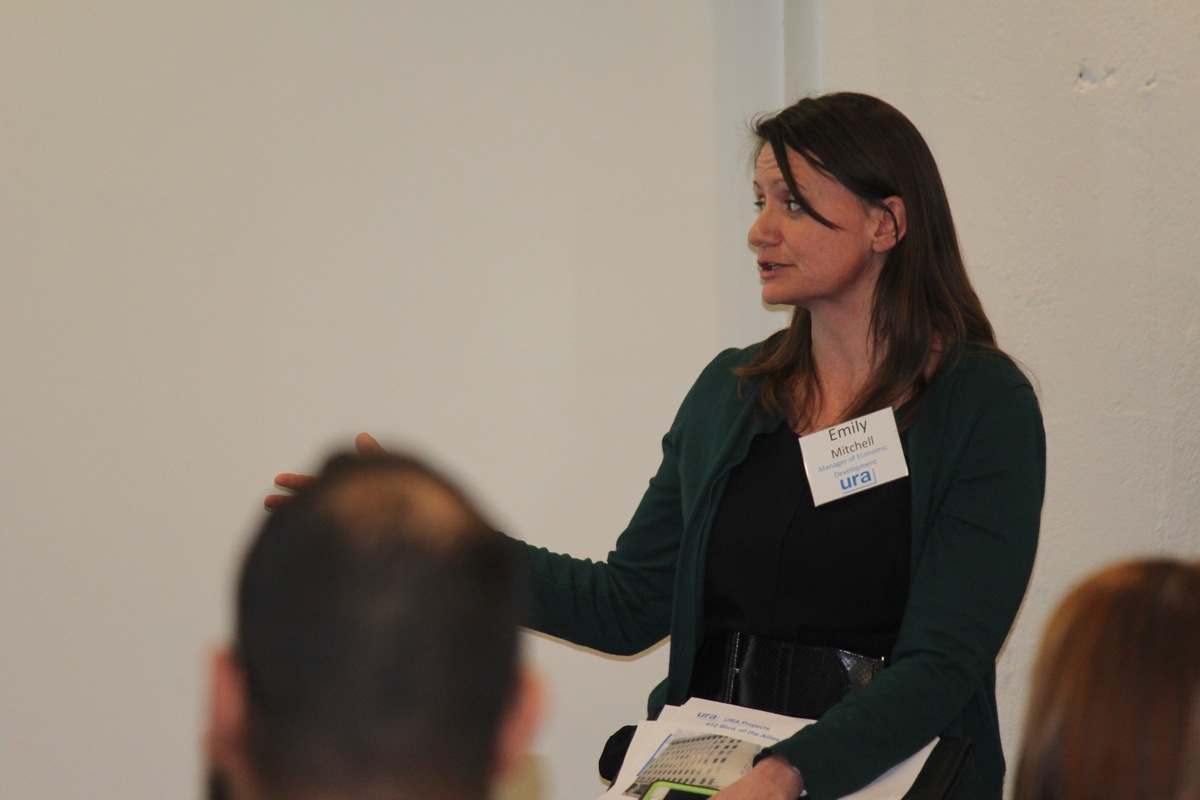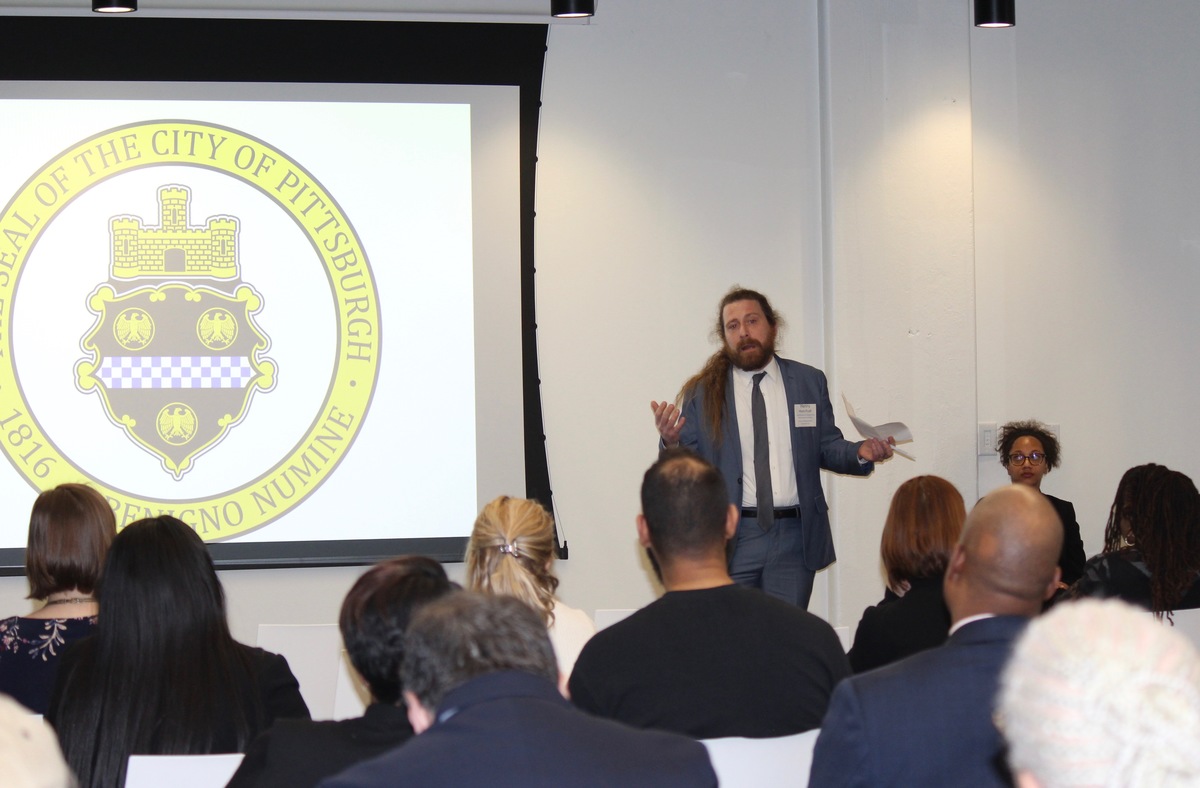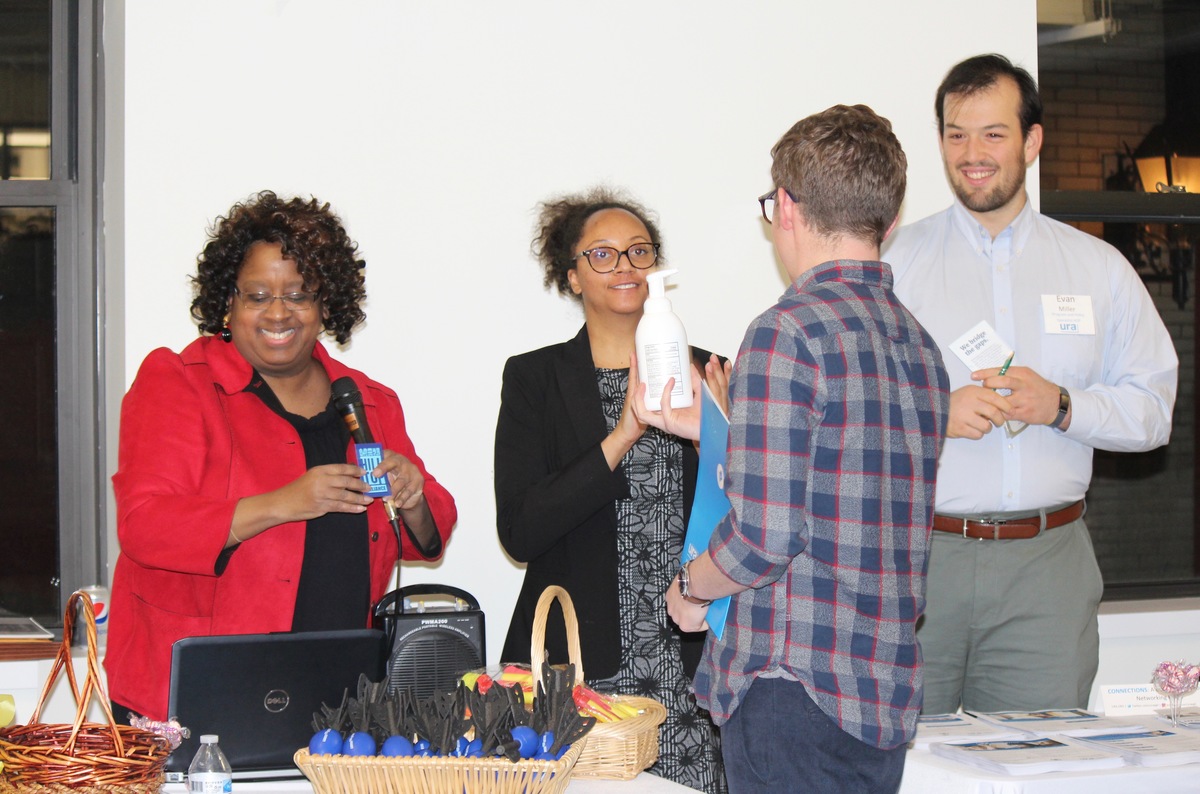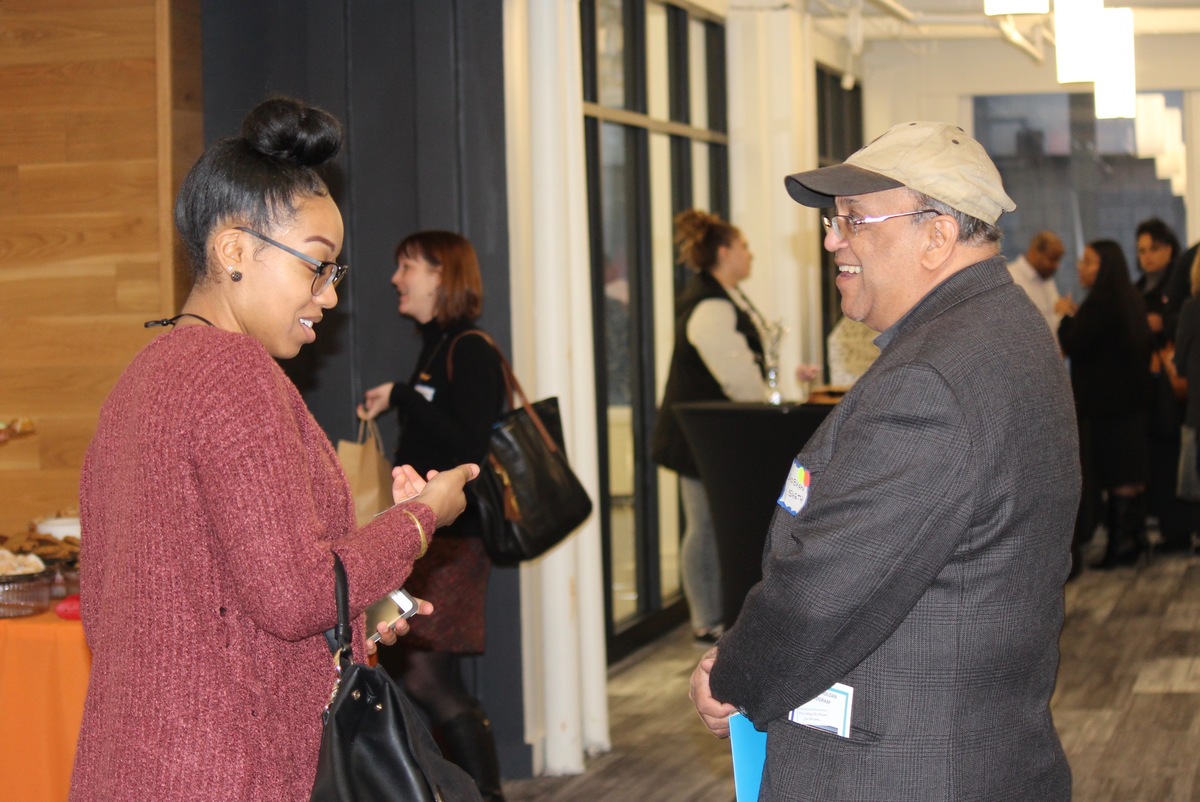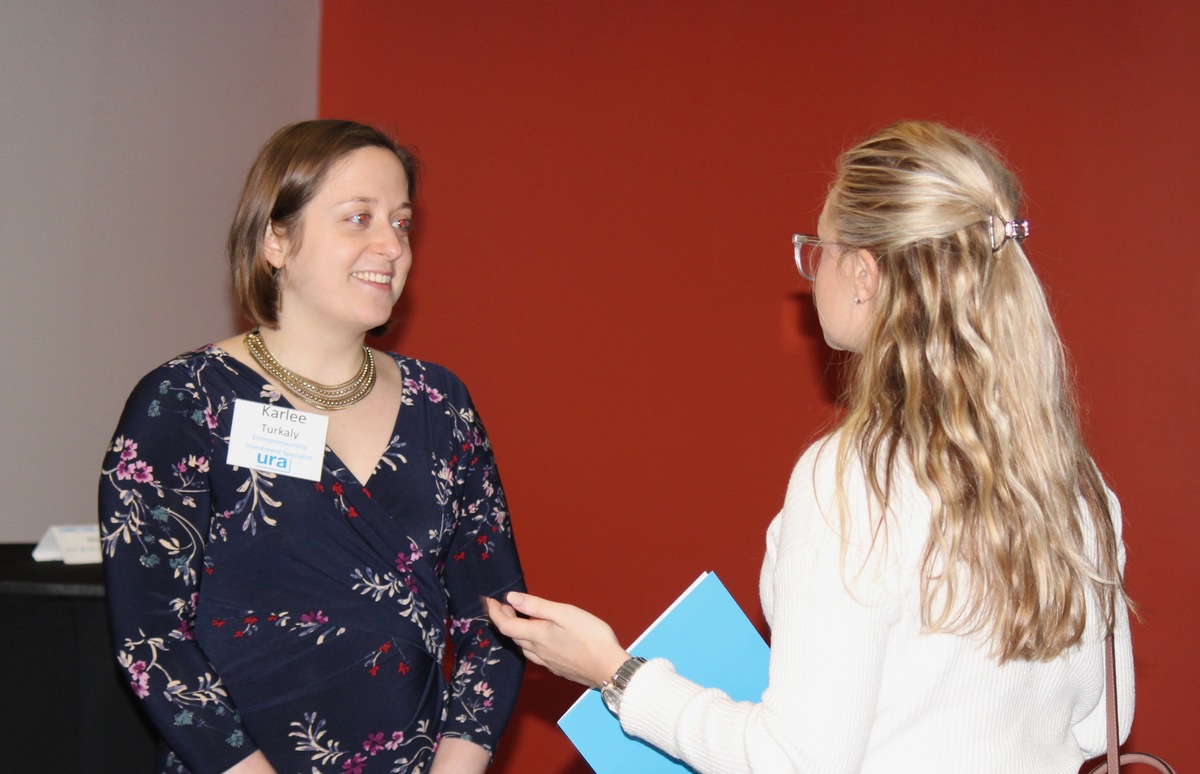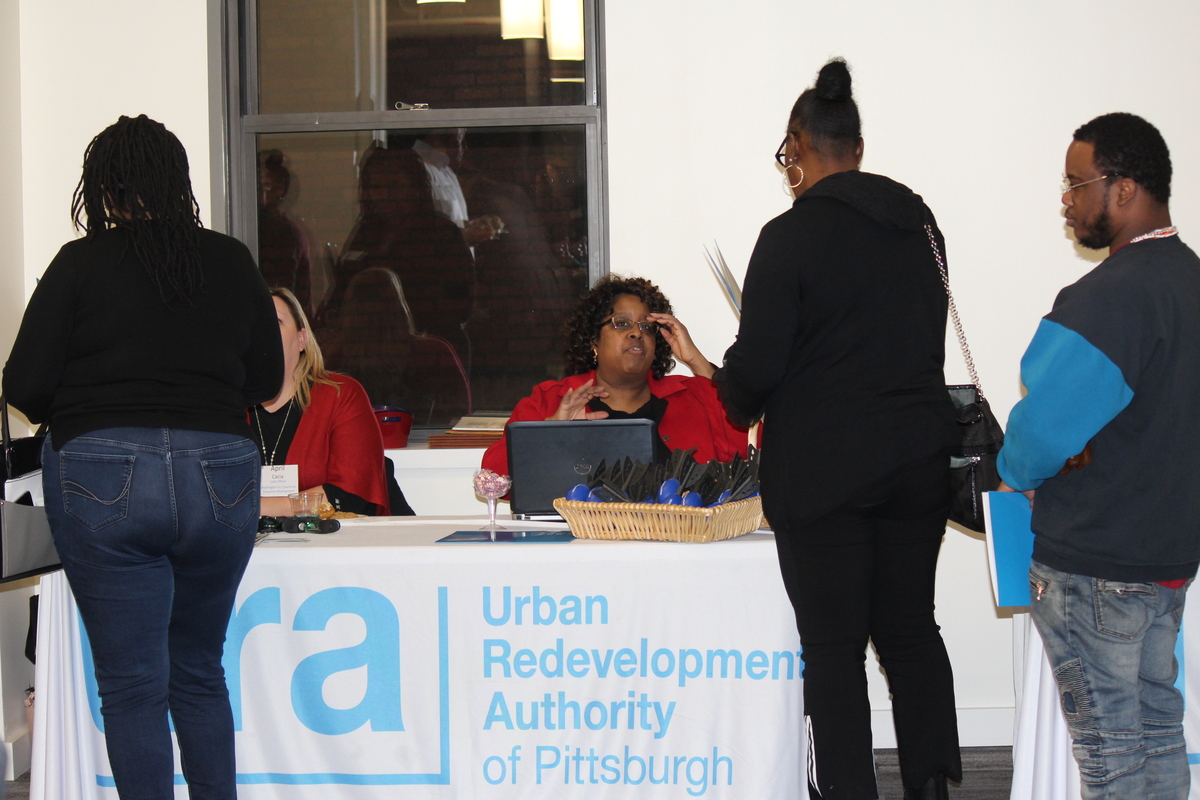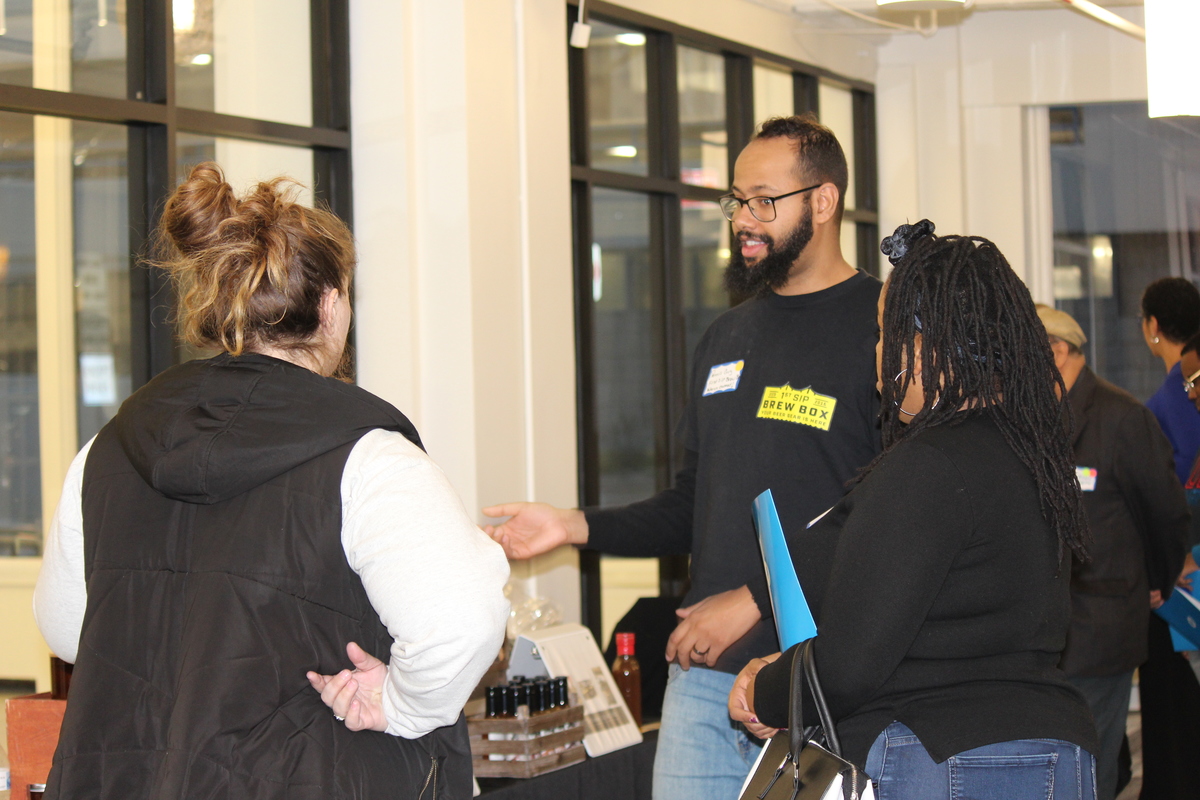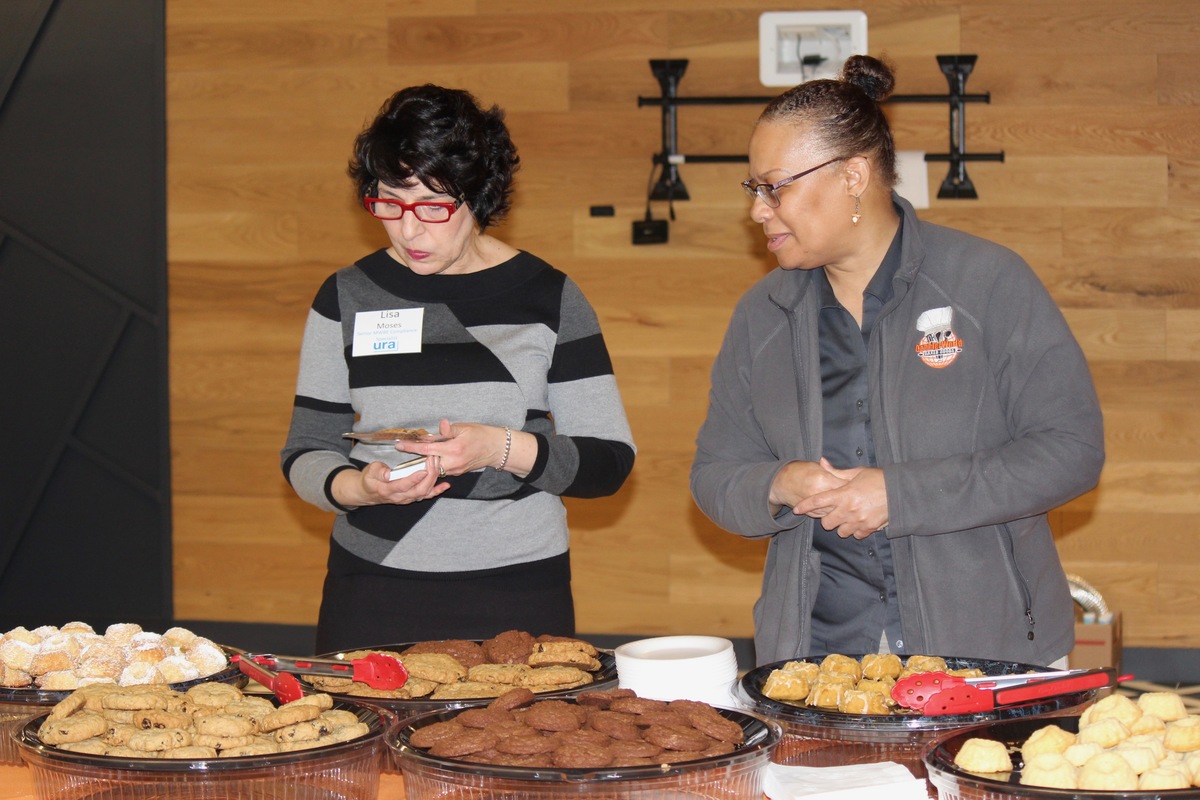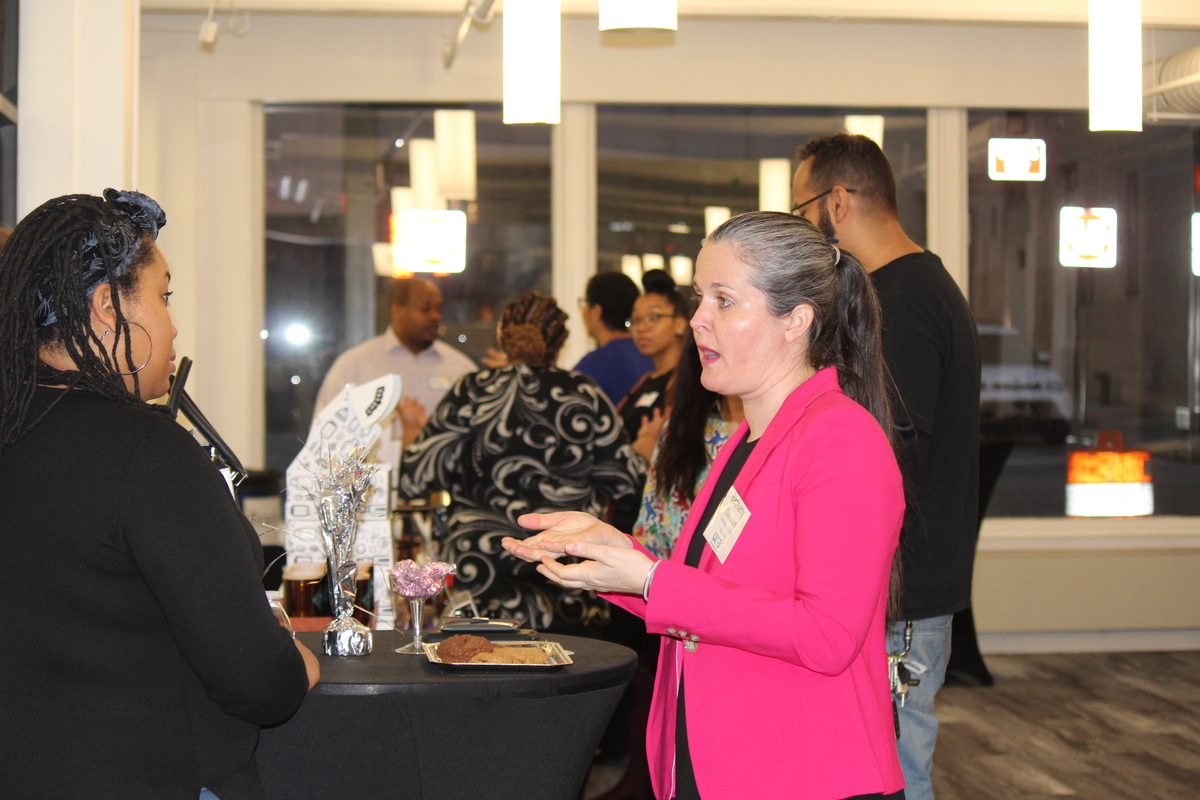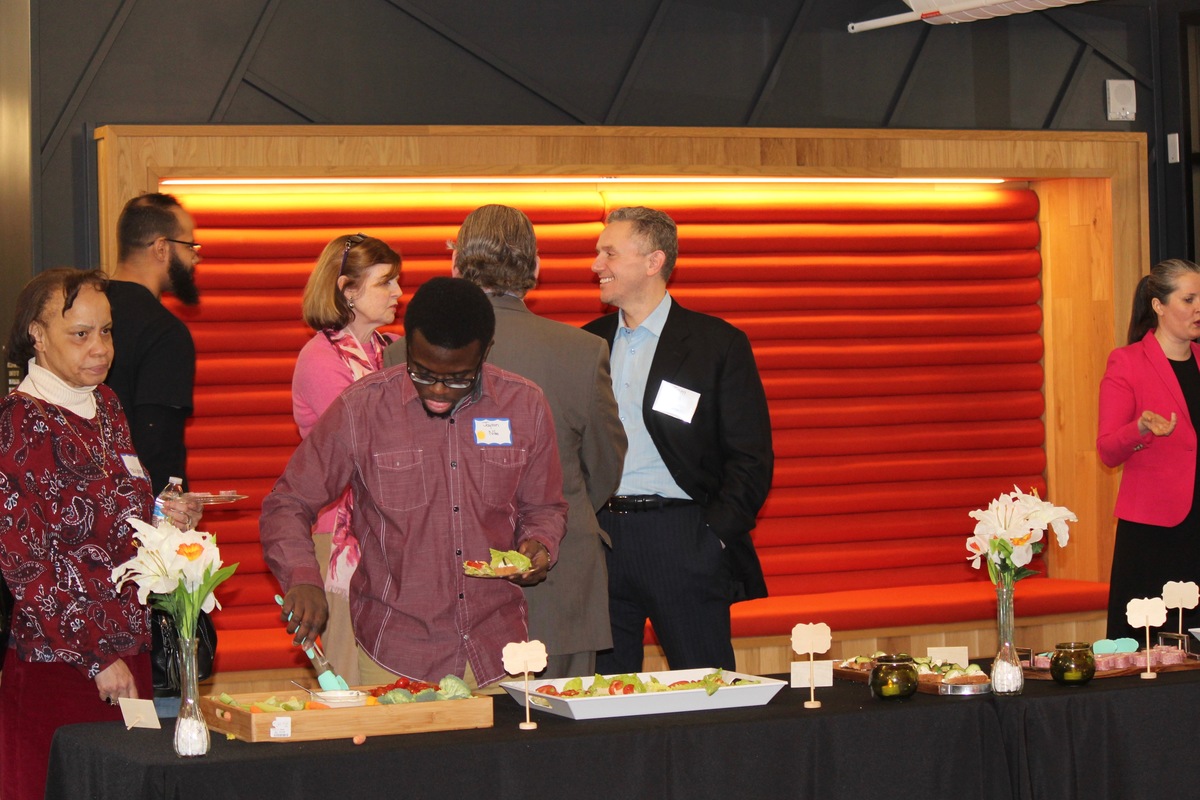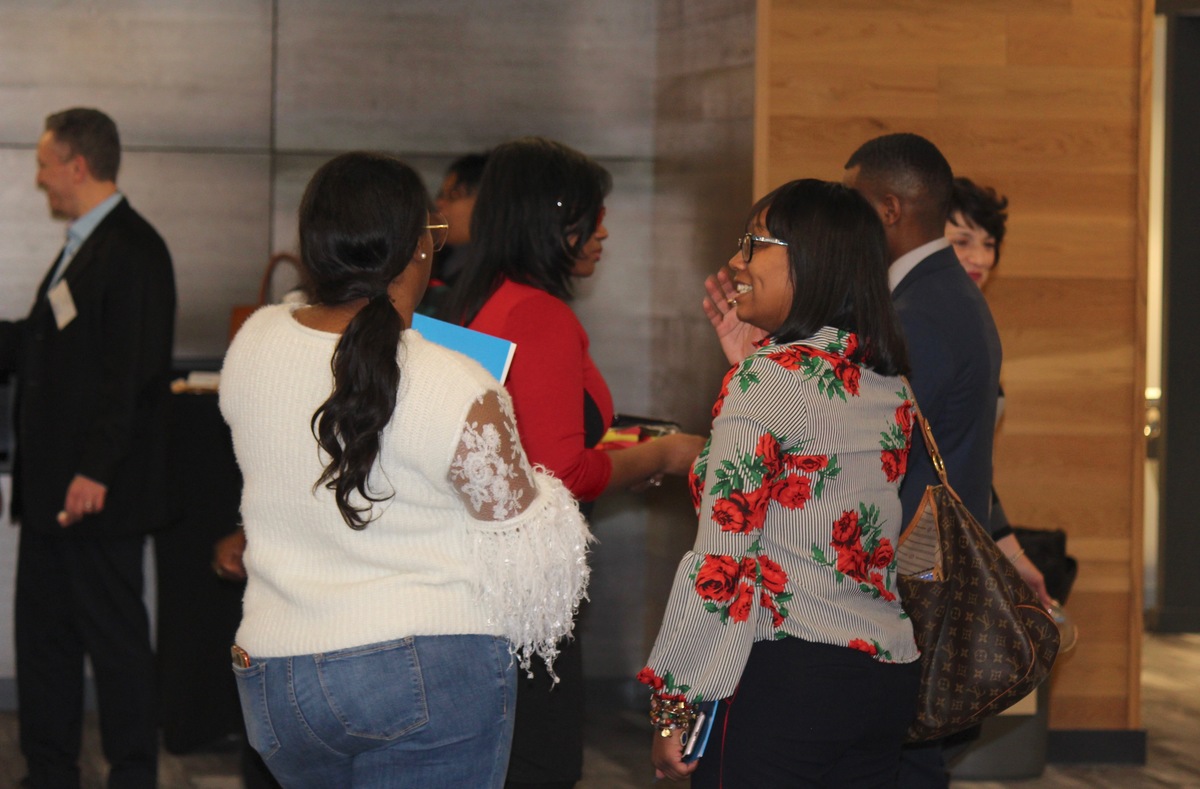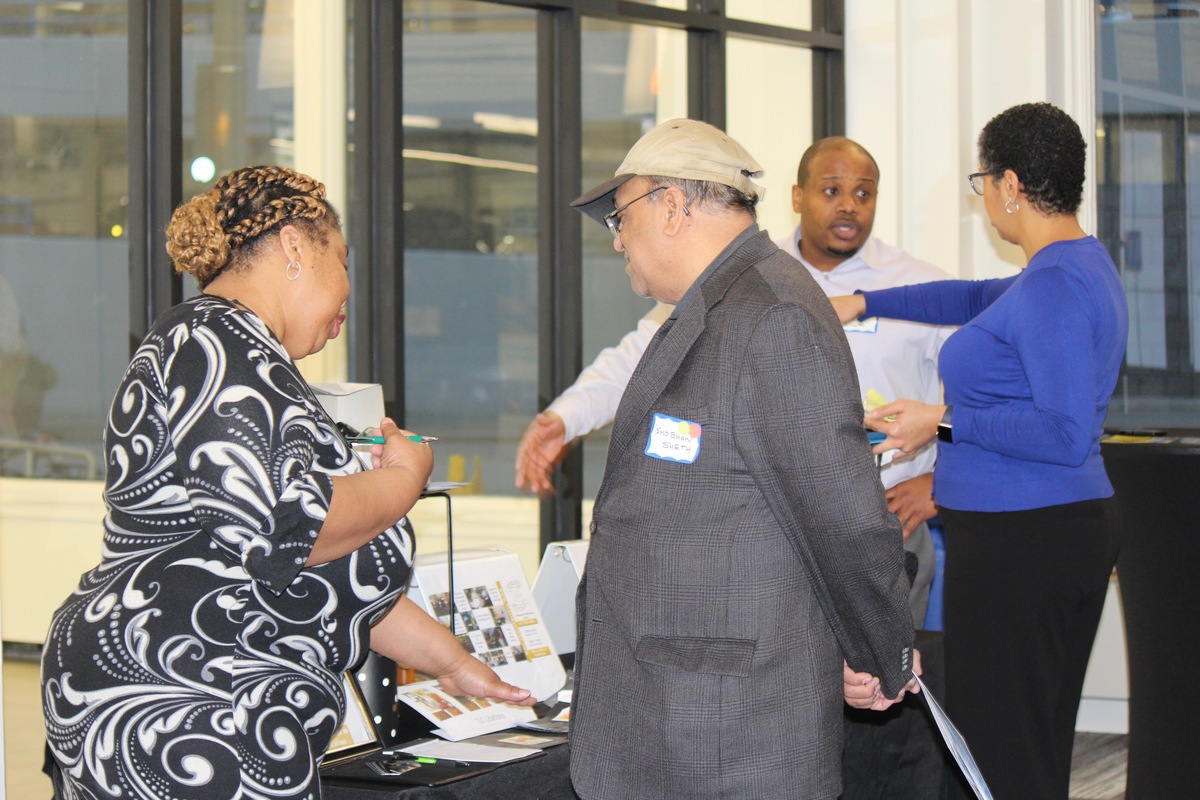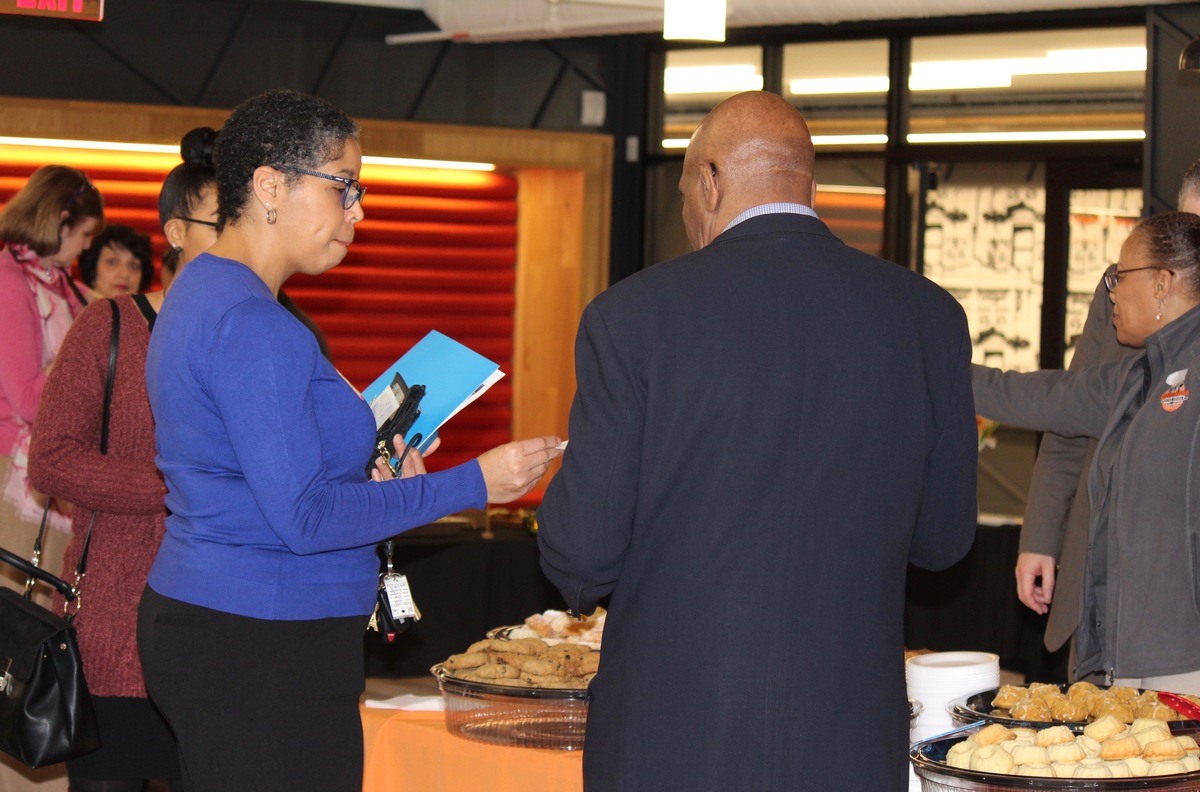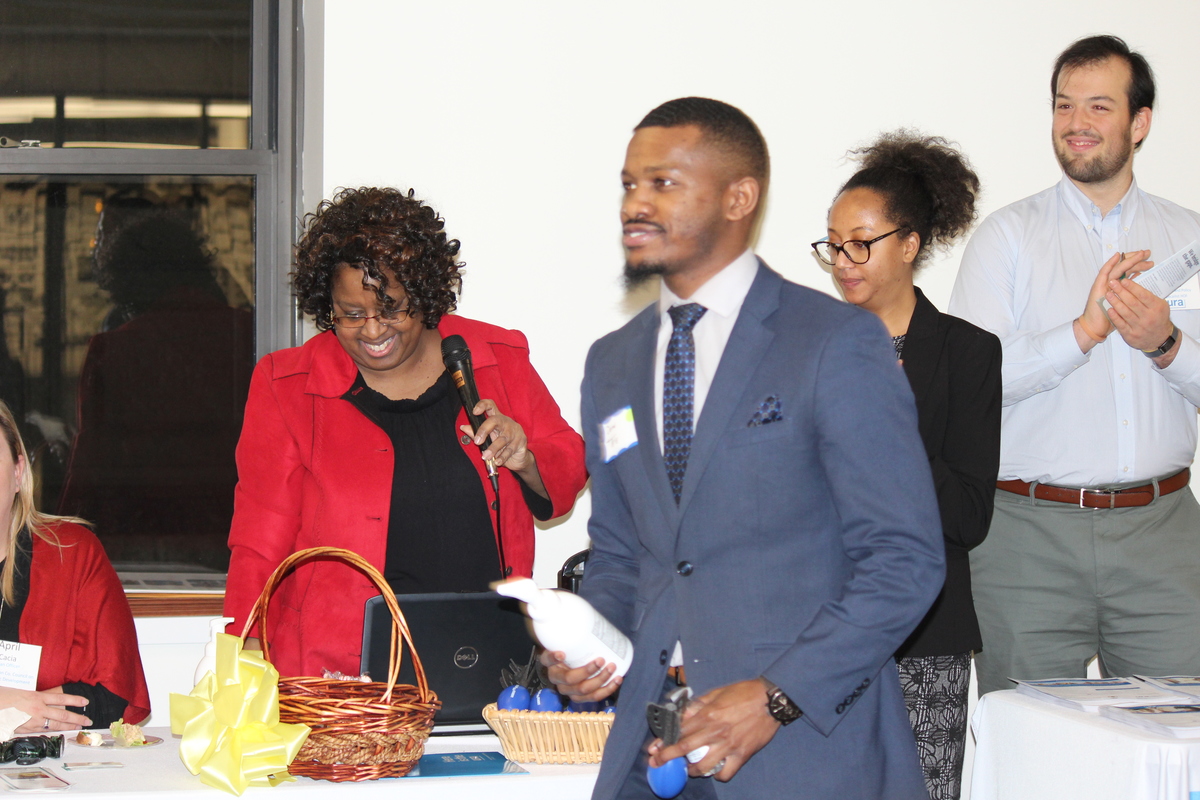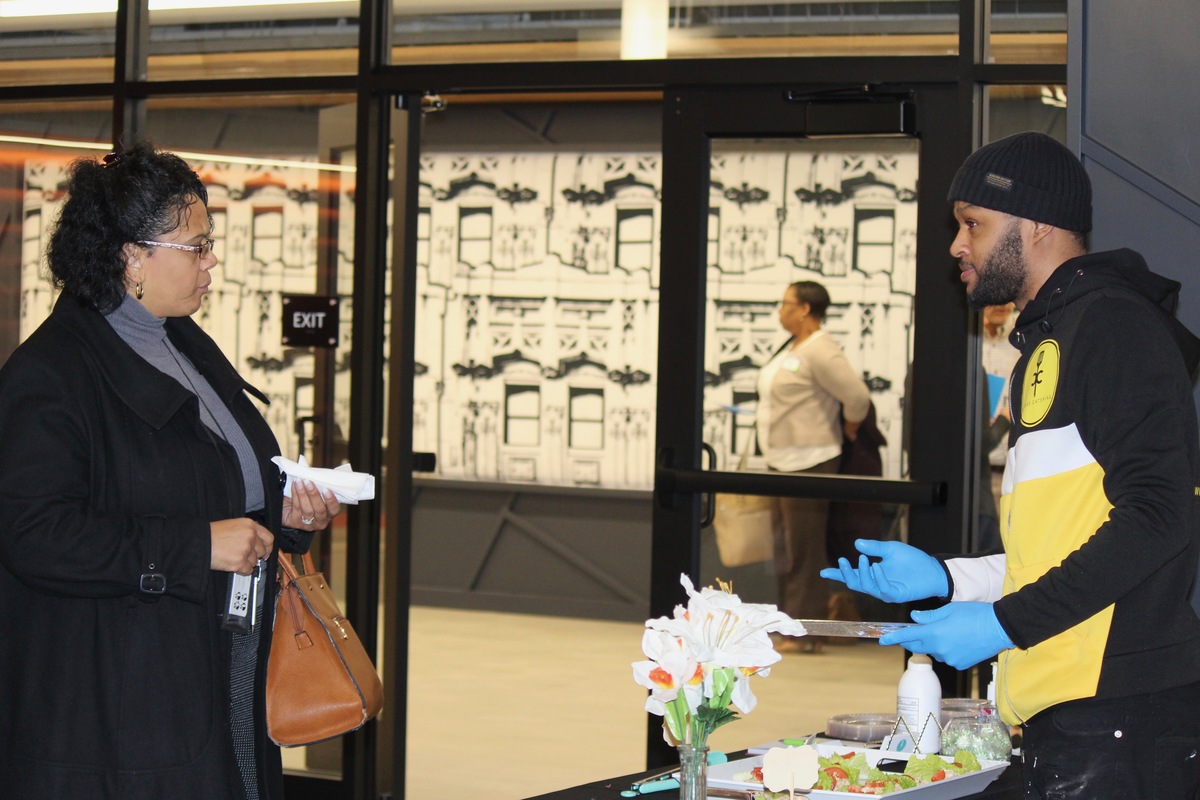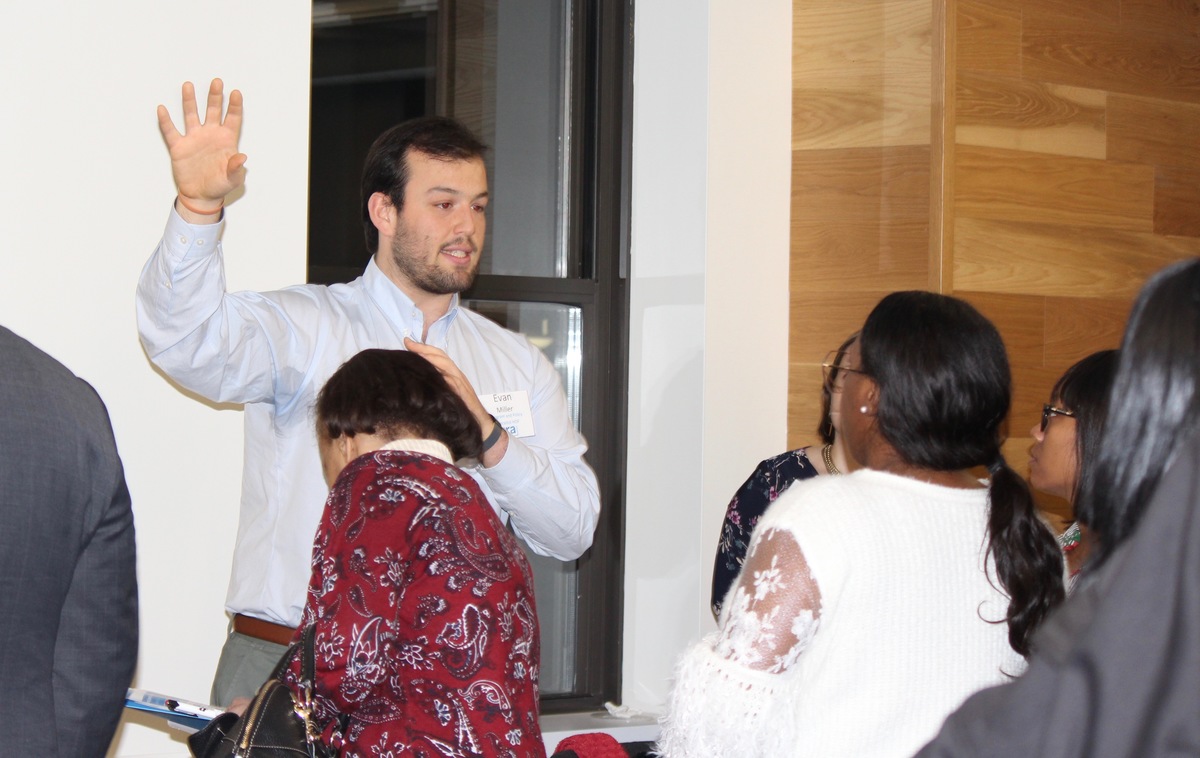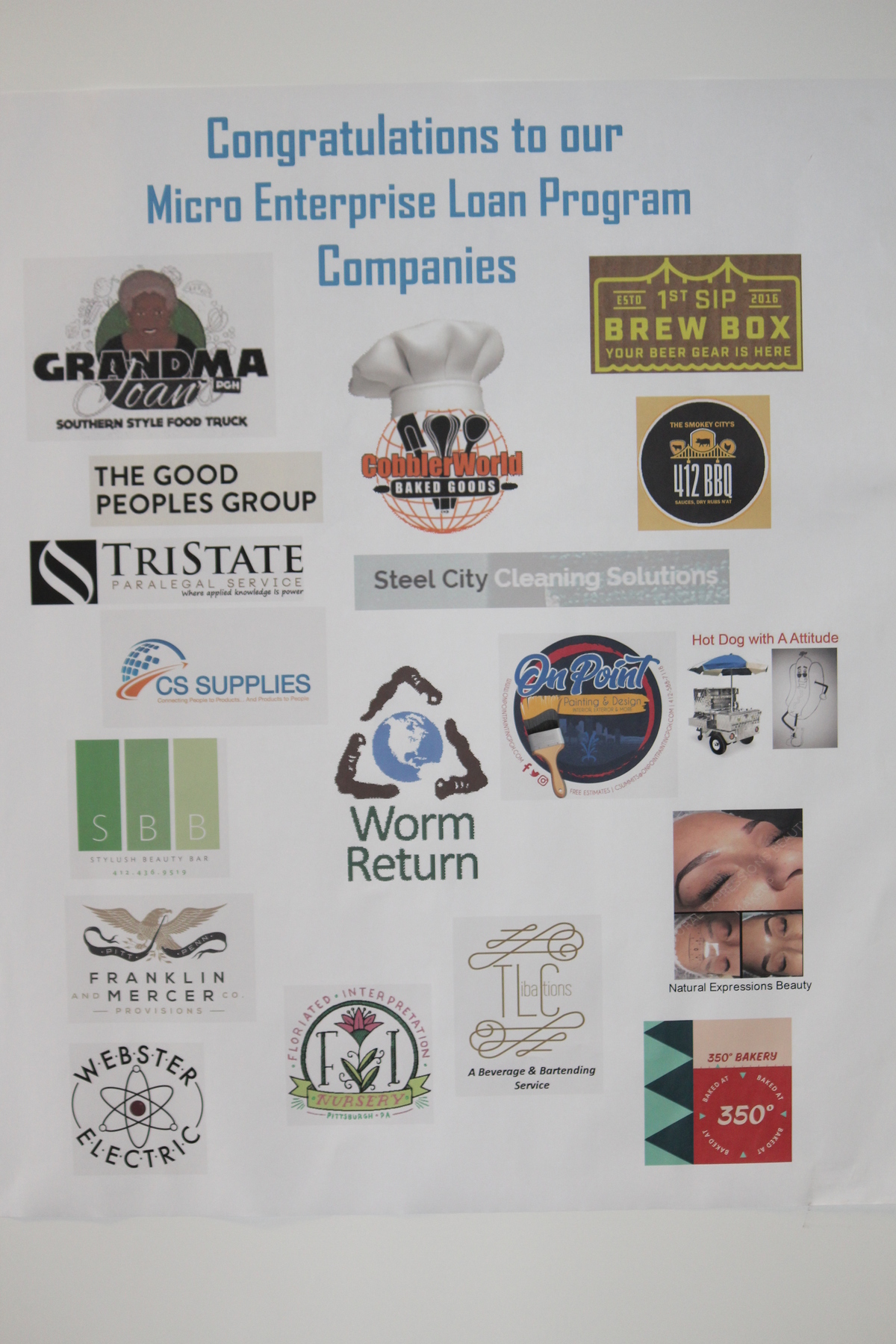 On February 21, nearly 70 individuals, businesses, potential clients, and partners joined the URA in our soon-to-be home at 412 Boulevard of the Allies for Connections: A Black History Month Networking Event.

Guests were treated to a presentation by URA Executive Director Robert Rubinstein, directors of the URA's MWBE Program and Center for Innovation and Entrepreneurship (CIE), Diamonte Walker and Tom Link, and the City of Pittsburgh's Small Business & Neighborhood Redevelopment Manager Henry Horn-Pyatt about local programs and resources available to businesses looking to start up or grow. The URA's Emily Mitchell, manager of development, talked about upcoming projects.

Link highlighted that the CIE has seen strong interest in its new Micro-Enterprise Loan pilot program and encouraged those who are facing barriers starting or growing a business to engage with the URA for financing tools such as this one. Since its creation in May 2018, the Micro-Enterprise Loan program has closed on 20 loans, 19 of which were to minority- and women-owned businesses.

As Link told the crowd, "We love our borrowers and truly want to see them succeed, and we are here to do whatever we can to make that happen from financing, to connections, to data to technical assistance."

Rubinstein also stressed the importance of our loan recipients and partners helping to spread the word about URA programs and encouraged all participants to share feedback with staff on what worked for them and what could be improved.

In addition, attendees had the opportunity to hear firsthand stories from URA loan recipients, mingle with other businesses and learn about their projects, and connect with URA staff.

"It's exciting to see so many of our loan borrowers in the room sharing their experiences, products and passion for their business with people interested in the same path, but not knowing where to start," said URA Entrepreneurship Investment Specialist Karlee Turkaly.

Thanks to everyone who helped make the event a success! To the attendees – thank you for being there. Events like this one are important for making connections, and more importantly they help YOU have a better chance for success. To the businesses/URA loan recipients – thank you for sharing your experiences and speaking about your products and services. To our partners – thank you for your ongoing support and help in getting the word out about URA programs.

Thanks also to Cooks Catering for providing appetizers and refreshments, and CobblerWorld, a URA Micro-Loan recipient, for providing dessert.

Special thanks to Maya Fews, URA's PULSE fellow and equity and inclusion coordinator, and Lynnette Morris, URA administrative assistant, both who were instrumental in the planning and coordination of this event.

Photos from the event can be seen on the URA Facebook page.

To learn more about our programs and how the URA can help you, visit our Businesses & Entrepreneurs page and MWBE Program page. Contractors and firms looking for opportunities to do business with the URA can find requests and bids for upcoming projects here.