Back to News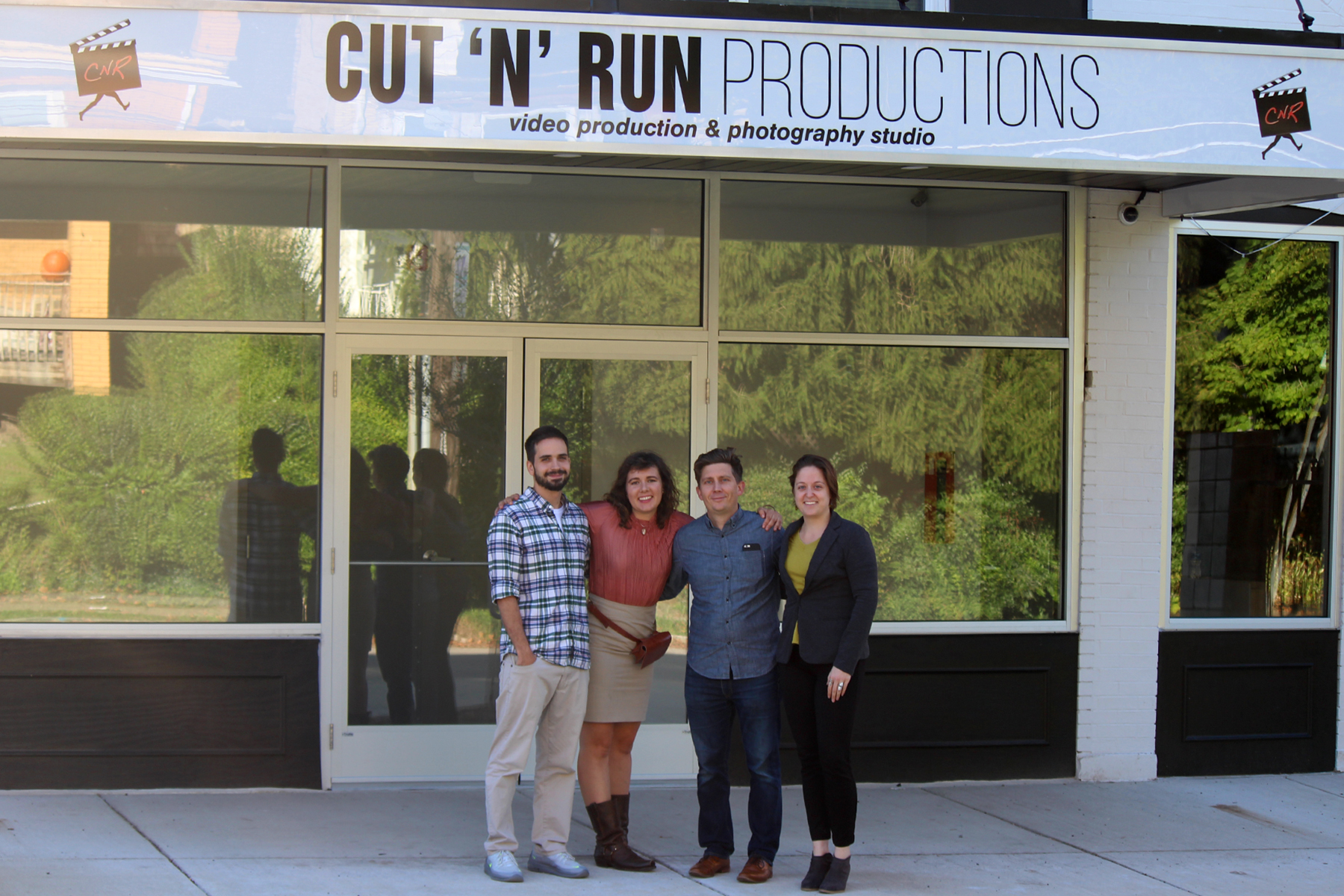 Cut 'N' Run: A Two-Shot Transformation
November 1, 2019
Jordan McMillen (above, left), CEO of Cut 'N' Run Studios worked with the URA's Siena Kane, entrepreneurship investment specialist; Kryn Sausedo, project manager; and Karlee Turkaly, entrepreneurship investment specialist to receive financing for construction and facade renovation.
The Cut 'N' Run Studios building is a gateway to Beechview's historic main street. Once a movie theater, and also having a bowling alley in the basement, it's now home to a video production, photography, and digital marketing business.
With Sorgatron Media and Schmideo nearby, it's part of a growing "media mainstreet" corridor. Local entrepreneur and founder/CEO of Cut 'N' Run, Jordan McMillen, worked with the URA to restore the building's outside sidewalk, which was collapsing and posed a threat to public safety. He also renovated the storefront to give it a fresh look.
The URA supported his project with financing in the amount of $96,500, including a bridge loan and Streetface Renovation grant, which helped repair the sidewalk vault and façade of the building located at 1532 Beechview Avenue.
Fast Facts
Business: Cut 'N' Run Studios
Address: 1532 Beechview Avenue
Neighborhood: Beechview
URA Program: Streetface Renovation Program
URA Grant: $31,895.86
Total Project Cost: $80,296.36
Architect: Front Studio
Renovation Included: Replacement of joists for structural stability, installation of glass storefront, new doors, signage, brick cleaning and pointing.
Before and After