Back to News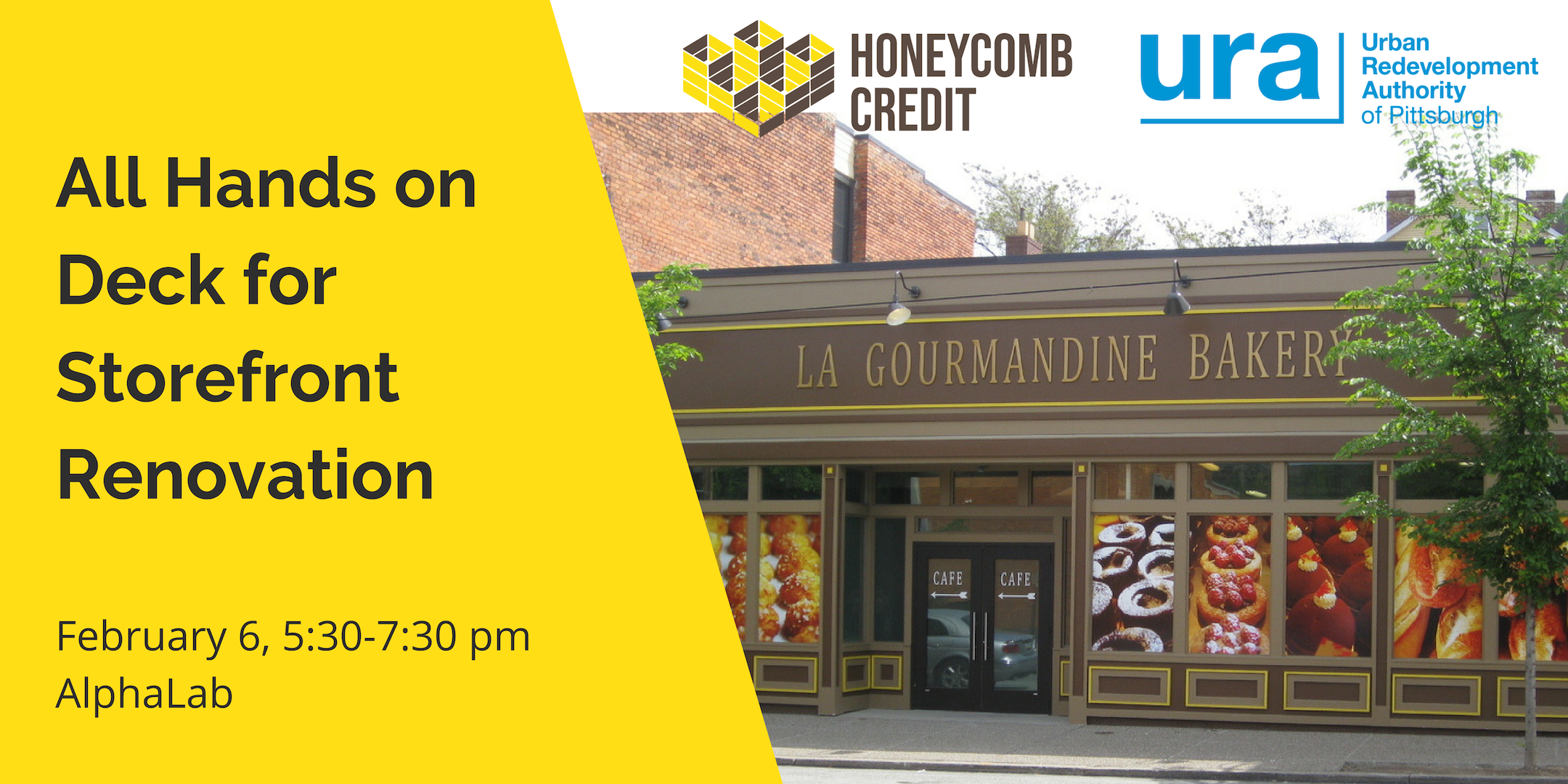 Don't Miss "All Hands on Deck for Storefront Renovation"
February 1, 2019
Calling all small business owners, property owners, community partners, and developers!
Is fixing up your storefront on your New Year's resolution list? The URA and Honeycomb Credit are teaming up to help you make it happen - without breaking the bank.
Don't miss "All Hands on Deck for Storefront Renovation," Wednesday, February 6, from 5:30-7:30 p.m. at AlphaLab, located at 6022 Broad Street, Floor 2, Pittsburgh, PA 15206.
Join us to learn more about Pittsburgh Local Investment for Tomorrow's Streetscapes (LIFTS) program and how it will help small businesses and property owners improve their building's streetface by tapping into public and crowdfinanced funds.
In this workshop, we're bringing together everyone you need to help you go from filling out an application to getting a fresh, new storefront!
Look forward to:
Honeycomb Credit and the URA will break down how to access URA and community-sourced funds to renovate your storefront through the PGH LIFTS program

Breakout networking sessions to learn more about resources that will help you bring your dream storefront to life

Tasty treats and drinks from great local businesses
For more information about the PGH LIFTS program, visit honeycombcredit.com/lifts.
About Honeycomb Credit
Honeycomb Credit is a Pittsburgh-based crowdfinancing platform that connects small businesses looking for expansion loans with community members looking to invest local. More at www.honeycombcredit.com