Back to News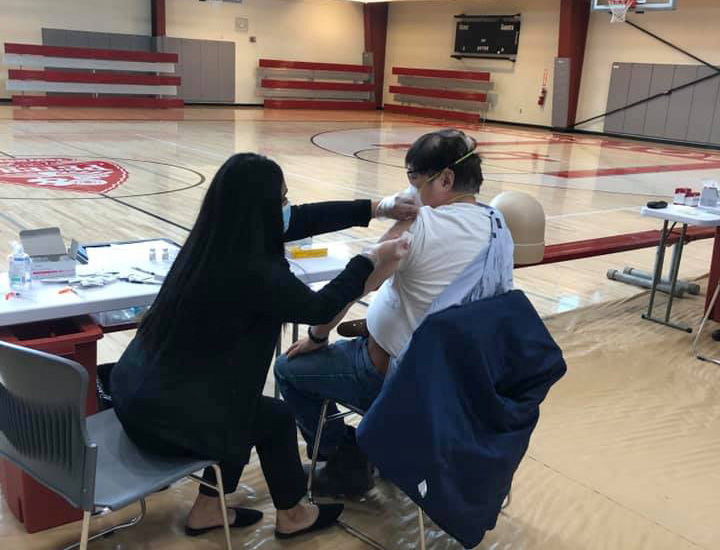 GOGO Impact Spotlight: Hilltop Pharmacy
March 15, 2021
Alex Lavella, pharmacist at Hilltop Pharmacy, had been looking to expand the business and clientele through a new website and social media. She had no idea what a valuable partner she would find in McRales, her service provider through the URA's and Neighborhood Allies' Get Online and Grow Online (GOGO) Program. And McRales had no idea of the success soon to come.
Impacted by the pandemic, Lavella learned about the GOGO Program through the Hilltop Alliance. She applied and was paired with McRales' Amy McCarthy Morales and Joe Morales as her web design consultants. The plan was to revamp the website and create an e-commerce presence to bring the pharmacy experience online and more effectively reach its customer base during the shutdown. McRales built the pharmacy's website with plans to publish the online store component in late January 2021.
Then, the COVID-19 vaccine was released.
"Well, that dream got quickly put aside," Lavella said. "The moment the vaccine hit our doors, we had to drop what we were doing with that to set up a schedule for vaccinations."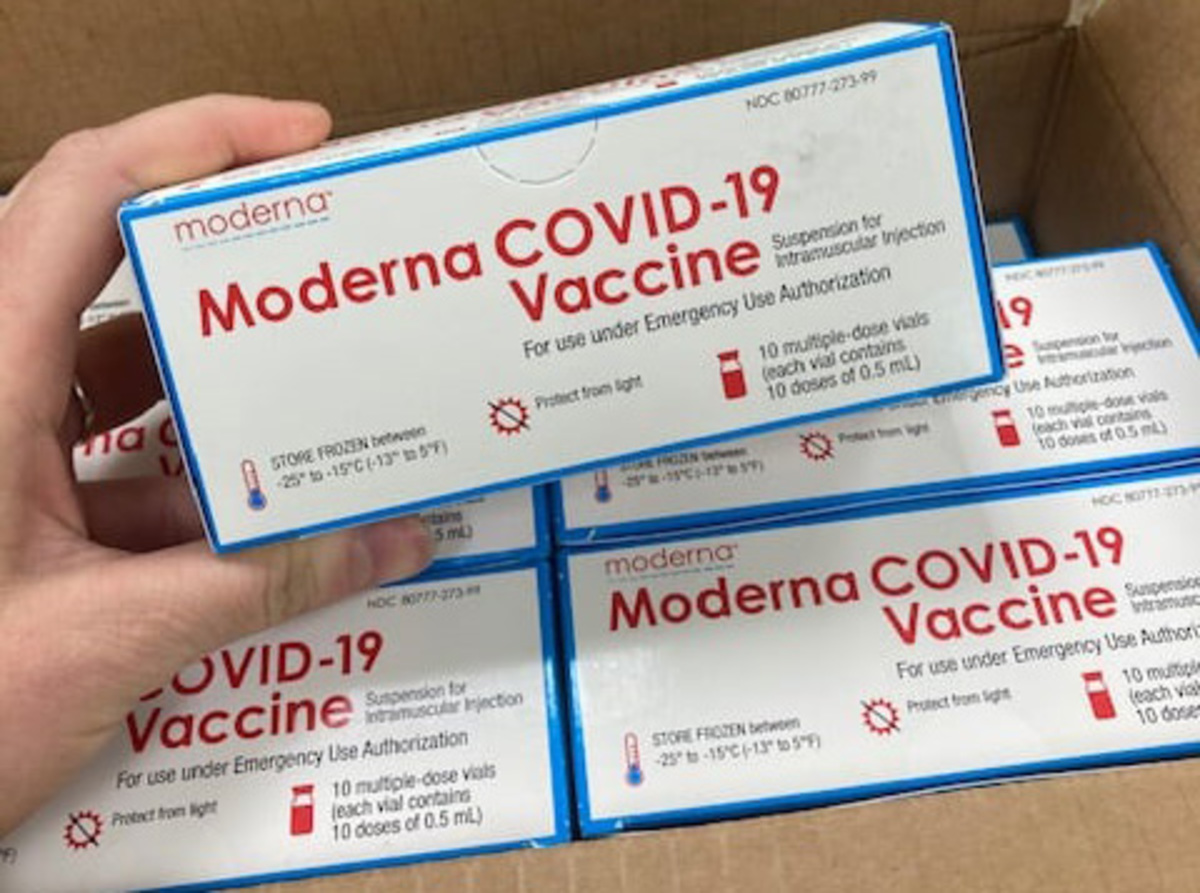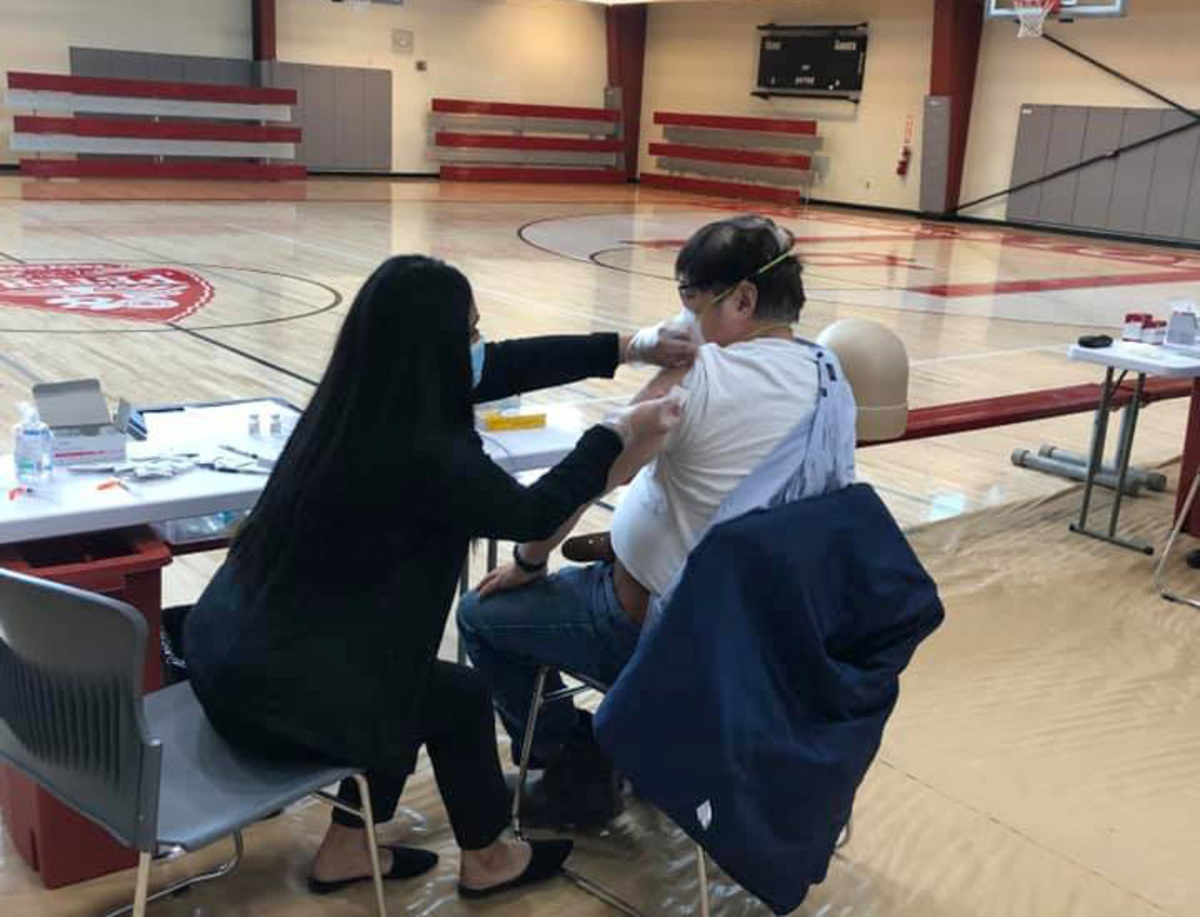 The pharmacy was fortunate to get a contract to administer the vaccine, and Lavella and the McRales team quickly pivoted to set up a cost-effective registration platform to run vaccination clinics.
"Hilltop asked if we could help set up a scheduling and intake system for a clinic of about 200 COVID vaccine recipients – in less than 4 days," said Amy McCarthy Morales. "We succeeded, and the numbers quickly morphed into several thousand over these past few months.
"Joe Morales is our strategy guru, and he developed a scalable intake system that's straightforward and easy to use," said Morales. "The system was such a hit that we were asked to build similar systems for several other small pharmacies in the area. We are a small mom-and-pop company, and GOGO has really allowed us to connect with businesses we otherwise may not have been able to reach and has broadened our footprint in Southwestern Pennsylvania."
"[The McRales team] has been incredible," said Lavella. "They did such a good job we hired them full time."
What started out as the Hilltop Pharmacy's "First Responders Clinic" for a couple hundred of the City of Pittsburgh's EMTs and firefighters, burgeoned into thousands of people.
The McRales team continues to find more sophisticated ways to handle the volume and number of people registering for the clinics, including creating a texting system as an additional method of outreach.
"I couldn't have asked for more out of the program," said Lavella. "McRales stepped up way more than expected and had the ability to adjust to clinic settings...we're going to vaccinate about 3,000 people this weekend thanks to the program they set up. I wouldn't have been able to function or conduct my business properly if it wasn't for their help."
"With help through the GOGO Program, the Hilltop Pharmacy has been able to organize large vaccination events for the past few months," said Gordon Hall, Hilltop Alliance's Allentown business district manager.
"The technical assistance that they received from GOGO may have literally saved lives."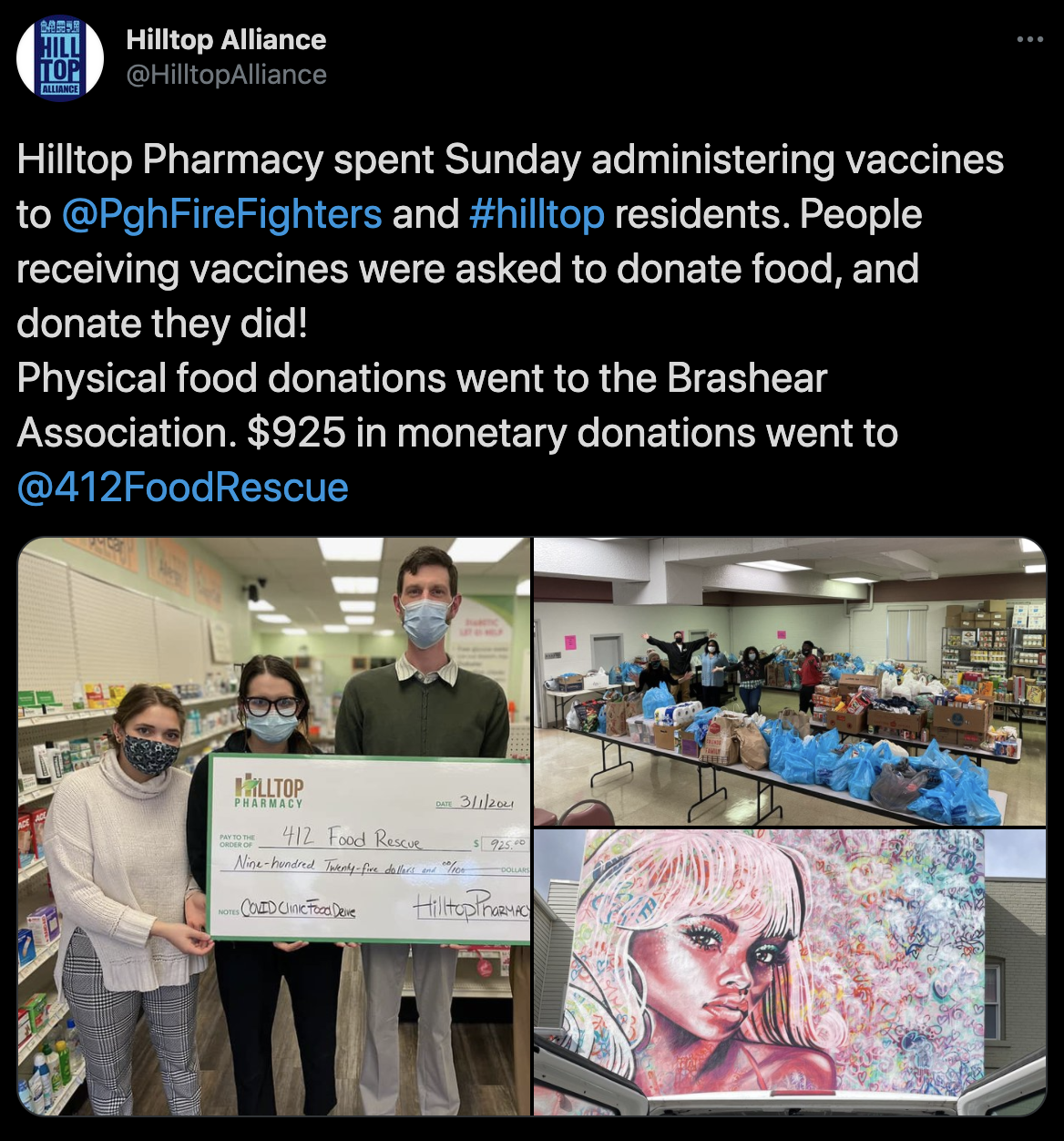 "We are truly thankful to have this opportunity to help our community and support our vaccinators who are working so hard to navigate a difficult situation," said Morales. "We have been behind the scenes organizing the workflow and managing data for successful 1,500-person clinics, and also for the unfortunate last-minute, supply-chain-breakdown mass postponements. This is a fluid situation—really one the world was ill prepared for—but we enjoy working hard to meet the challenges. We are now working on building a system that can handle even larger capacity, and Hilltop has been amazing in helping us with that process. We are also looking at ways to reach underserved communities more effectively."
The pharmacy's vaccination efforts are well underway at this point, hosting clinics throughout the City, and managing a waiting list of 6,000+ people that continues to grow. Lavella hired an additional full-time staff member to coordinate volunteers and answer the phone.
What's next for Hilltop Pharmacy?
The pharmacy is still planning to launch an online store as the clinics settle down. It's up to 600 likes and 13,000 views per post on Facebook, and is looking to further engage and gain traction on social media. Now that it's had contact with thousands of new people, the hope is to run campaigns to further expand the business.
"The GOGO Program and the Hilltop Pharmacy partnership is a case study for the importance and impact a family-owned and operated pharmacy can make in a community. The owners are the pharmacists you see every day. They and the staff know all their patients' names, they take the time to talk through alternative treatment options and in the past couple months, they have worked closely with us to get COVID-19 vaccines to the Hilltop's most vulnerable residents," said Hall.