Back to News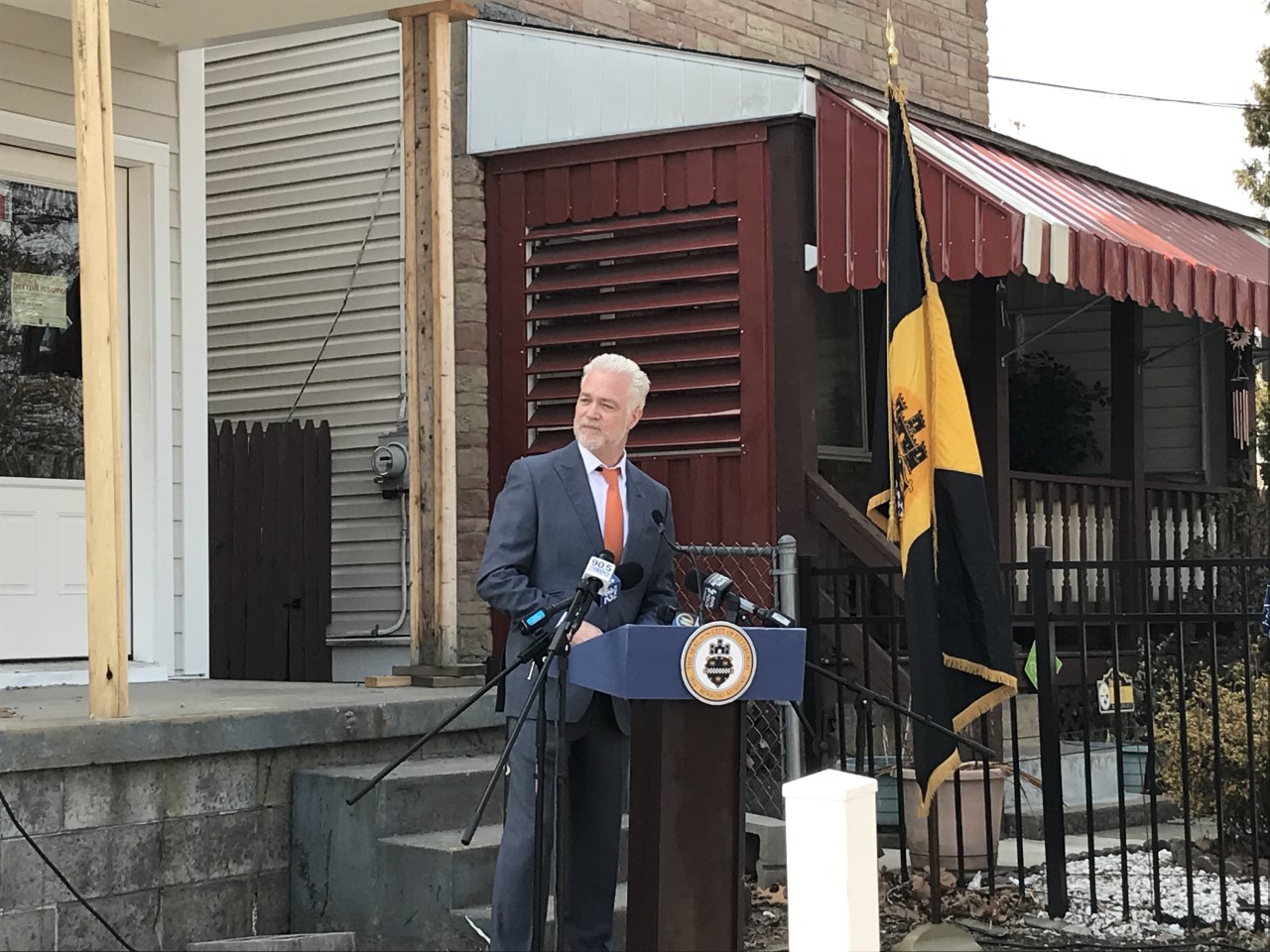 Mayor Peduto and URA Launch Affordable Home Ownership and Neighborhood Blight-Fighting Initiative
March 10, 2021
PITTSBURGH, PA (March 10, 2021) Mayor William Peduto and the Urban Redevelopment Authority of Pittsburgh today announced the launch of OwnPGH, a bond-funded single-family home acquisition and rehab program, and provided updates on the Pittsburgh Land Bank and other tools that will support affordable home ownership and neighborhood blight-fighting tools citywide.
The centerpiece of OwnPGH is a $22 million bond issuance to finance a fund that will lower barriers to the acquisition of single-family homes throughout the City of Pittsburgh. The URA also plans a separate fund to help homebuyers cover rehabilitation costs.
At a press conference in Larimer, Mayor Peduto, Councilman Rev. Ricky Burgess, URA Executive Director Greg Flisram and Deputy Executive Director Diamonte Walker also announced organizational changes to improve the land acquisition efforts of the Pittsburgh Land Bank and a new initiative by the City Department of Finance to ease the acquisition of side yards.
The press conference was held outside at a newly constructed affordable home on Mayflower Street by the URA's Pittsburgh Housing Development Corporation (PHDC). It is near to five other affordable new construction units by the PHDC on the street, as well as up to three more being built next year on nearby Carver Street.
"Cumulatively these efforts of OwnPGH will not only get vacant homes and lots back onto tax rolls, but improve neighborhood quality of life and help Pittsburghers accomplish the dream of home ownership," Mayor Peduto said.