Back to News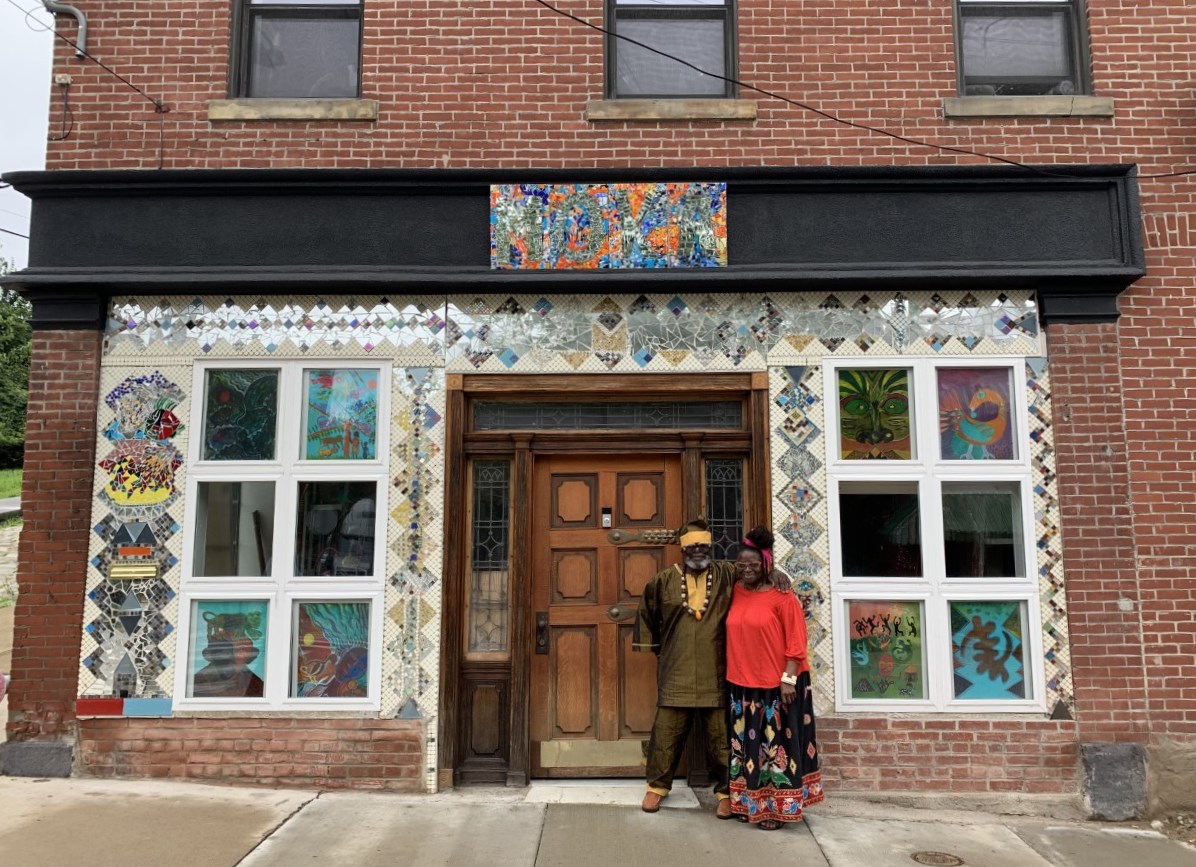 Mosaic Dream on Centre
August 1, 2019
MOKA Art Gallery in the Hill District utilized the URA's Streetface Renovation Program to renovate its facade on Centre Ave. The $27,650 URA grant was put towards a new sign board, mosaic tiling which was created by the owners, new facade windows, brick pointing, addition of entry with sidelights and transom, and other repairs needed.
With an art studio on the ground floor, teaching space and space for artists in residency, MOKA is a cultural home to meet, reflect, learn, create...a place to dream! Owners of the studio are Errol "Mobutu" (Mo) Reynolds and Charlotte Ka.
Stop by and check out MOKA at 2297 Centre Avenue, Pittsburgh, PA 15219.
Before and After