Back to News
MWBE News and Events for February 2020
February 2020
Registration is now open
GET READY, GET SET…GO!
19th Annual MWDBE Governmental Committee Business Conference
Thursday, March 5, 2020
7:30 a.m. – 2:00 p.m. ET
Rivers Casino
More Business Building Opportunities
Tuesday, February 11, 2020 – The Small Business Administration (SBA) is offering a free webinar on understanding the federal proposal process. The webinar will take place from 11 a.m. – 12 p.m. ET.

Free Registration


Thursday, March 12, 2020 – The City of Pittsburgh is sponsoring "Preparation for Prosperity," a free women business enterprise (WBE) event, that will be held from 8:00 a.m. – 1:30 p.m. ET.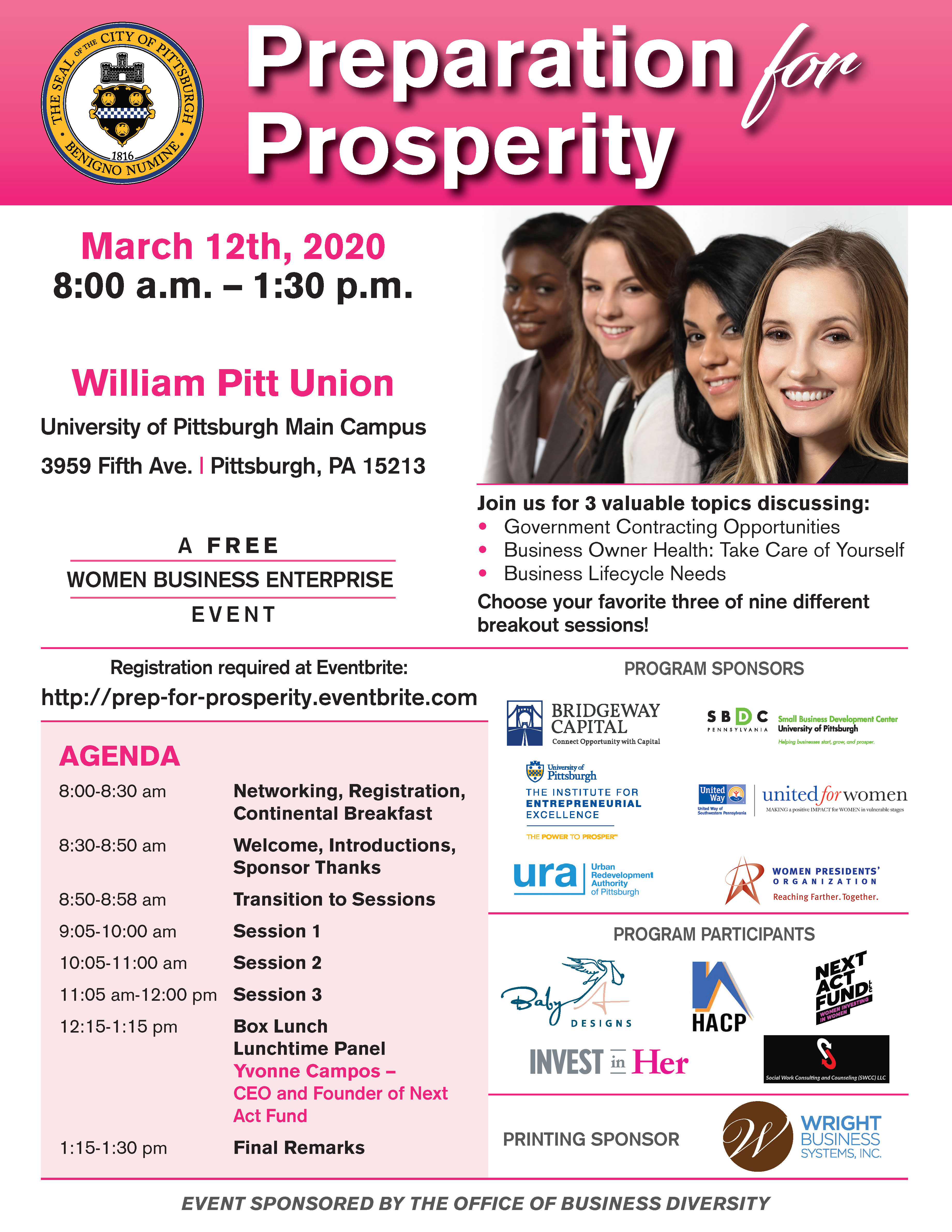 Thursday, March 26, 2020 – UPMC is offering two informational sessions on how to "Become an Approved UPMC Diverse Supplier of Goods & Services." The first session will be held from 8 – 11 a.m. ET and the second session will be held from 1 – 4:30 p.m. ET. The seminar fee is $25.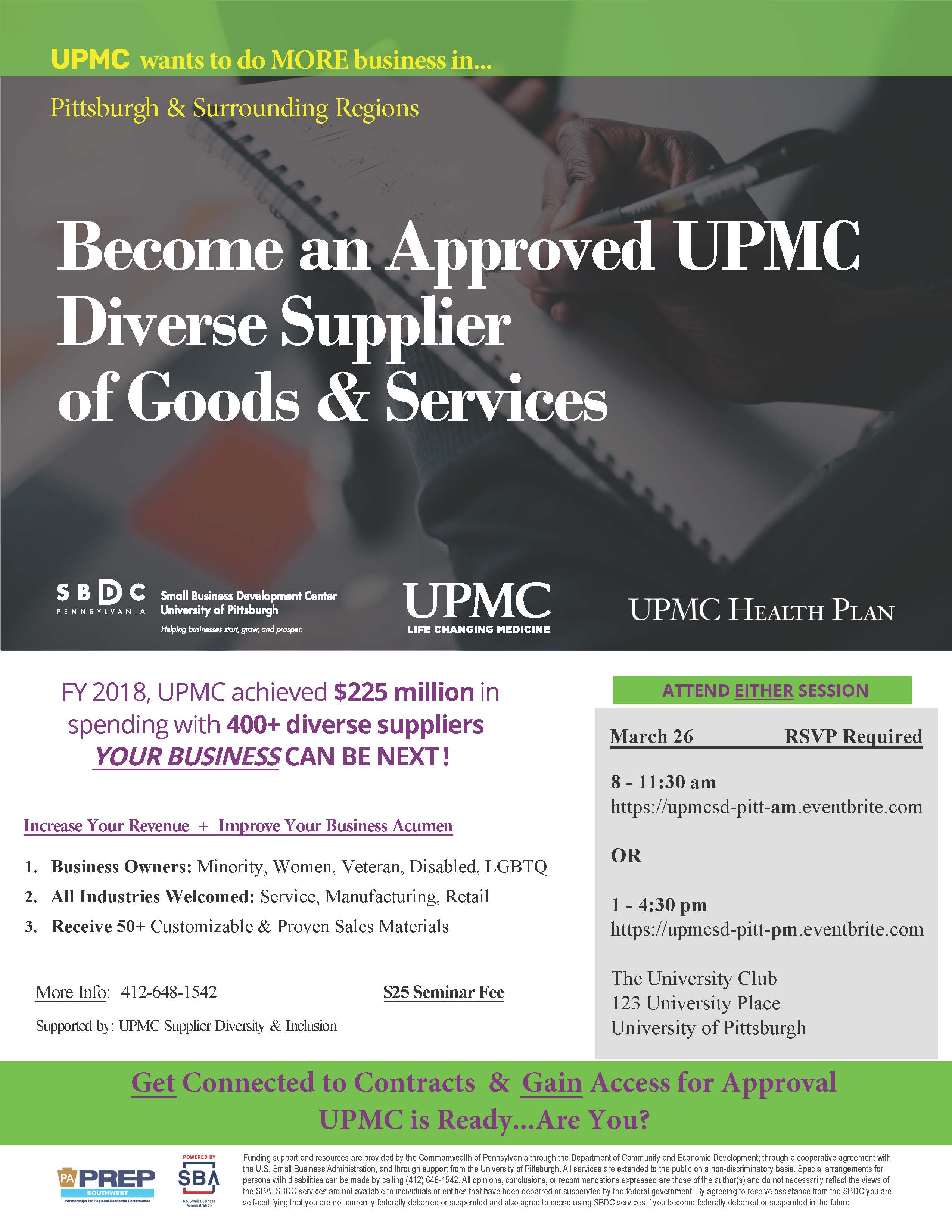 Out and About
Tuesday, February 4, 2020 - Lisa Moses and Paul Martinchich provided attendees of the Southwestern Pennsylvania Engineering Outreach (SPEO) event with an overview of upcoming engineering related opportunities with the URA.