Back to News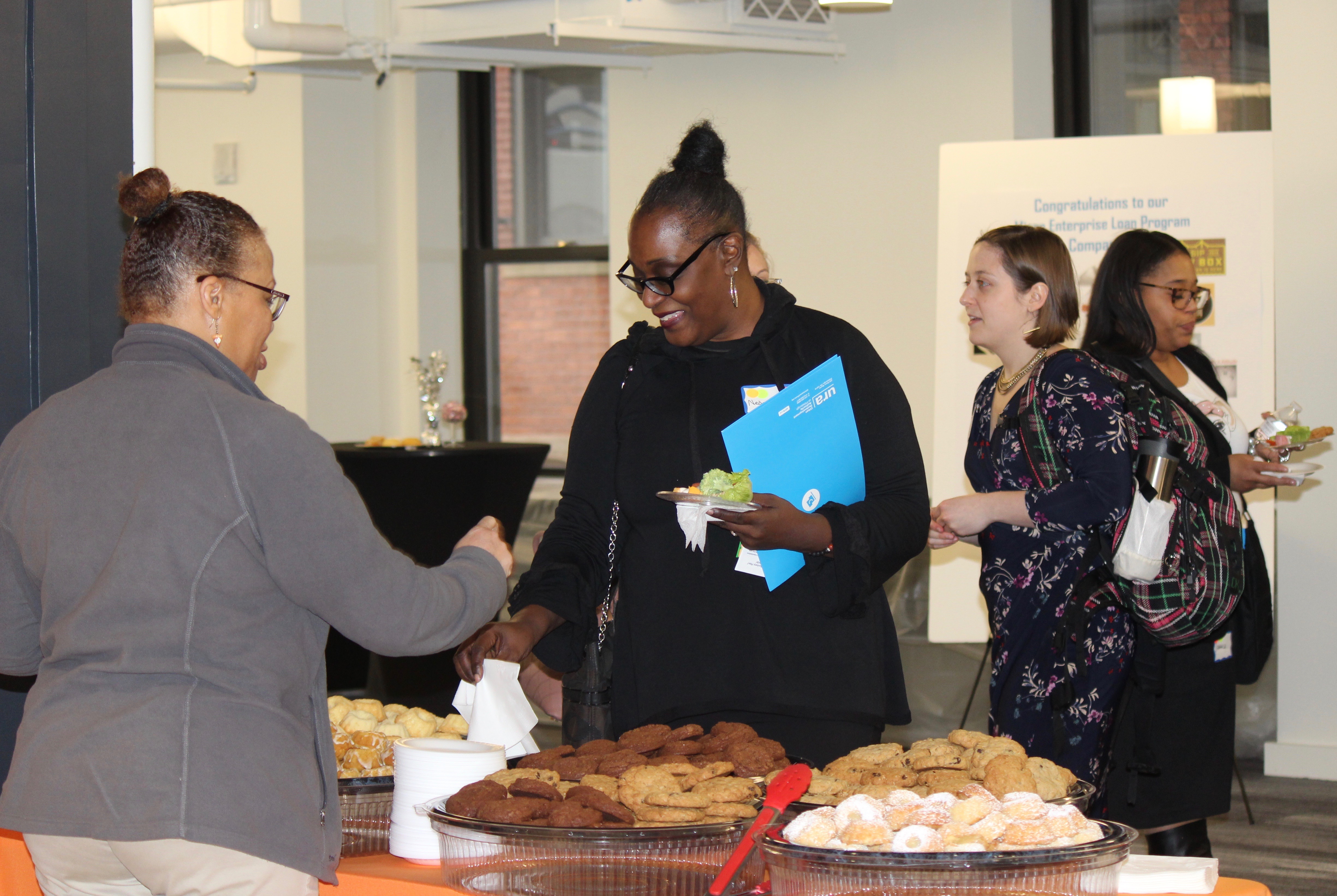 MWBE News & Events: March 2019
March 2019
MANDATORY Pre-bid Meeting – 412 Boulevard of the Allies
The URA is seeking qualified contractors for two floors of interior office build-out at 412 (formerly 420) Boulevard of the Allies, and all work incidental thereto. All contractors who wish to submit a bid must attend this mandatory pre-bid meeting at 412 Boulevard of the Allies on March 12, 2019 at 11 a.m. Strada Architects will provide a brief summary of the work, answer questions, and lead a tour of the 8th and 9th floors. See flyer for details.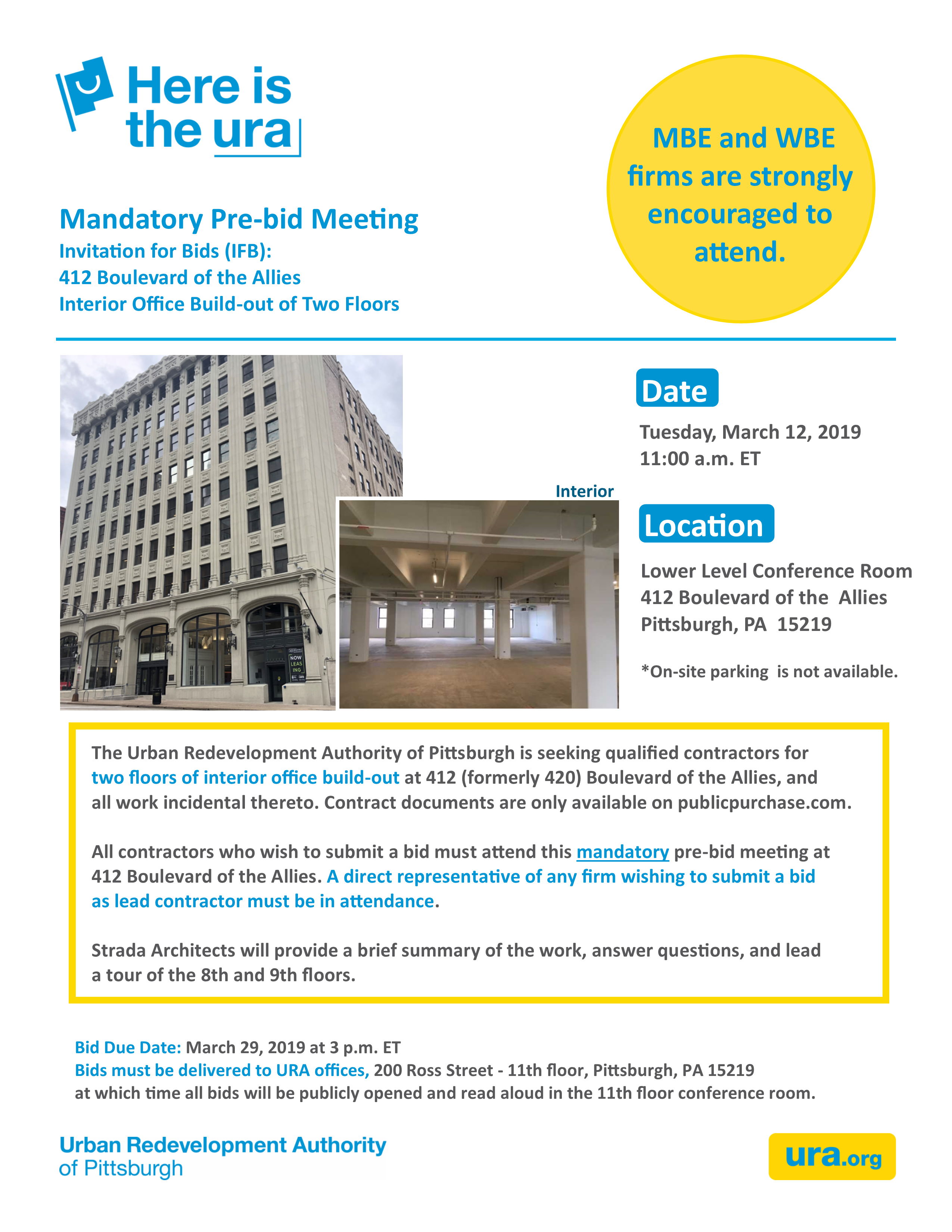 New Business Resource
The Pittsburgh Black Business Directory Cocoapreneur is now live. To search for a business or, to register your business log-on to cocoapreneur.com.
Other Notable MWBE Events
Upcoming Networking Events
March 7, 2019 - MWDBE Governmental Committee 2019 Conference (Registration Required)
March 14, 2019 - The City of Pittsburgh E.O.R.C. Presents: Women Business Enterprise (WBE): Building Beyond the Walls (Registration Required)

March 2019 Training Opportunities
MWBE Out and About
March 7, 2019 – Diamonte Walker, Lisa Moses and Emily Pontarelli will be at the MWDBE Governmental Committee 2019 Conference (Rivers Casino)


March 14, 2019 – Lisa Moses and Emily Pontarelli will be at The City of Pittsburgh E.O.R.C. Presents: Women Business Enterprise (WBE): Building Beyond the Walls (University of Pittsburgh, O'Hara Student Center)


March 21, 2019 – Lisa Moses will be at the Small Business Resource Fair (Carnegie Library of Pittsburgh, Squirrel Hill Branch)