Back to News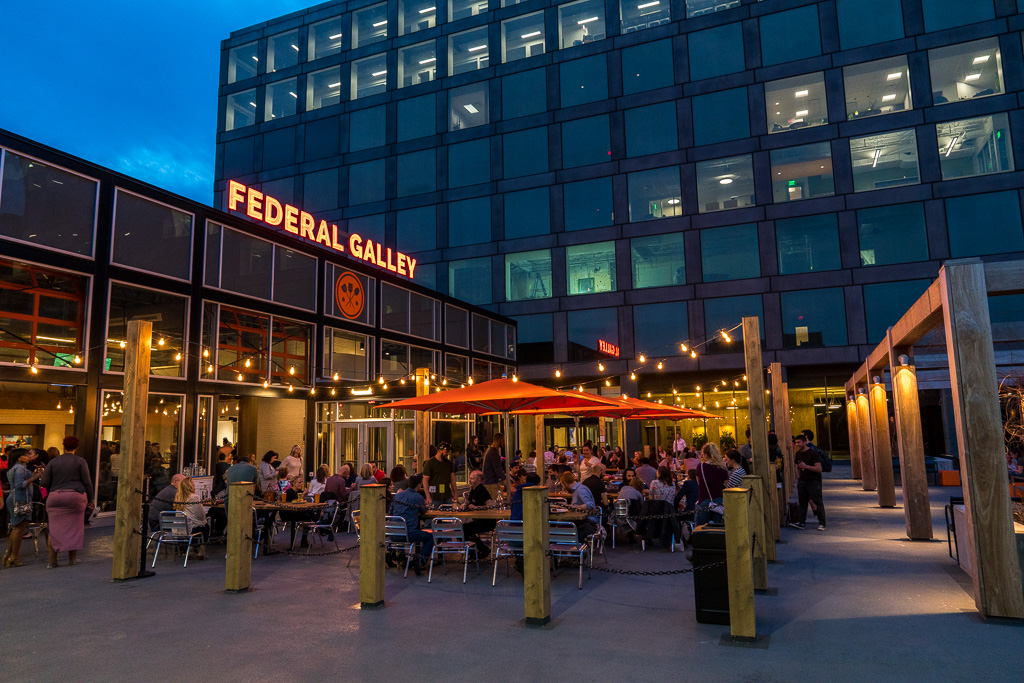 Order's Up! on the North Side
May 2018 Newsletter
Chances are, if you're a fan of Smallman Galley in the Strip District you've heard of the recent opening of a second food hall – Federal Galley at Nova Place on the North Side. Galley Group co-founders Ben Mantica and Tyler Benson took on the 5,500 square-foot space, including a full bar and outdoor patio.
Sharing the same innovative concept as Smallman Galley, Federal Galley allows aspiring restaurateurs to showcase their capabilities and launch their businesses at low-risk. There are currently four chefs in the 250-seat space, providing multiple food and beverage options for patrons.
The URA provided a $125,000 Pittsburgh Business Growth Fund (PBGF) loan to Federal Galley for working capital.
"The PBGF loan was an important piece of our capital raise for this project," Benson said. "Federal Galley has since created over 40 new jobs, and if our chefs go on to start their own brick-and-mortar establishments, the follow-on effects of this project will be even larger. The URA has demonstrated time and time again their deep commitment to community development and economic growth."
Rochelle Lilien, URA senior business development specialist, worked with Mantica and Benson on the project.
"After seeing the success of Tyler's and Ben's first project, Smallman Galley, I was so excited they were bringing that spark to the North Side," said Lilien.
"Rochelle was communicative, enthusiastic, and overall easy to work with on this deal," said Benson.
Since expanding operations to the North Side, the Galley Group organization has doubled in size, providing more opportunity and support for the chef-operators, and been able to market to a new audience. Between the two locations, the Group has helped launch 12 new restaurant concepts in Pittsburgh.
"The URA has been overwhelmingly supportive of our mission and our community efforts. We truly hope to continue our partnership with this team for years to come," said Benson.
Federal Galley is located at 200 Children's Way, Pittsburgh, PA 15212.
Read the recent buzz around Federal Galley here, here, here and here.
Learn more about URA loan programs for businesses and entrepreneurs.