Back to News
Out and About in February 2019
March 1, 2019
February 1: Tom Link, director of URA's Center for Innovation and Entrepreneurship hosted Representative Matthew Bradford on a visit to Pittsburgh. The group visited URA business expansion clients, including Astrobotic Technology, Tech Forge and Wigle Whiskey.
Tom Link, Astrobotic's John Thornton, CEO, and Dan Hendrickson, VP of Business Development, and Representative Matthew Bradford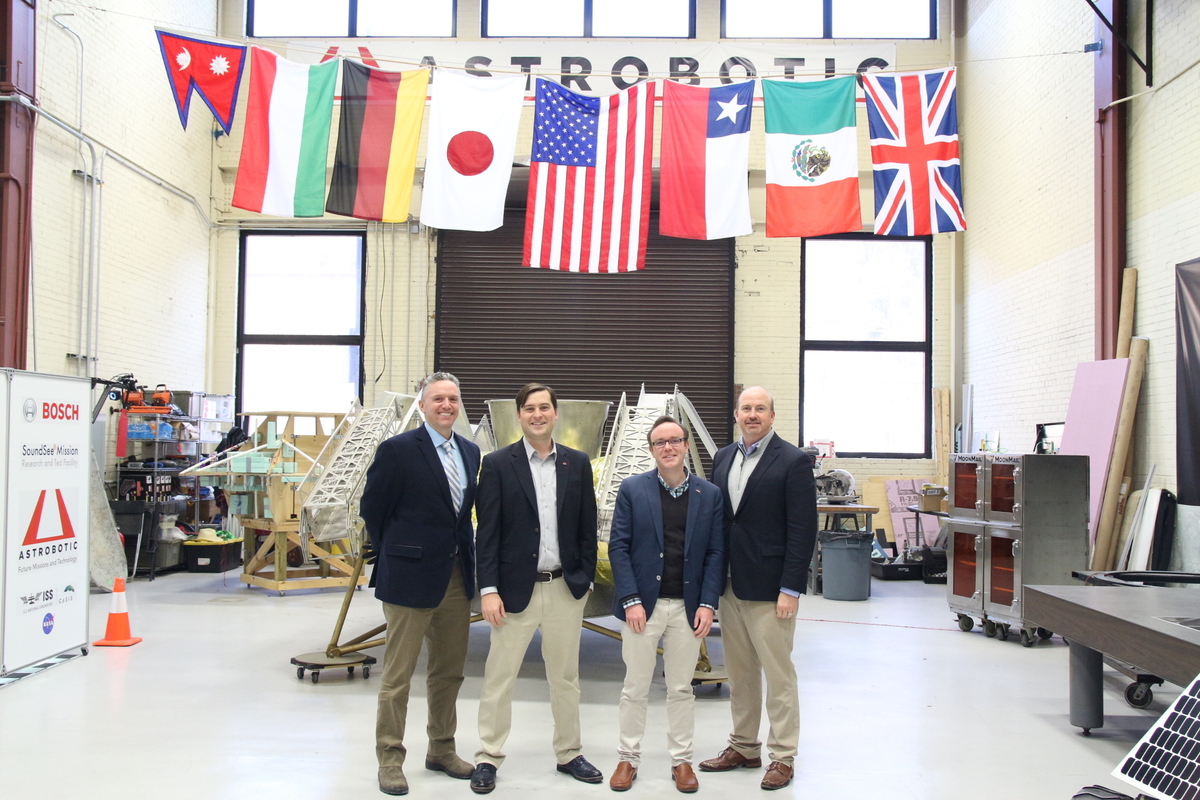 February 4: URA Development Manager Collette O'Leary was in Larimer to work with Habitat for Humanity and the Larimer Consensus Group on a Strategic Plan for funds that Habitat for Humanity will provide to the Larimer Community. Habitat will focus on new construction of owner-occupied, for-sale housing and rehabilitations in the neighborhood.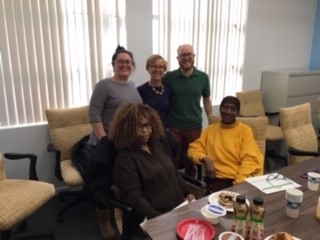 February 5: Lisa Moses, Emily Mitchell and Collette O'Leary attended Rev. Burgess' community meeting in Larimer.
Larimer Community Meeting on February 5, 2019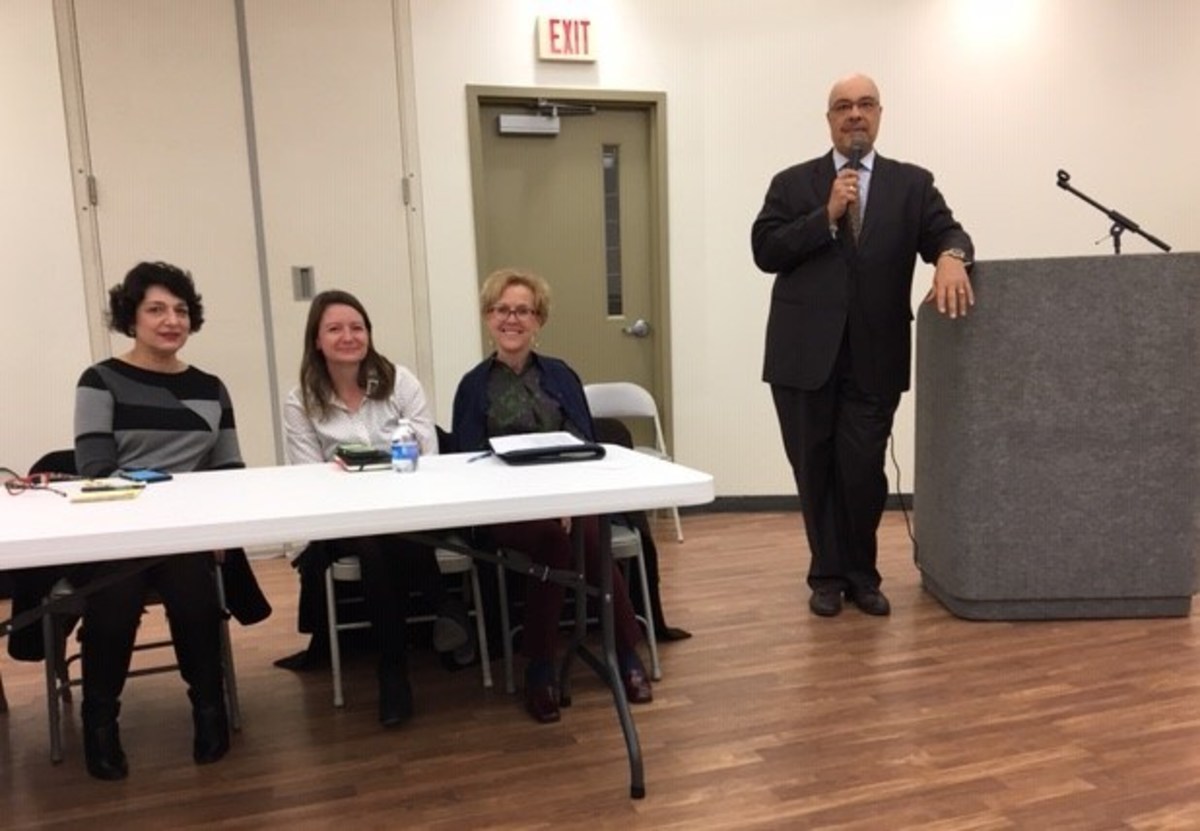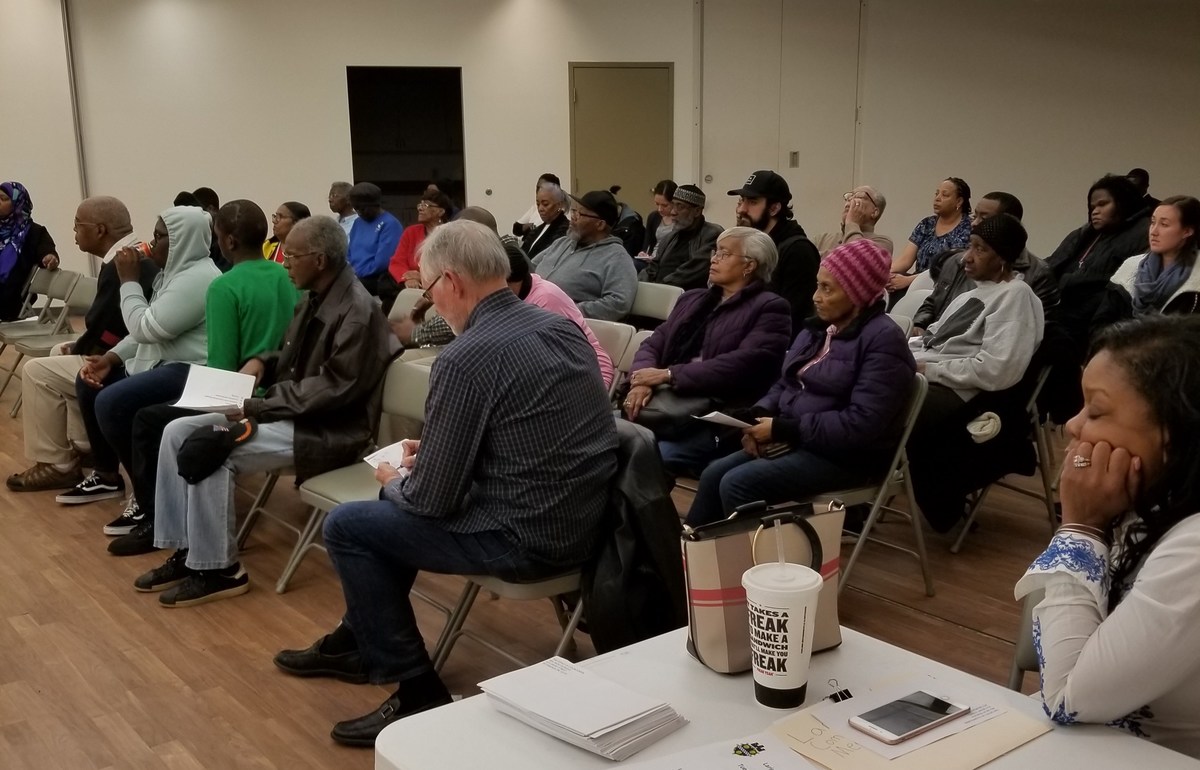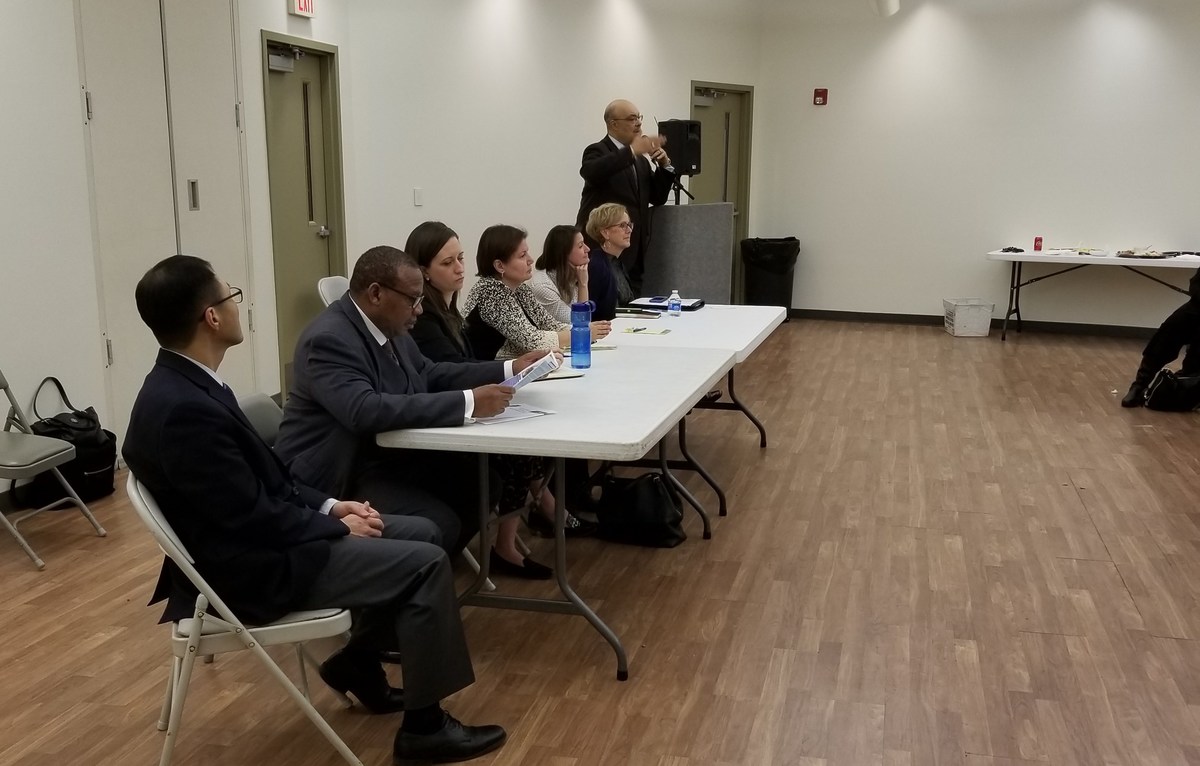 February 6: URA and DOMI collaborated on the final Smallman Street design workshop incorporating community feedback from the previous two workshops into the final design, which includes public space improvements and a safer roadway.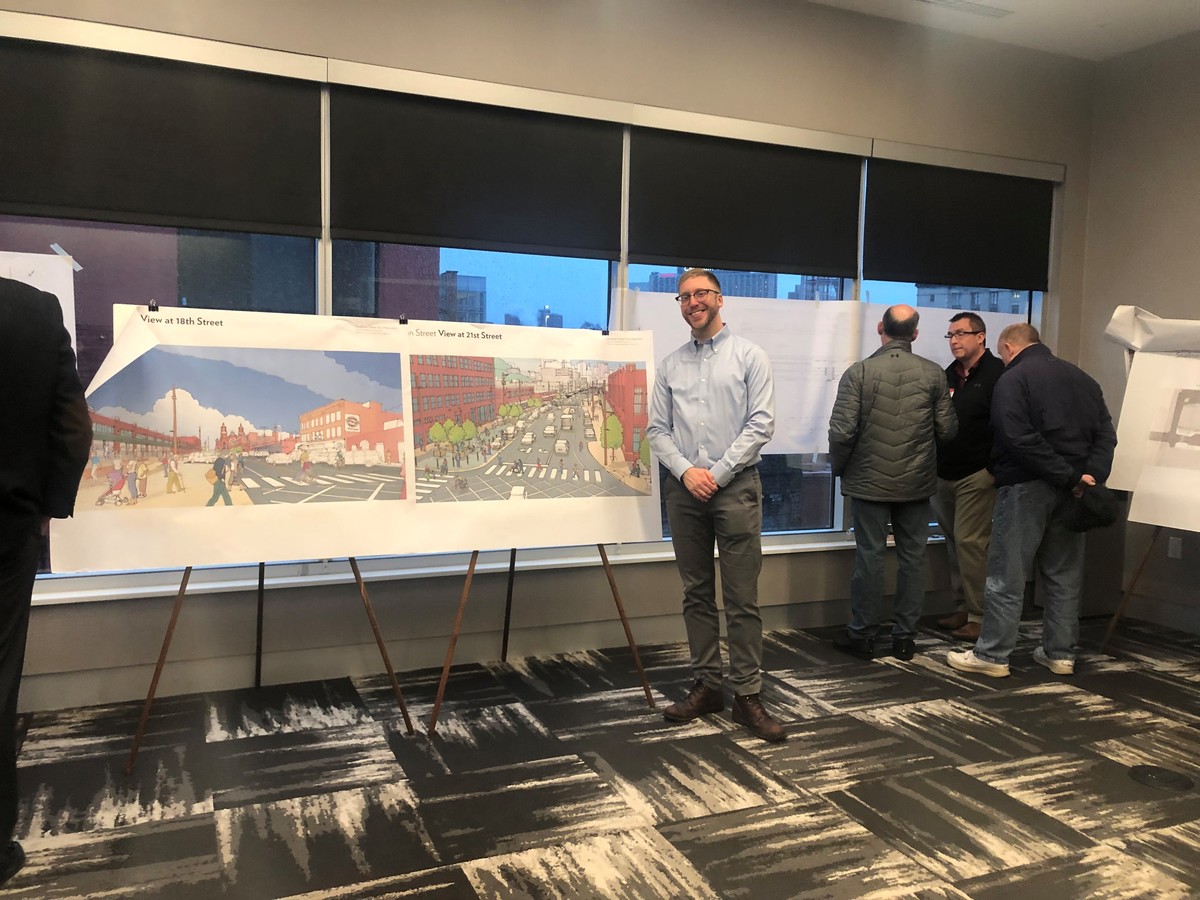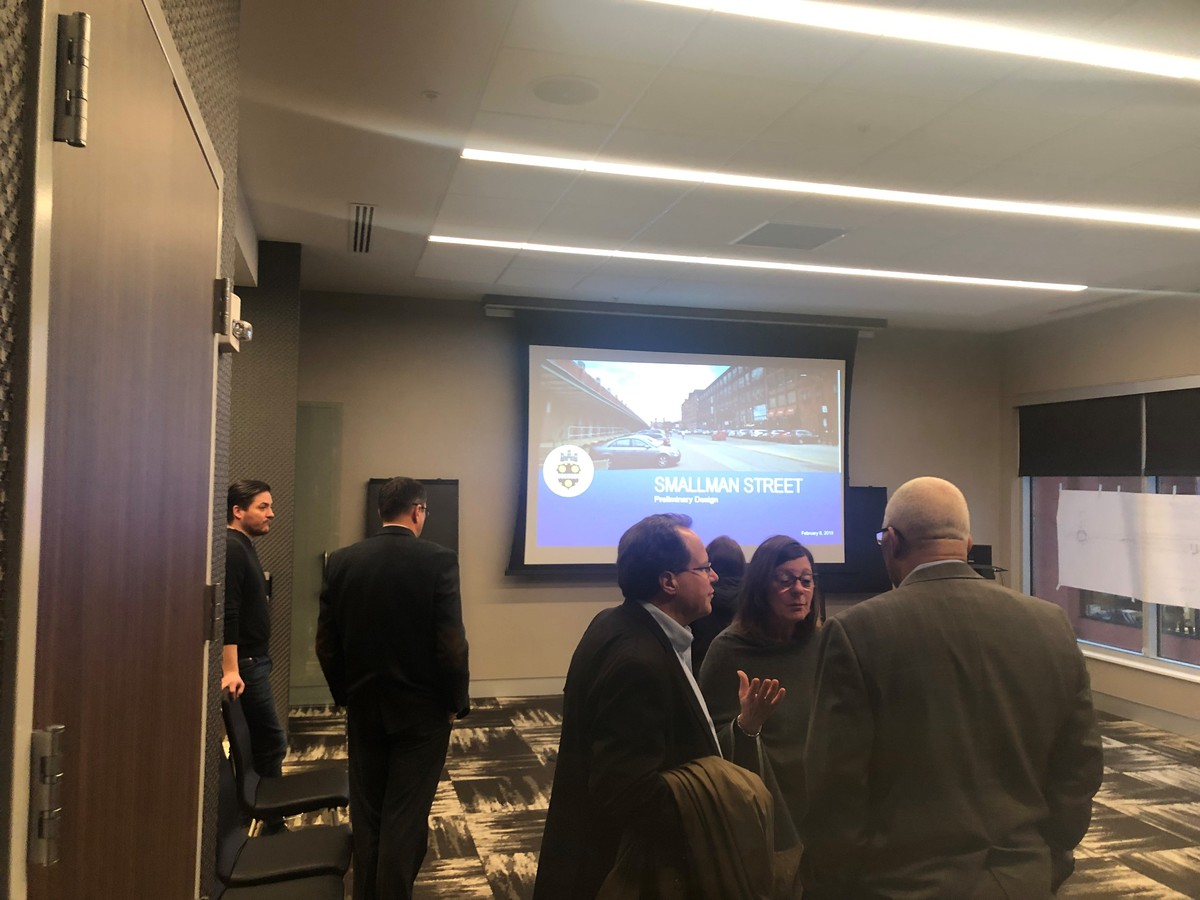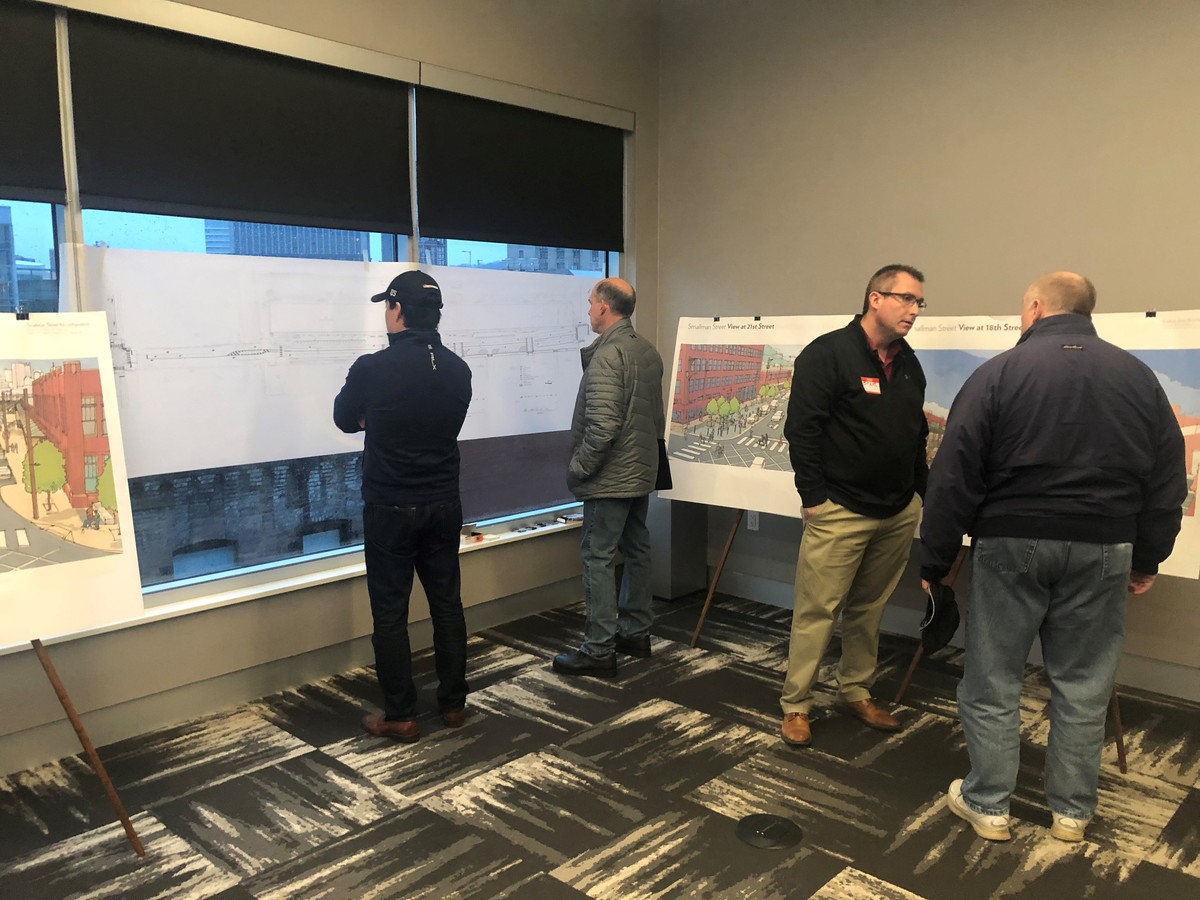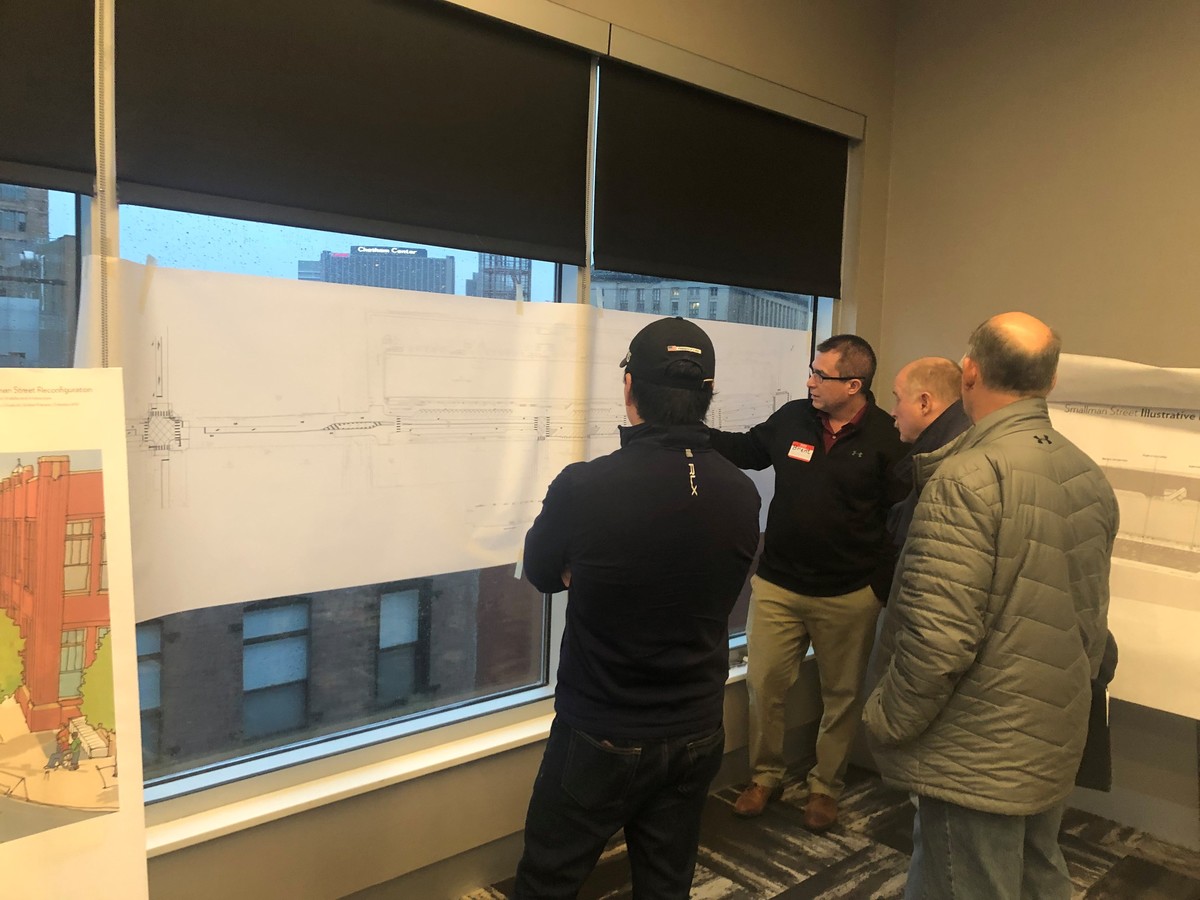 February 7: URA's Julie Edwards, Emily Pontarelli and Laya Mathews attended Rev. Burgess' community meeting in Homewood.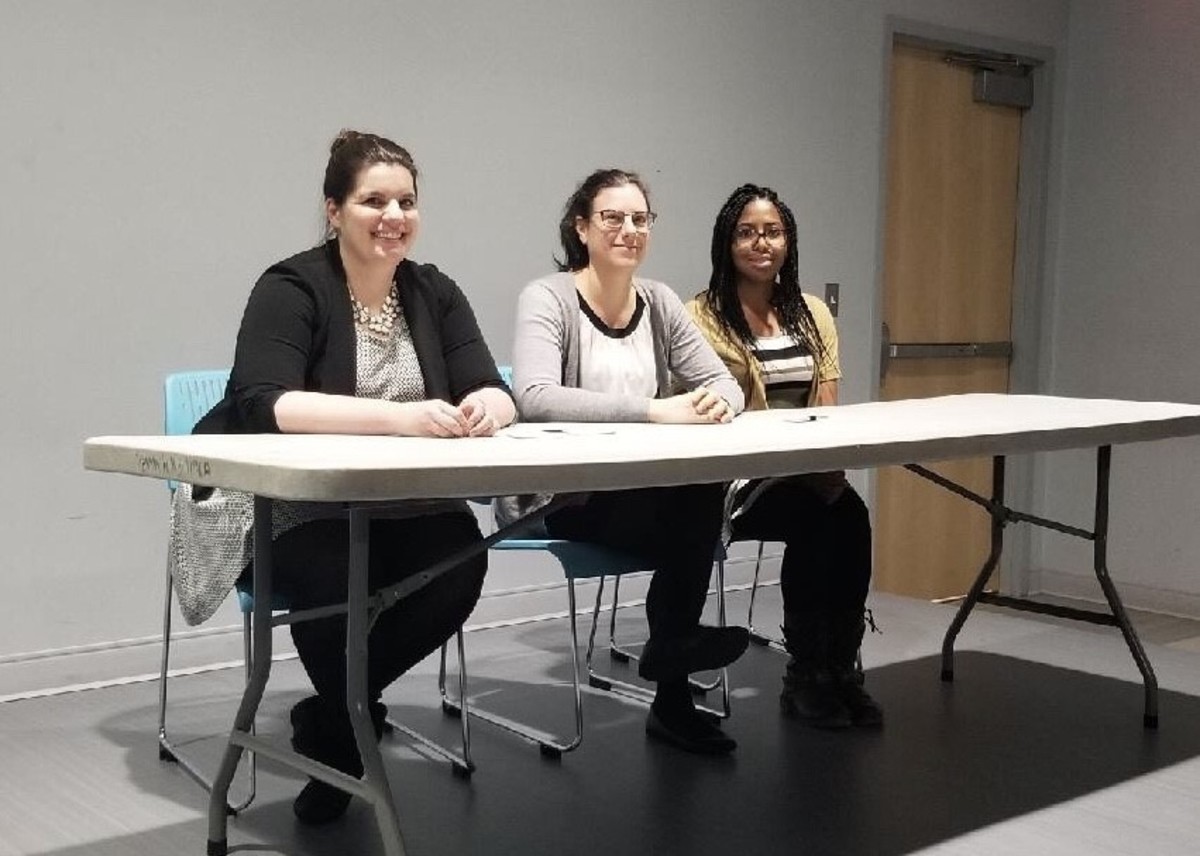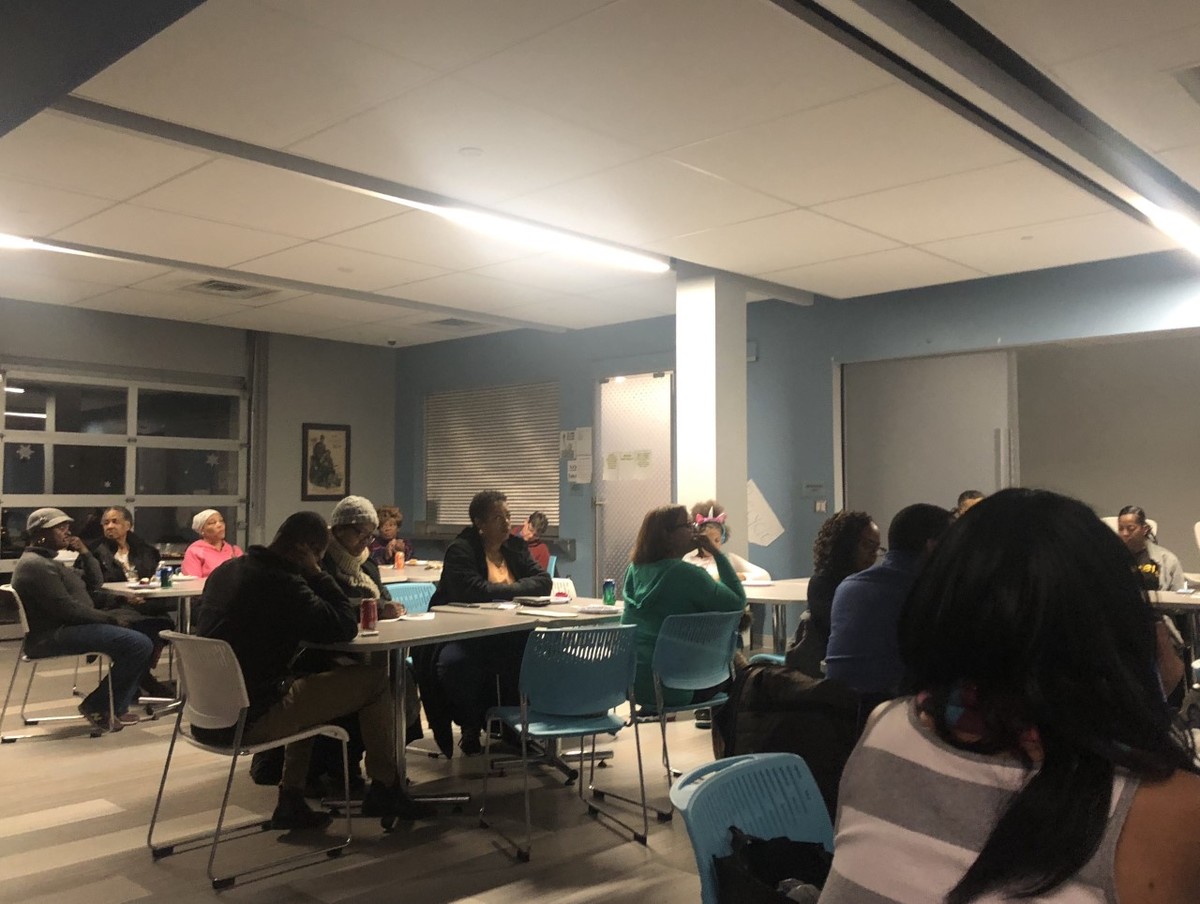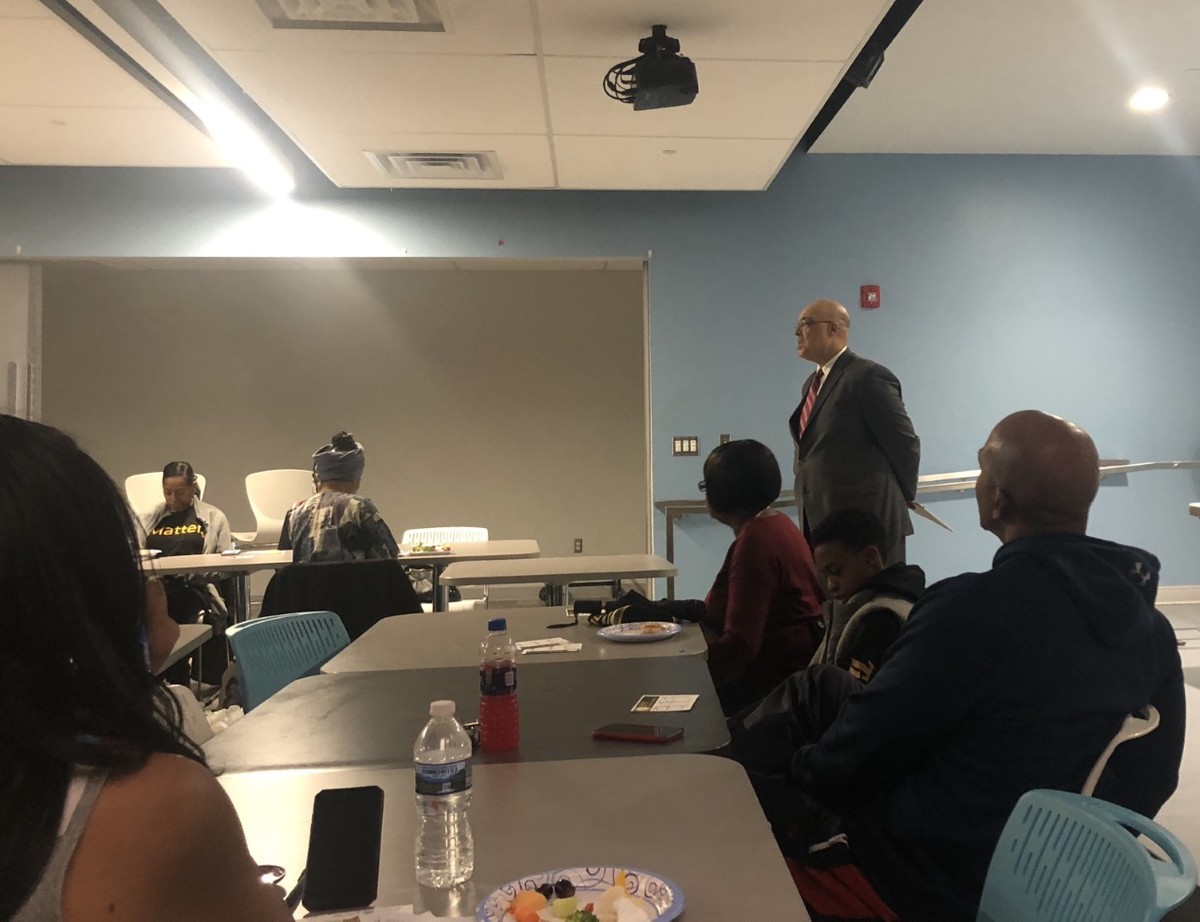 February 12 - 28: The Housing Opportunity Fund Department hosted Community Feedback Meetings throughout the City of Pittsburgh.
Pictured below is a packed house of around 50 people at Grace Memorial Presbyterian for the meeting on February 26. Those in attendance included HOF Advisory Board Members Derrick Tillman, Mark Masterson, and Kyle Chintalapalli; Councilman Daniel LaVelle; and Council District 10 Council Representative DeWitt Walton.
Also pictured are photos from the Homewood Meeting on February 14.

Activities during these community meetings included an interactive survey, a Map and Allocation Plan activity, and "Ask the Advisory Board" group discussions.
More meetings will be announced for March.
HOF Community Feedback Meetings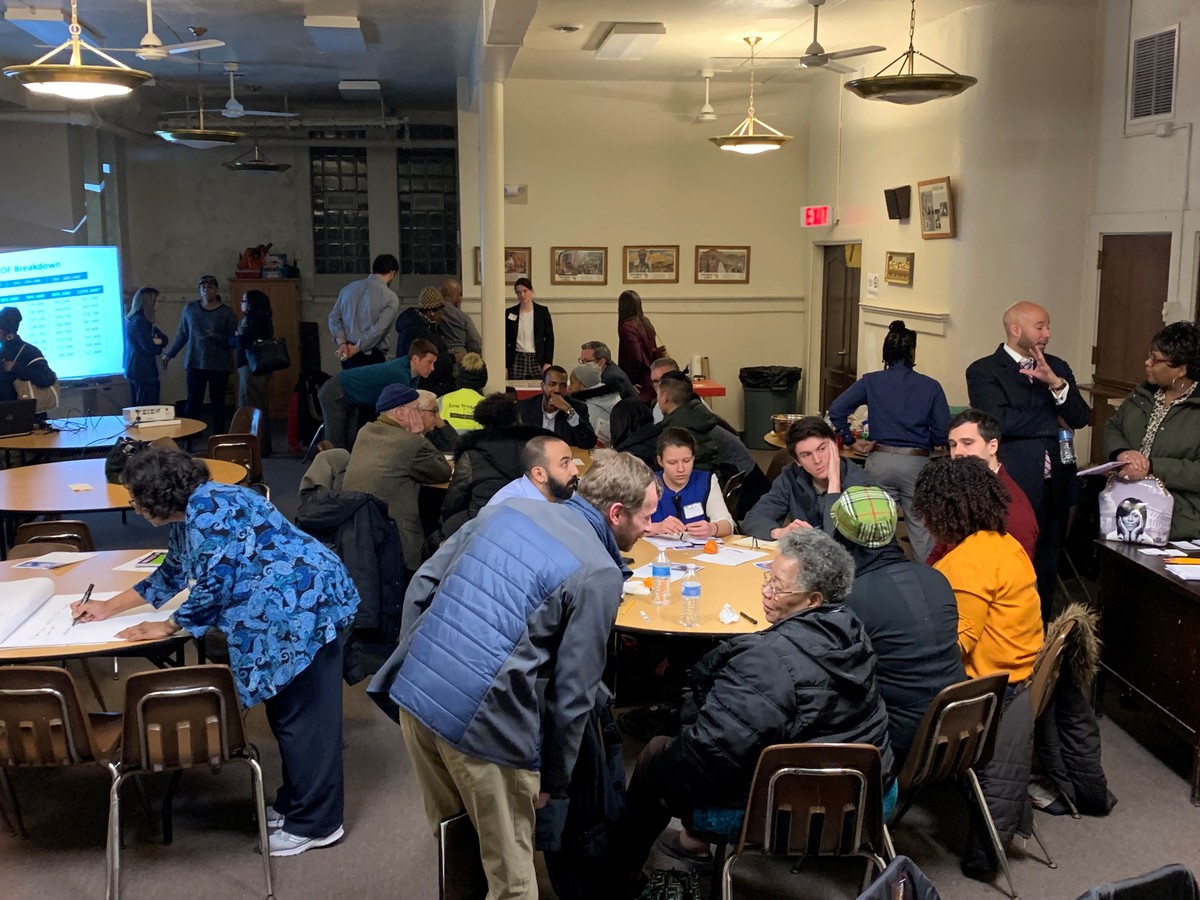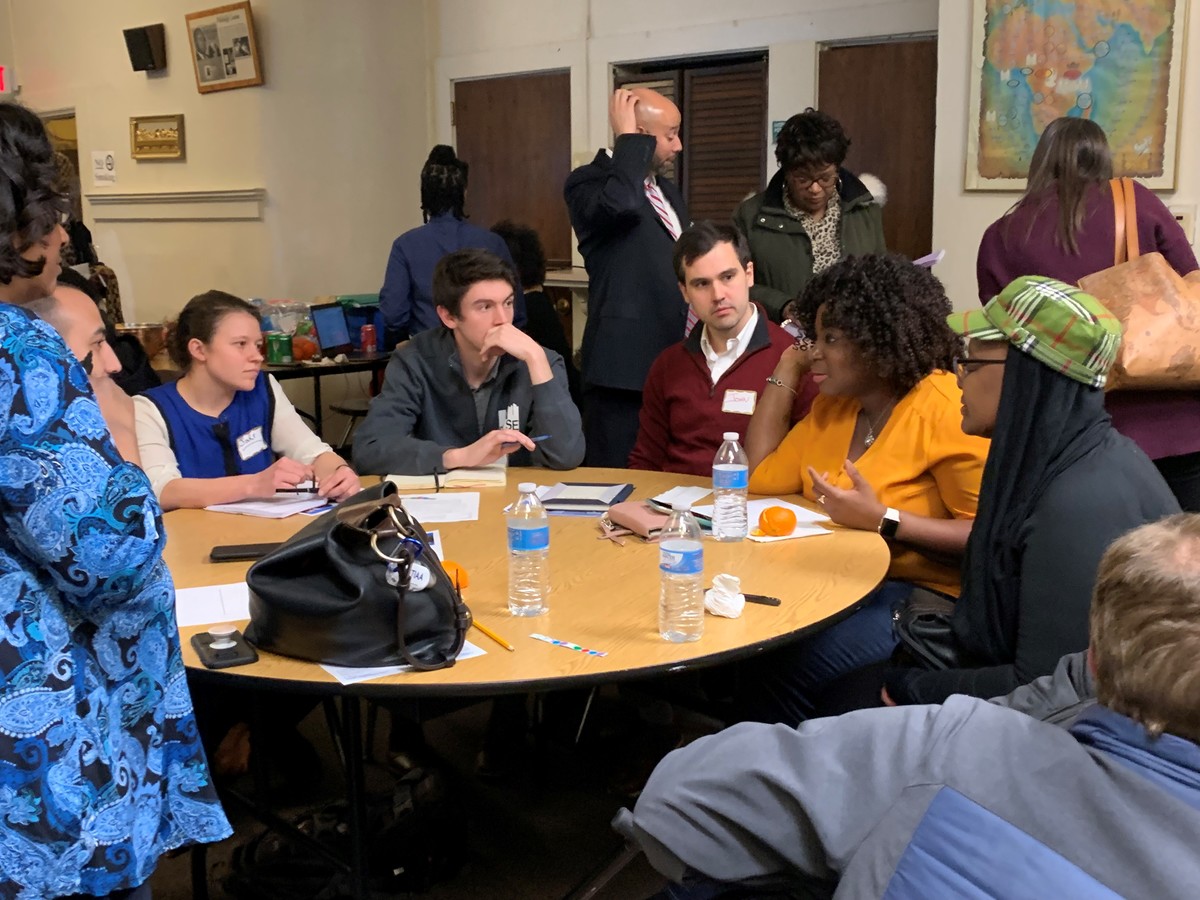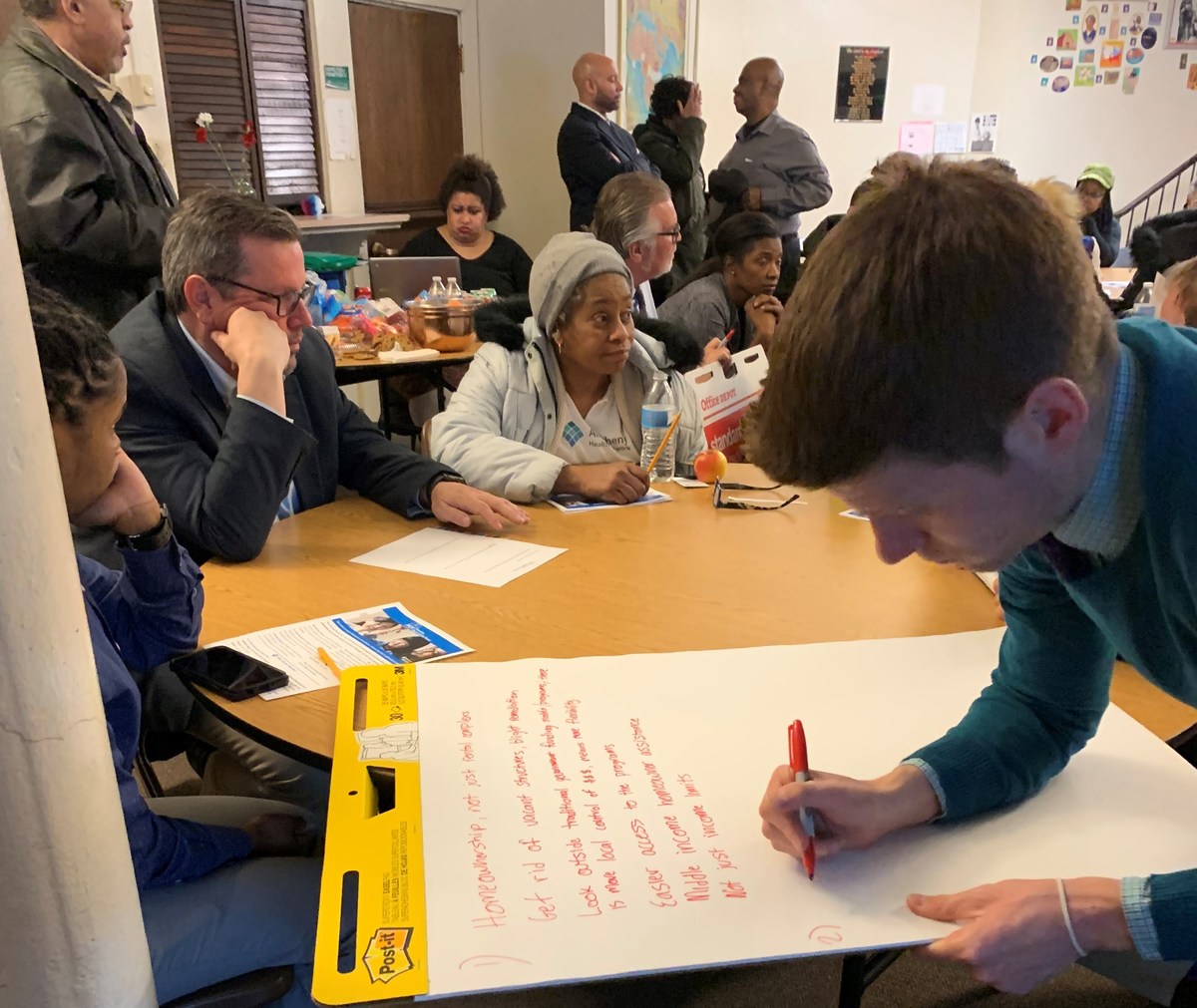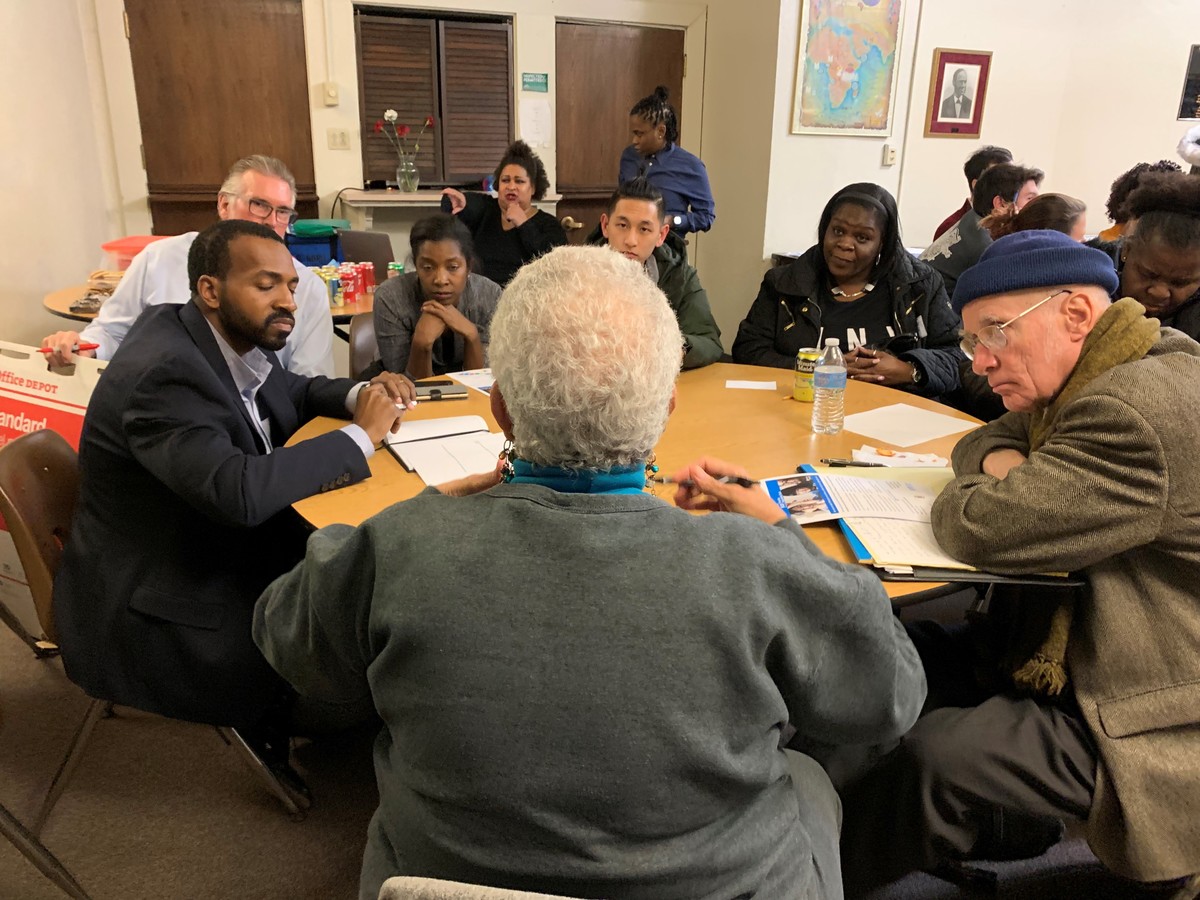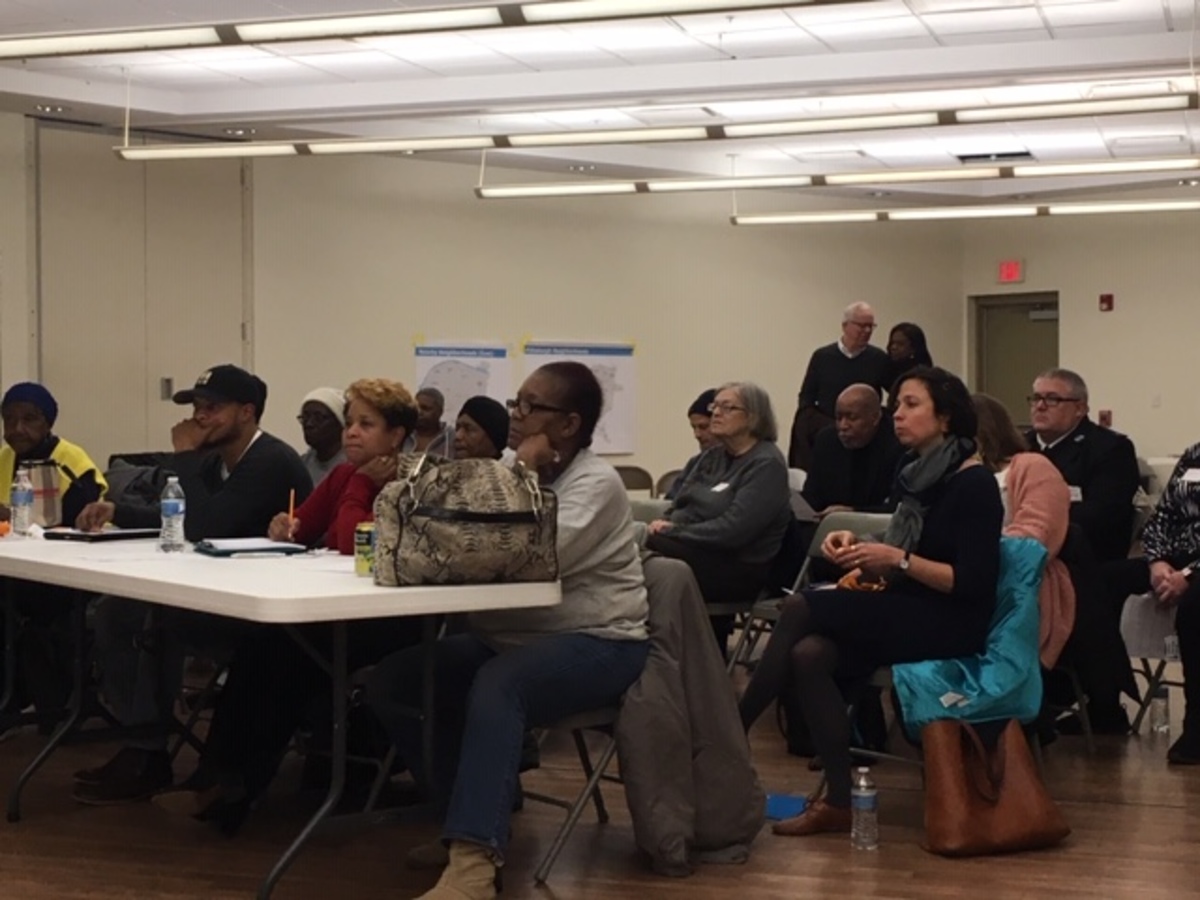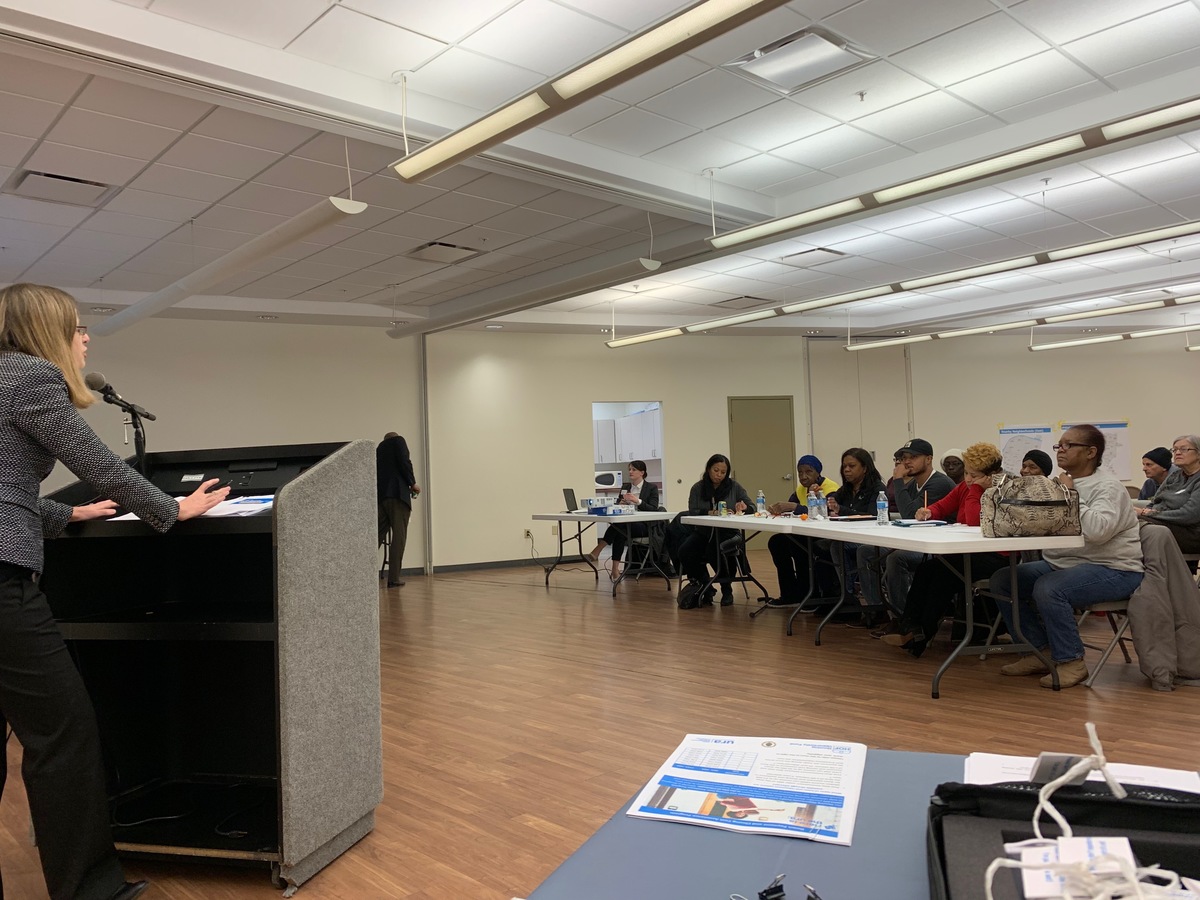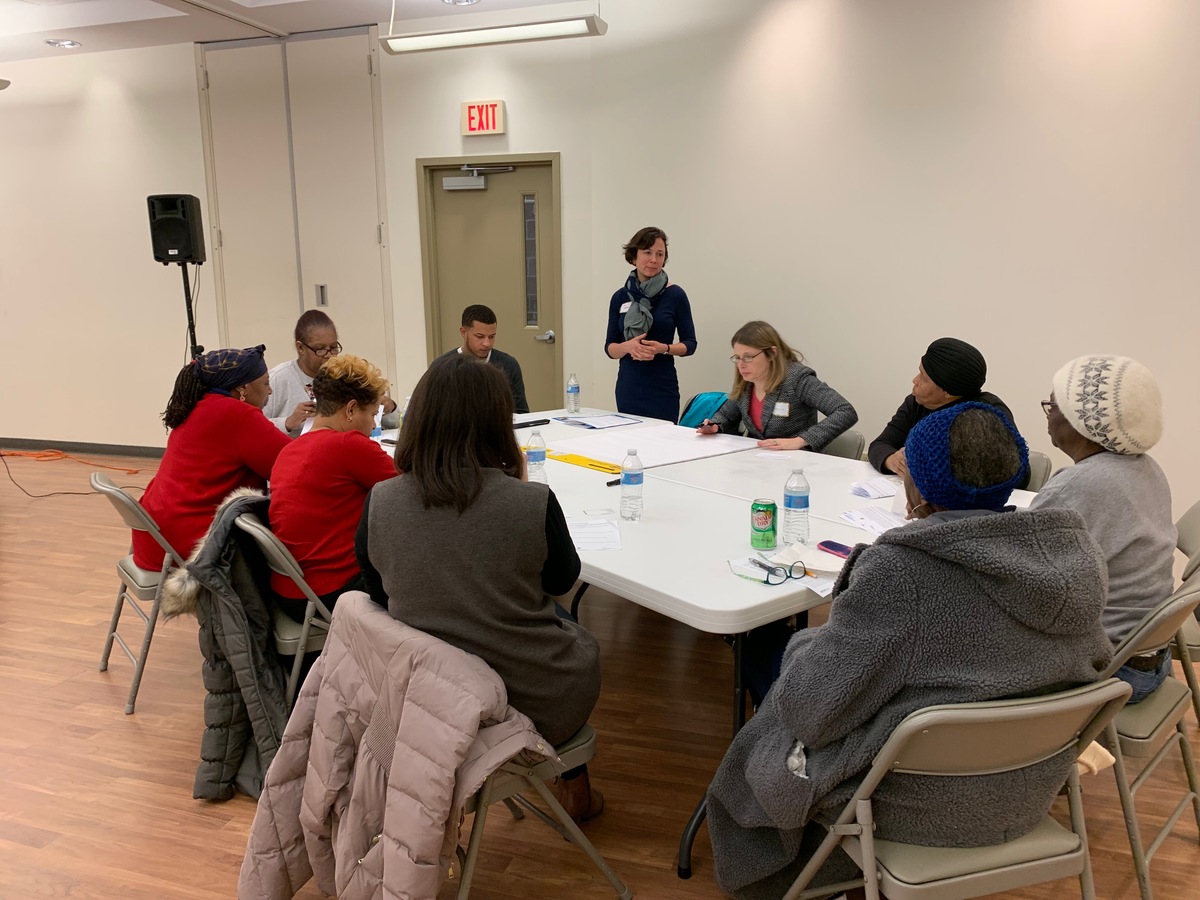 February 19: URA's Emily Mitchell and Collette O'Leary attended a Larimer meeting to discuss Community Green Infrastructure ideas for the neighborhood.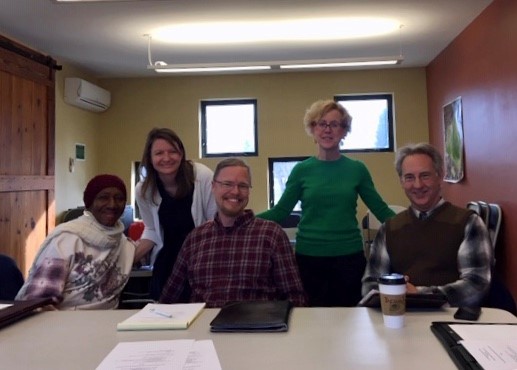 February 20: URA's Assistant Director of the Center for Innovation and Entrepreneurship Jennifer Wilhelm sat on a panel, hosted by Innovation Works, with representatives from City of Pittsburgh, PGH Lab and Pennsylvania Department of Community and Economic Development to share resources and tips on how to make the most of city, county, and state support for startups.
Photos courtesy of Innovation Works, Inc.