Back to News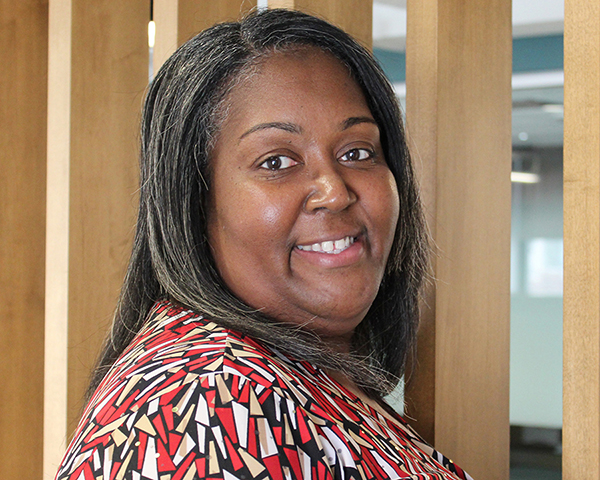 Urban Redevelopment Authority of Pittsburgh Names Damara Carter as Chief Financial Officer
March 7, 2023
First Black Woman to be Named Chief Financial Officer at the URA
PITTSBURGH (March 7, 2023) The Urban Redevelopment Authority of Pittsburgh (URA) announced today that Damara Carter has been named as its new Chief Financial Officer, becoming the first Black woman to hold the position in the URA's 77-year history.
"I've watched Chief Carter work tirelessly for close to two decades in the economic development field," said Mayor Ed Gainey. "Her dedication to ensuring that all of our communities are being served means she will do all that she can to help everyone have opportunities to thrive."
Chief Carter brings over 27 years of accounting and finance experience to the organization, plus a wealth of institutional knowledge unique to the URA.
Chief Carter joined the URA in February 2009 overseeing accounts payable, accounts receivable, payroll, and eventually other functions of the URA's Finance department, giving her a comprehensive view of the URA's financial and accounting operations. She has been instrumental in stabilizing and improving operations of the URA Finance department, overseeing management of public money, and ensuring fiscal responsibility.
"My faith has sustained me through all of the turmoil I've experienced in my career. I've learned what it truly means to let go and let God. Any success I have is because I'm committed to treating people the way I deserve to be treated," said Chief Carter. "When I got a chance to strengthen the URA's Finance department, I did. I knew what needed to happen. I can say my department and staff are great."
"On behalf of the entire board, I want to congratulate Damara on becoming CFO of the URA," said URA Board Chair Kyle Chintalapalli. "As someone who has been behind the scenes of the work for so many years, she has provided steady leadership for her team in the Finance Department and shown consistent care for her colleagues over that time. It is difficult to find someone with the financial acumen to navigate the URA's finances, patience and skill to explain those complexities to others, and connection to the work in our communities, but we have that in Chief Carter and are lucky to have her as our CFO."
Chief Carter will assume a strategic role in the overall management of the URA as a steward of public funding. She will lead accounting and finance functions, short-term and long-term strategic planning, property management, deal analysis and negotiations, investor relationships, and partnership compliance.
"I am excited to see Damara in this well-deserved role and want to extend my sincere congratulations," said URA Executive Director Susheela Nemani-Stanger. "Damara has been a quiet, but strong, driver of the URA's financial operations over the years, as well as a responsible steward of public funds. I have no doubt in my mind that her knowledge, expertise, compassion for people, and dedication to the work will support us in carrying out our mission to create sustainable prosperity for all of Pittsburgh."
Chief Carter first developed her love of finance and business during her time as a student in the Career and Technical Education Program (CTE), located at Pittsburgh Public School's Westinghouse Academy. She was part of the first class of the CTE Program and got her first job with the H. J. Heinz Company the summer of her senior year of high school.
Chief Carter is a Pittsburgh area native and currently lives in Highland Park. She holds a Bachelor of Science in finance and accounting from Central State University and a master's degree in finance from Strayer University. She enjoys spending time with her three children and partner, traveling and exercising.
###

About the Urban Redevelopment Authority of Pittsburgh (URA)
The URA is the City of Pittsburgh's economic development enterprise. We are committed to building a prosperous and equitable economy for all of Pittsburgh. We help bridge public and private interests to invest in financially viable equitable developments that promote housing affordability, economic mobility, entrepreneurship and neighborhood revitalization. Our work creates and sustains quality jobs, thriving neighborhoods, healthy communities and sustainable businesses for the benefit of all Pittsburghers.