Back to News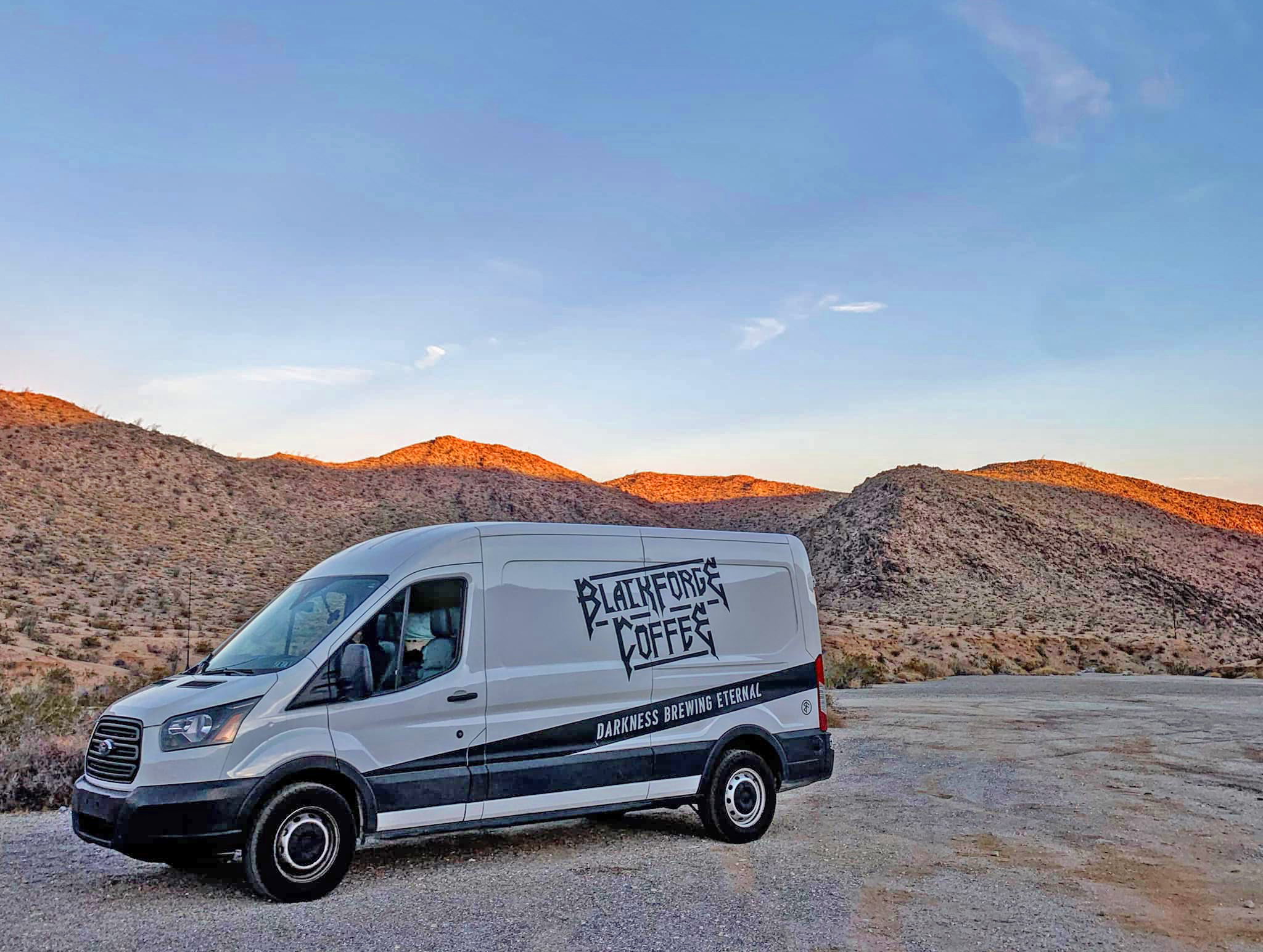 Black Forge Coffee Van Travels the Country for Support Our Stages Tour
February 3, 2021
The metal-themed coffee business went mobile and will be donating a portion of its profit to those in music industry.
Black Forge Coffee House has been community-backed since its start in 2015 when it opened its first metal-themed brick-and-mortar storefront in Pittsburgh's Allentown neighborhood.
The one-of-a-kind spot features in-house roasting, a unique coffee menu, an art gallery, and a music venue.
When Black Forge Owner Ashley Bianca Corts was looking to expand to a second location in McKees Rocks in 2019, the URA was happy to assist the business. The URA's Micro-Loan Program was a perfect fit, and supported the business in making upgrades to the Allentown location, creating two new jobs, and shifting focus to coffee production in the new location.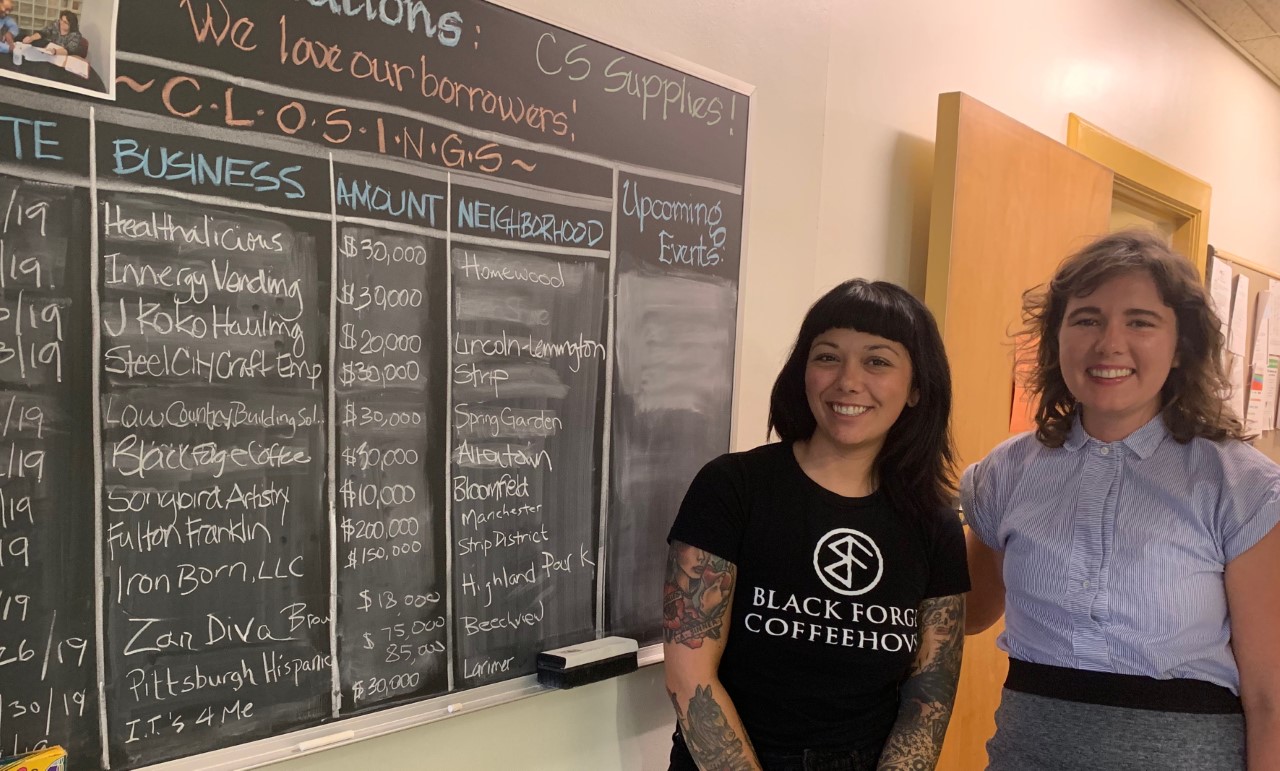 Black Forge Owner Ashley Bianca Corts with the URA's Siena Kane, lending analyst


Come 2020, everything in the world of small business was disrupted.
During the initial months of the pandemic, Black Forge Coffee House experienced a devastating blow and Corts was fearful she would have to shut its doors.
"I decided that I should allow COVID-19 to inspire me instead of bringing me and my business down," said Corts.
The business was able to pivot and shift focus to e-commerce and develop more wholesale relationships, both of which kept the business alive.
Black Forge Coffee House continued to grow its business by making the decision to take its coffee mobile via the Black Forge Coffee Van. In October 2020, Black Forge received assistance through the URA's Minority Business Recovery and Growth Loan Fund, made possible by funding from the PNC Foundation and City of Pittsburgh to support the costs.
Black Forge Coffee House's goal was to travel the nation on a "Support Our Stages Tour," with a mission to support the music industry. Through this effort, the business would donate a percent of the profit from its tour sales and special S.O.S coffee blend to music venues, promoters, and to the Save Our Stages music corporation. The business hit the road locally, and then nationally.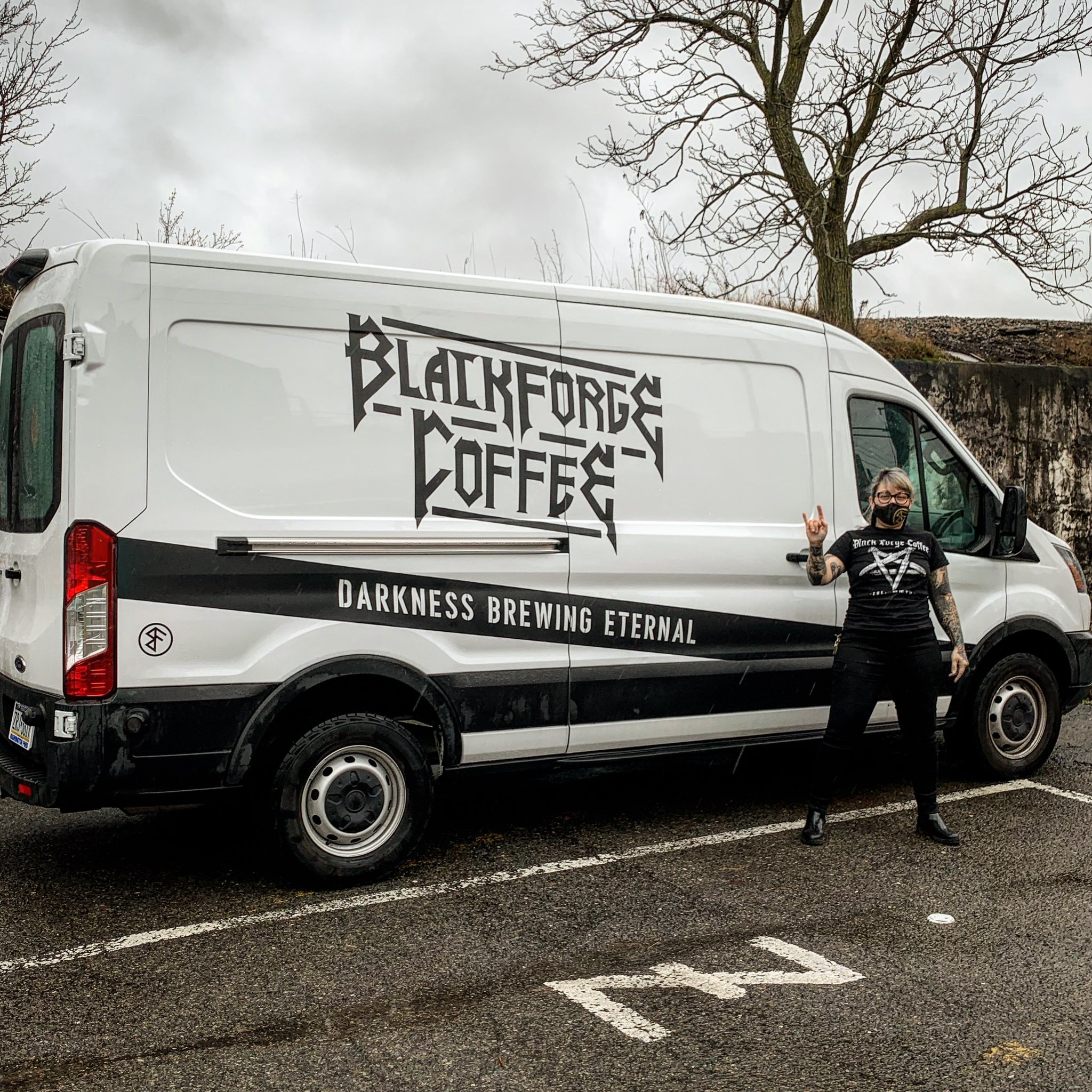 "I am excited to have assisted with this creative vision for the business to reach more customers while doing good! It's been uplifting to watch Black Forge take its coffee across the country, while helping artists and venues that are suffering along the way," said the URA's Karlee Turkaly, senior lending analyst, who assisted Corts with this loan.
Though the van is back from tour, the business's giving spirit continues. In a Facebook post just the other day, the business said it drove to several neighborhoods on a snowy morning to hand out 200 free cups of coffee to fellow Pittsburghers.
Follow the Black Forge Coffee Van on Instagram and Facebook to stay updated on its whereabouts! Those in Pittsburgh, can support its music-minded mission by visiting the coffee houses in Allentown and Mckees Rocks and by purchasing the S.O.S. coffee blend on the website.