Back to News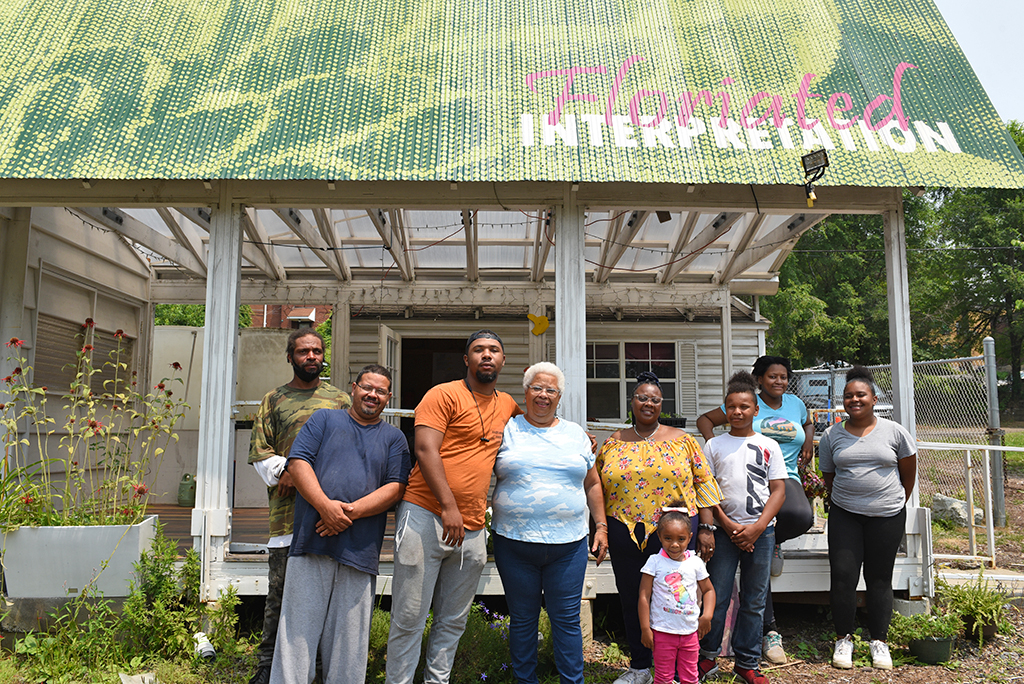 Business Spotlight: A Community Business in Full Bloom
September 2021
"They believed in me. Because they believed in me, they invested in me. They believed in me and my dreams. I will never forget that."
Amongst the traffic on the Avenues of Hope Initiative's Second Avenue in Hazelwood, there is a small sanctuary that brings peace to the busy road. As you pull into the entrance, you are immediately greeted by community members and beautiful scenery. Everyone is talking and happily working on the plants and flowers that line the outside of the shop. This little oasis is Elaine Price's shop, Floriated Interpretation.
"I didn't always think my business would be what it became today. I had a passion for plants, and I wanted to do something on my own. My kids always used to say I had a forest in my house, so I decided to look into it," said Price.
From Back Porch to a Business in Full Bloom
When Price first started her business, she just intended to sell flowers.
"After I retired from corporate America, I really just wanted to sell roses," said Price. "I started in this community, and I have been in this community for over 22 years. I saw over time businesses coming and going, so I decided to get involved with what was going on in the neighborhood. The opportunities came," explained Price.
Price first started her business from the porch in her backyard. She felt as if there was an opportunity to help the community through her plants.
"I was really looking to create a sustainable business that would last. I believe my business allows people who wouldn't usually be able to afford plants the opportunity to do so," said Price, who also practices recycling by letting neighbors trade in plants they have for others.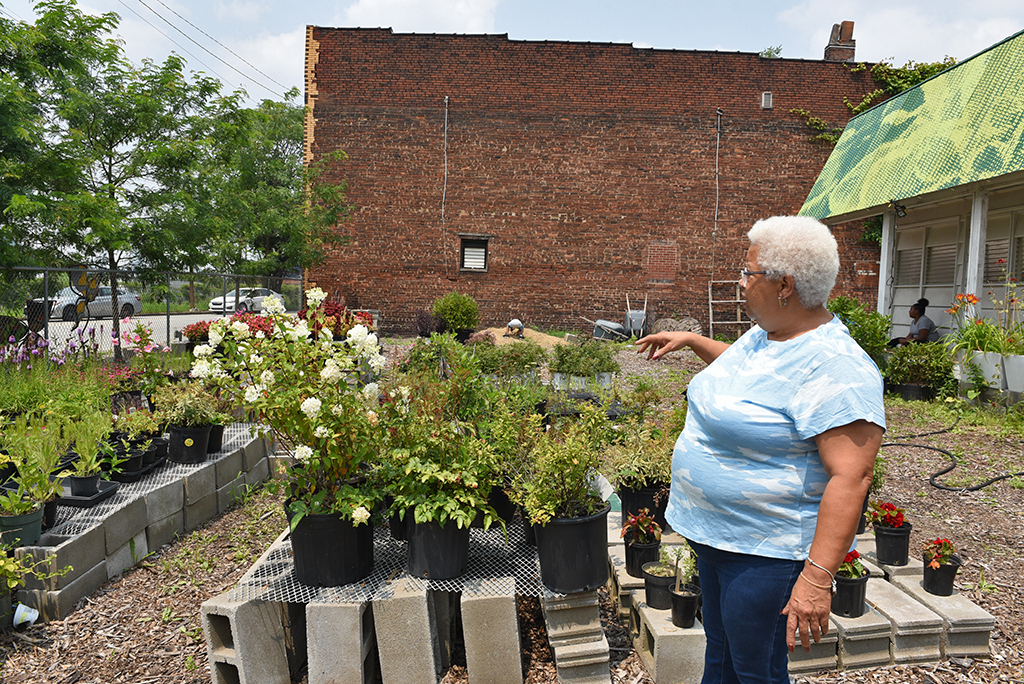 "They believed in me and my dreams. I will never forget that."
As a lifelong Pittsburgh resident, Price had always been aware of the URA. It wasn't until she felt her goals aligned with parts of the URA's mission, specifically her desire to get a storefront, that she reached out. The URA was able to help Price find and purchase the space where her business currently exists.
"[The URA] has been with me from the very beginning. When I went into the URA for the first time asking for financial assistance, I had nothing. I had already used all my resources, and I used all my aces in the hole. I knew I had a great idea and it was going to work," said Price. "They believed in me. Because they believed in me, they invested in me. They believed in me and my dreams. I will never forget that. I knew I had nothing, but I knew I had a dream, plans, and a mission. So, I said here it is."
Price connected with Siena Kane, the URA's lending analyst.
"Elaine Price was a client of the URA in 2018. She was actually one of my first clients when working here," said Kane. "When Elaine first applied for a loan, she received the Micro-loan, which allows small businesses to grow incrementally. It also allows a risk to be taken – one that traditional lenders wouldn't take. She was wonderful to work with, and I have learned a lot from her too."
Since then, the URA supported Price with a $45,000 loan through the Minority Business Recovery and Growth Loan Fund. Price used this funding to continue to expand her business, including her contracting services for lawns and more.
People-focused Business Values
Through her new contracting services, Price has been able to develop a crew from the community. Recently, they helped with a city playground.
"It is a community business. I have kids from the community who work here. I also always look for community resources. We support other businesses in our own community. If we have to buy lunch, we will get it from a local place. I will buy supplies from store near here…and so on," said Price.
One of the most notable features of Price's business is the people. Price runs a program for local teenagers, her Junior Nurserypersons, to get involved in the workforce. At the age of 13, local teenagers can join the program and work for her. They get to help around the shop, receive a small stipend, and gain so much from the experience.
"I have them all geared up to do what they need to work in the future," said Price. "I hope I am teaching them what to do to become successful in whatever they take on next. This will be my second group of kids this year, and it is amazing to see my past group. They are all productive members of society, and they have been able to take what they learned here to move on. It isn't fancy, but it is home."
Price wants her business and shop to be a safe space for community members. For some, it is a place that sees beyond any disabilities or stereotypes.
"For those who might be considered less desirable to others, it is because they haven't been given a chance. Honestly, that's all I do. Later, I help them get references for future jobs, but its because of their hard work," said Price.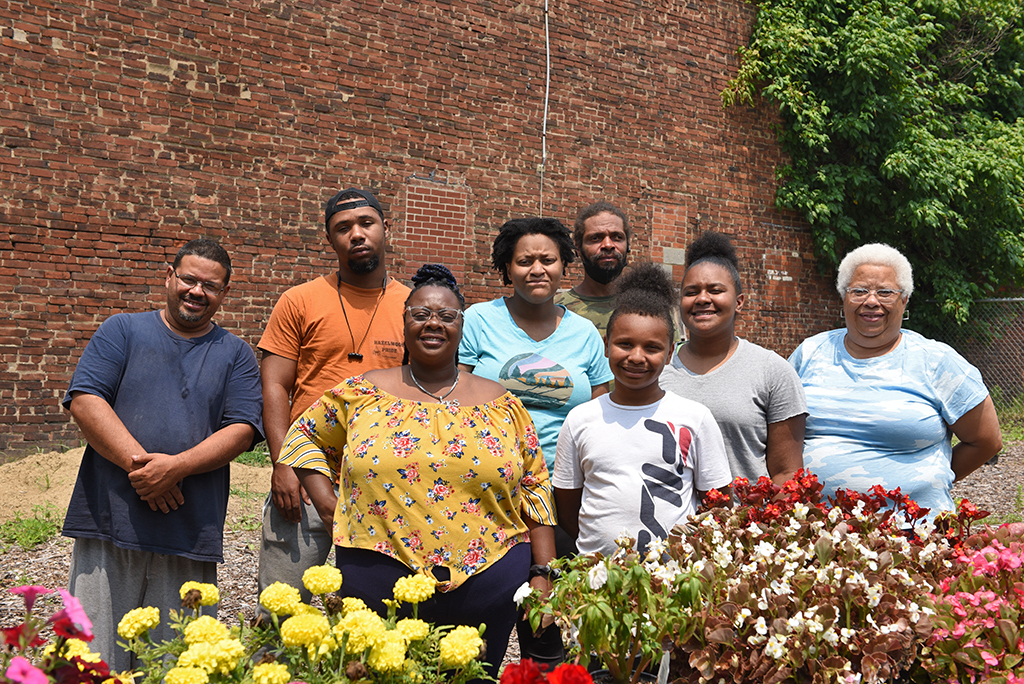 Putting the Community First
As Price directly supports the community through her staff and business practices, she also finds ways to integrate her events with neighborhood efforts.
On the second and third weekends of October this year (October 8-10, 15-17; Noon-8 p.m.), there will be a family pumpkin patch at the storefront. At this event, Price will be bringing community service providers together, offering everything from health services to art programs, for people of all ages.
"I want to do this, so that people know what's out there and available to them in the community," said Price.
It is events like this that set Price apart from many others. Her community first values are what create the passion behind her business. She hopes this passion can live beyond her.
"I want [Floriated Interpretation] to eventually be independent of me. I want it to be staple of the community, where people go to feel safe and enjoy plants. Hopefully, word will continue to get out and it will be its own destination," exclaimed Price.
Want to learn more? Follow Floriated Interpretation on Facebook.