Back to News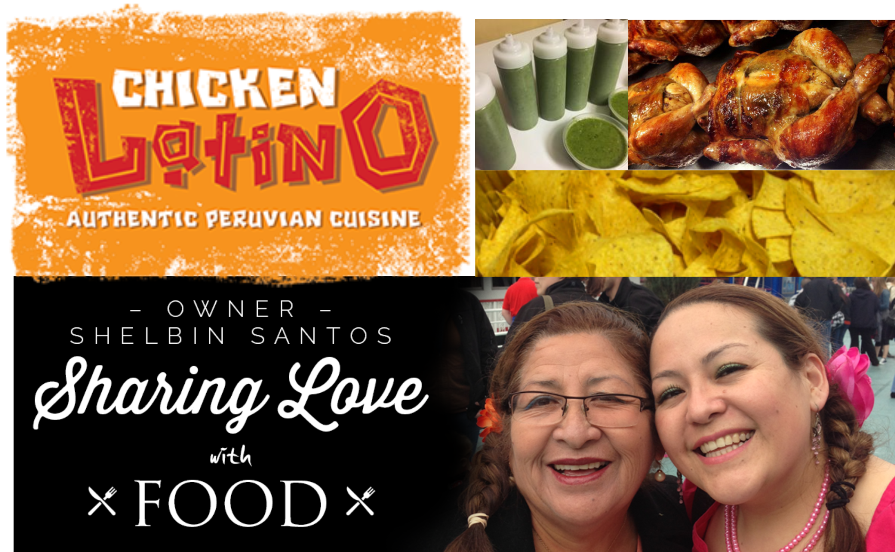 Business Spotlight: Chicken Latino
July 8, 2020
Peruvian native Shelbin Santos (pictured above right, with her mother, Rosario) fulfilled a lifelong dream when she opened Chicken Latino in 2007 in the Strip District. The popular restaurant serves contemporary Peruvian cuisine inspired by a fusion of flavors from around the globe. Read more about the signature dish, Pollo a la Brasa, and restaurant here.
With plans to expand, she had recently purchased a building and was moving her business to 2100 Broadway Avenue in Beechview. She had 3 months left on her lease in her Strip District location when the pandemic hit.
"When the Governor announced no dining/take out only, in mid-March, we were devasted. No one remembered to go to a restaurant; everyone was panicking going to grocery stores getting toilet paper, getting all their supplies. It was just empty. We didn't have the amount of take out volume we wanted," said Santos.

"Everyday we'd find ourselves just donating all the food to the shelters in the community, because I don't like to throw food away. I finally decided to close completely for two weeks and see where it goes, thinking, maybe it will be over in two weeks."
But after two weeks, things weren't getting any better.
Santos spoke to her landlord about her rent, asking if there was any way he could reduce the rent, because the business wasn't even open. He refused to make a deal and warned that he could change the locks and charge fees for every 5 days she was late. He told her to apply for government loans because everyone else was doing it.
Forced to go back to work with gloves, sanitizer and masks, Santos had to make some difficult financial decisions.
"I couldn't have my 8 employees with me. I could only have one because the flow of customers was extremely low. Sometimes I worked by myself just so I could have enough money to pay the rent."
The business wasn't doing well. Her accountant helped her to apply to the SBA program, but she waited weeks after she applied to get approved.
"I was really desperate and scared. I knew Siena (Kane) from working with her in the past, so I thought that maybe she could help me."
Kane, URA lending analyst, told her about the COVID-19 Small Business Emergency Loan Fund (ELF) and helped her with the loan process.
"I first met Shelbin doing a last minute catering order and the care and help she gave me as a customer, in addition to the great food, kept me coming back time and again. Later we met about her plans to move to Beechview, and then COVID-19 happened," said Kane.

"For many businesses, like Shelbin's, cash reserves were spent early on, and if they were awarded federal programs the lag time left many struggling to keep the bills paid. I knew our ELF program had a quick turn around, and that Shelbin had a successful business we couldn't lose. I am thankful she reached out to us, and that we were able to help, and can't wait to visit the new location in Beechview for many years to come!"
The Emergency Loan provides 0% interest rate loans - up to $15,000, with no fees, 3-year term, 6 months no payments, and 2 ½-year full amortization for City of Pittsburgh small businesses.
"Siena is great. She's more than just a loan officer, she's a friend, she's a customer, and she's really close with the community too," said Santos.

"I knew exactly what my terms were and what I needed to do. The loan helped me to get back on my feet, to keep going for the next three months."
With the help from the URA, Santos was able to survive and move on to her next business location, using funds for moving costs and paying rent.
"Because I was spending so much for all the permits for the new building, all my cash flow was gone. It got to the point where I had to start using my line of credit, my credit cards, things you hope you never have to use."
Santos started in her new business location with a soft opening on July 2; the grand opening is coming soon. She hopes that slowly but surely people will start to come out and support them, noting that there's a strong Latin community in Beechview.
"It is such an opportunity to have a business and if it wasn't for the URA I wouldn't have been able to open the restaurant. That's how important the URA is - and being open drives the economy and it is going to provide jobs for the community."
To learn about URA COVID-19 Small Business loans, click here.