Back to News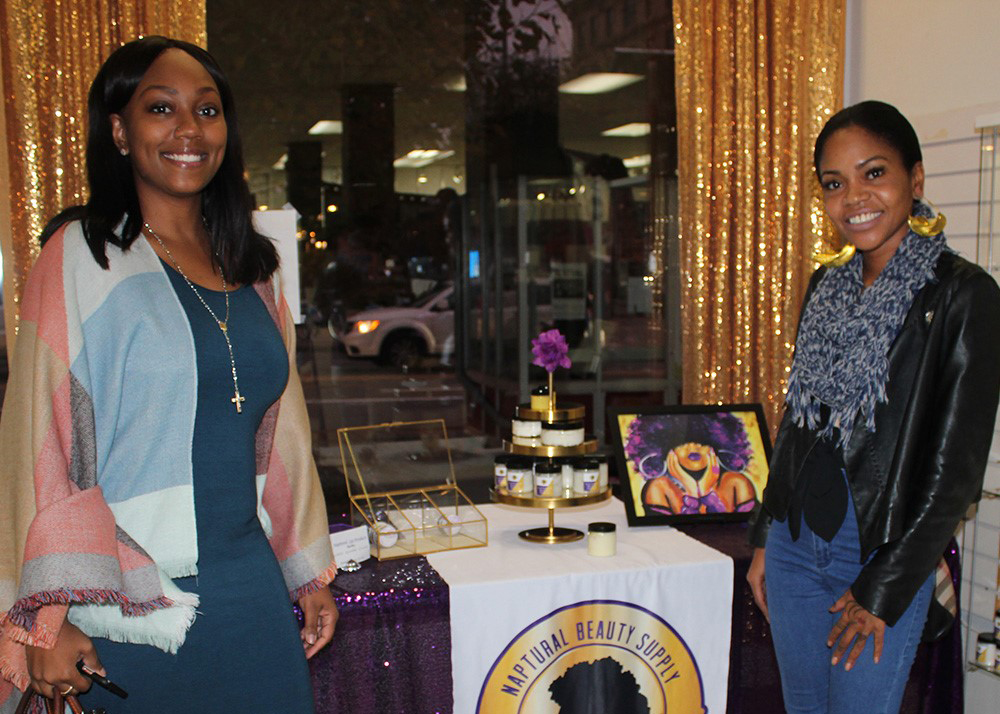 Catapult Is Growing!
October 4, 2020
"We're building a culture of entrepreneurship."
Last month, URA Deputy Executive Director Diamonte Walker announced the expansion of the Catapult: Startup to Storefront program, with the development of the Gallery on Centre retail incubator and education space in the Centre Heldman Plaza in the Hill District. Scheduled to open in 2021, the Gallery on Centre will include retail spaces for Catapult participants, as well as classroom and meeting space.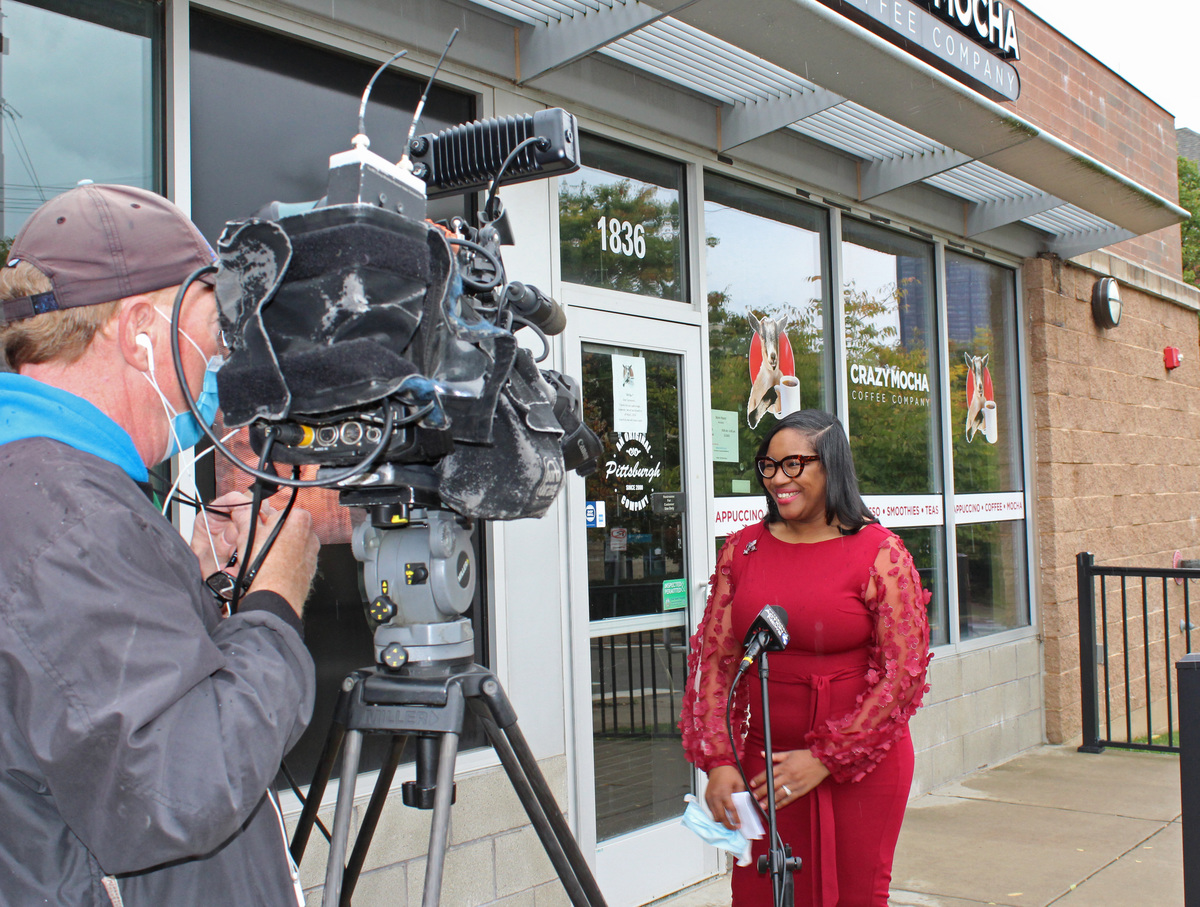 Catapult, which is a 12-month minority entrepreneurship accelerator and retail business incubator program, is a partnership between the URA and Circles Greater Pittsburgh. Business consulting is provided by Paramount Pursuits. Since its beginning in early 2018, 30 minority and women entrepreneurs have received monthly one-on-one mentoring and group seminars, help with accessing capital and other business resources, and the opportunity to sell their products, both online and in the Gallery on Penn retail space in East Liberty.


"This program helps to break down barriers for minority entrepreneurs," said Circles Executive Director Tammy Thompson. "Catapult has become more than just a business education program. It's become a network and support system for these businesses. It's a nurturing space, and over the past three years we've watched many of them grow from hopes and dreams to real business successes. We're building a culture of entrepreneurship for these families."

The extended Catapult cohort model – 12 months – along with the inclusion of retail incubator space at the Gallery on Penn, has resulted in a celebrated, successful program that is now ready to be replicated in other communities beyond East Liberty. The Gallery on Centre is on track to open in 2021, and other neighborhoods are working with Circles and the URA to build programs in their business corridors. In addition, the program was awarded a 2019 International Economic Development Council (IEDC) Silver Award for Economic Equity & Inclusion, and was featured in the summer 2020 edition of the IEDC Economic Development Journal.
In March, when the COVID-19 quarantine forced the closing of the Gallery on Penn space, it became clear that adjustments would need to be made quickly to continue to serve the businesses in the Catapult program. Circles and Paramount Pursuits staff worked quickly to convert all mentoring and cohort meetings to online formats, and the Gallery on Penn virtual site was added to the URA website. URA, Paramount, and Circles staff worked to connect Catapult participants with emergency resources, including the URA Emergency Loan Fund, the Payroll Protection Program funds, and the Pennsylvania Small Business Assistance grants.
To date, the Catapult has been funded by grants from the URA and Neighborhood Allies, as well as in kind support from Circles and Paramount Pursuits. In August, the PNC Foundation announced a $10 million investment in the URA, a portion of which will be used for the Catapult program.
Catapult by the Numbers
Since the Catapult program began in early 2018:
100% of the participating businesses have been minority owned; 80% are women owned.


6 businesses from Cohort 1 opened spaces in the Gallery on Penn.


All of the Cohort 2 businesses have participated in tabling events at the Gallery on Penn.


An estimated 30 full or part time jobs have been retained or created.


More than 500 mentoring hours have been received.


Several businesses have sold their wares in other retail venues, including love, Pittsburgh, the Steel City Craft Emporium, and the I Made It Market.


8 Catapult businesses have participated in the Get Online Grow Online program.


One Catapult business selected as a technical assistance provider for the Get Online Grow Online program


12 Catapult businesses are listed on Gallery on Penn virtual site.
Catapult Program Over the Years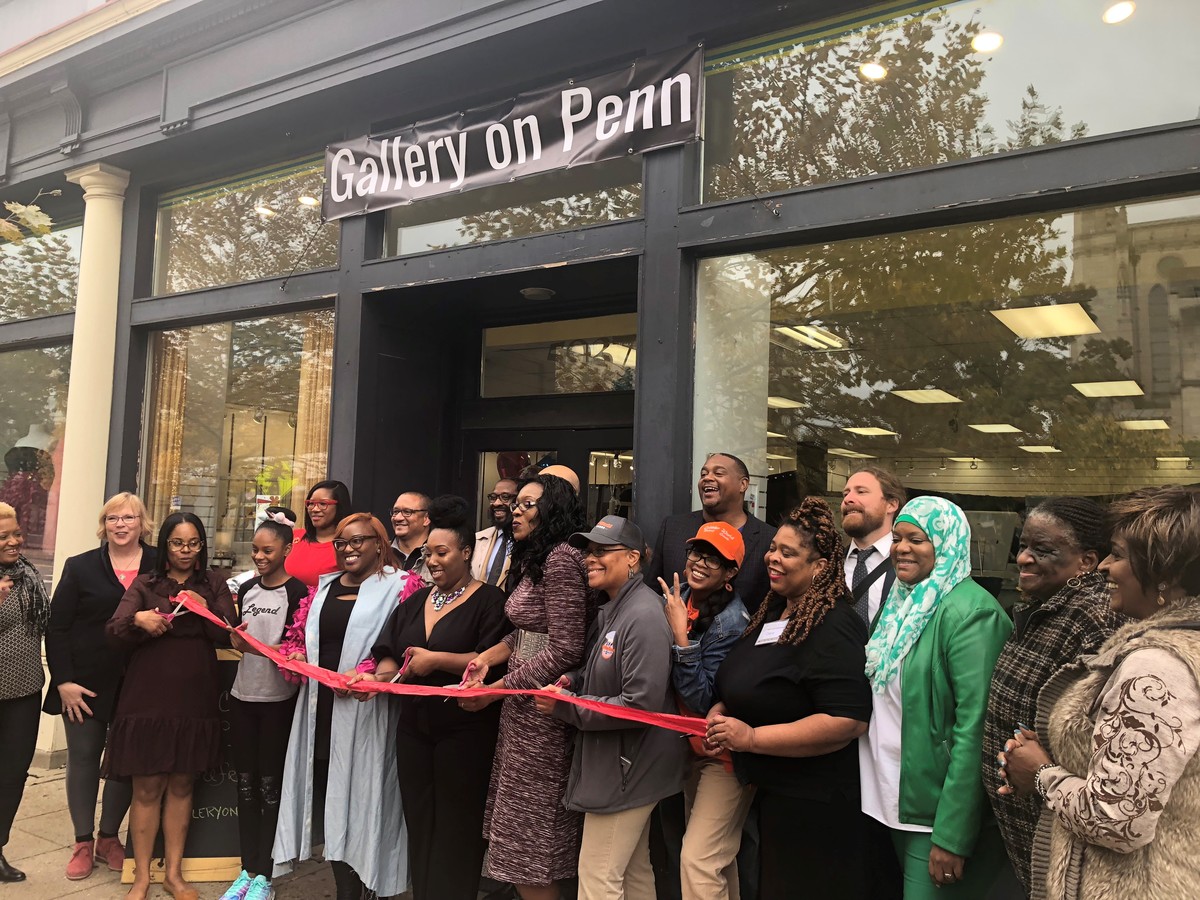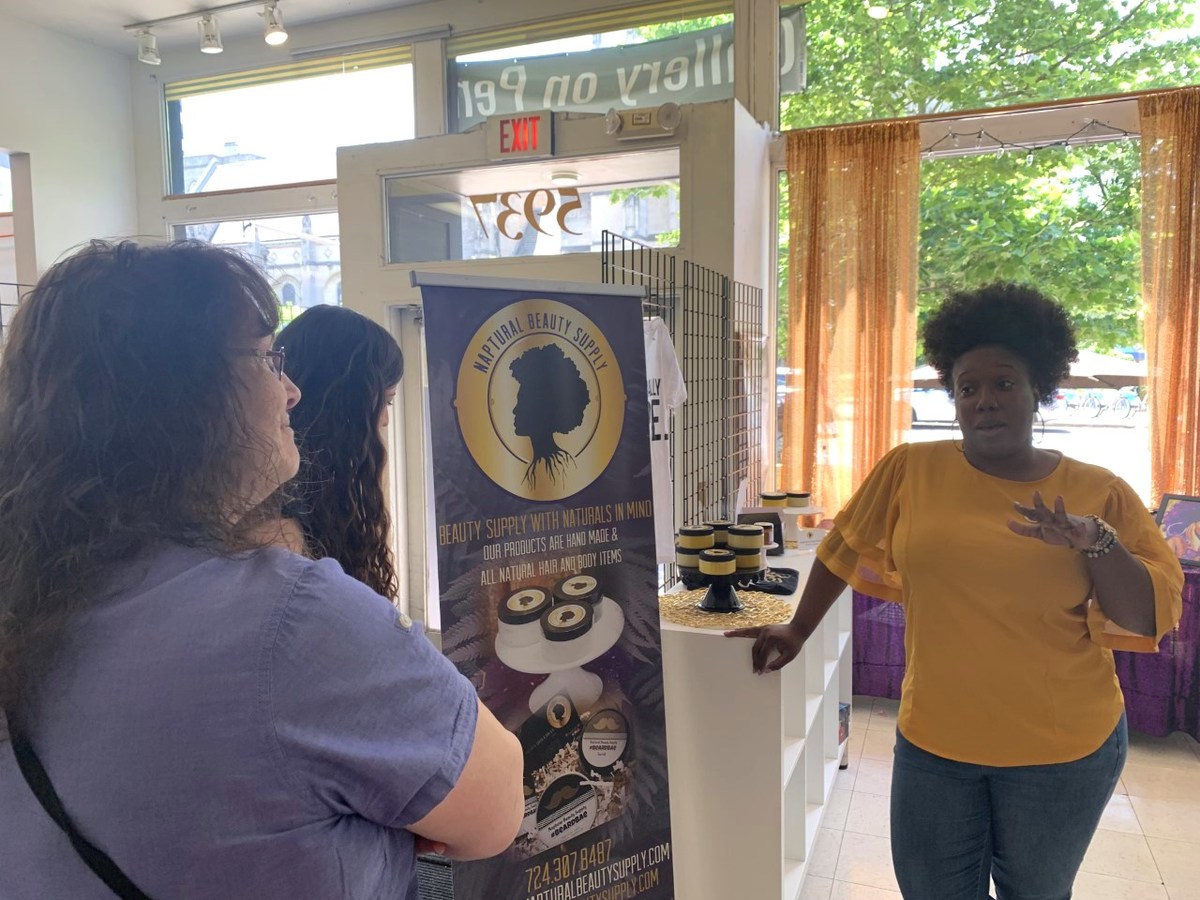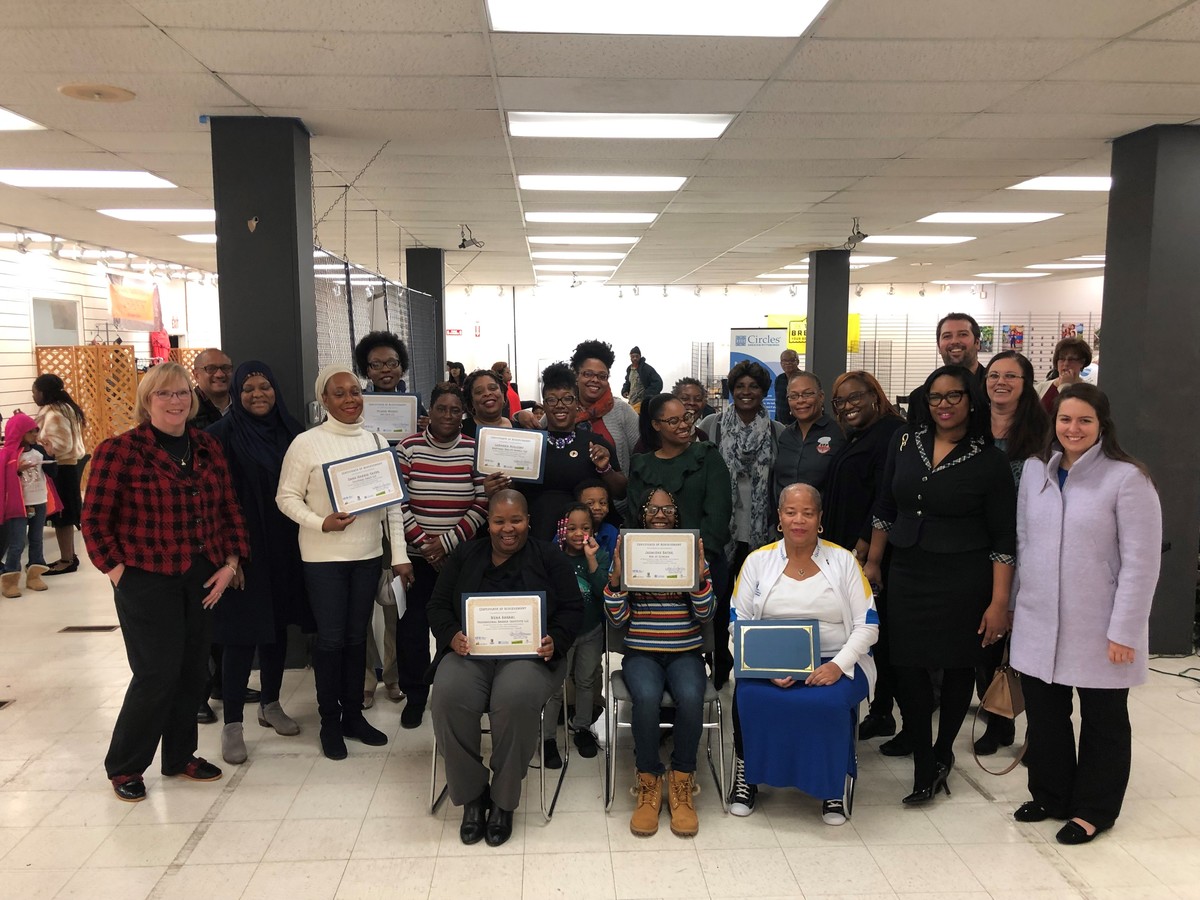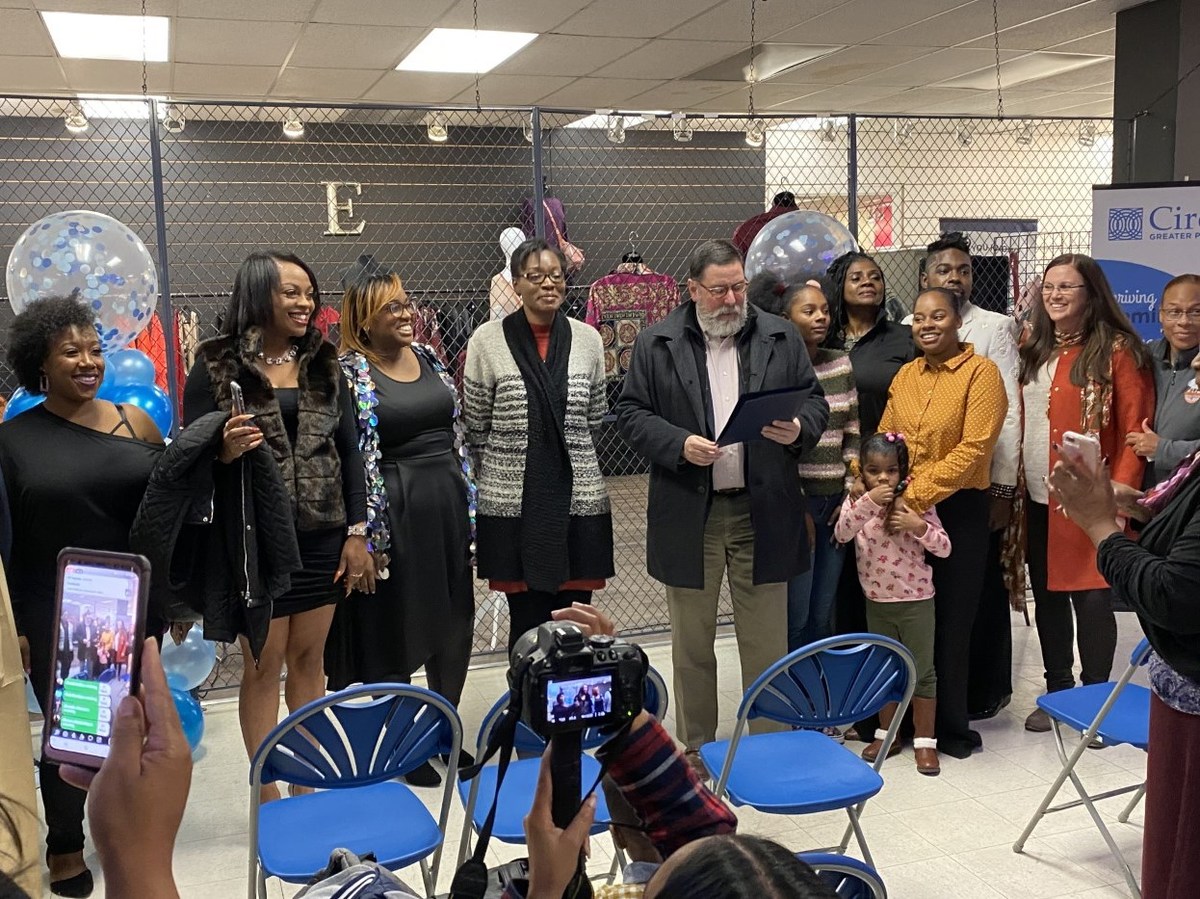 Spotlight Business
Royally Fit, LLC
Royally Fit owner Aquene Watkins-Wise joined the Catapult program in 2019 to "receive mentorship and encouragement to grow my business." Royally Fit is a health and wellness brand with a focus on holistic healing, nutrition and self-care products and programs. Aquene is also participating in the second round of Get Online Grow Online (GOGO), an ecommerce program developed by the URA, the Mayor's Office and Neighborhood Allies. Through GOGO, she hopes to increase her ability to do online sales.
"I, and my business, have grown exponentially since joining Catapult," Aquene said. "My revenue has grown 12-fold, and the mentoring sessions have reignited my passion for my business!"
Follow Royally Fit on Facebook.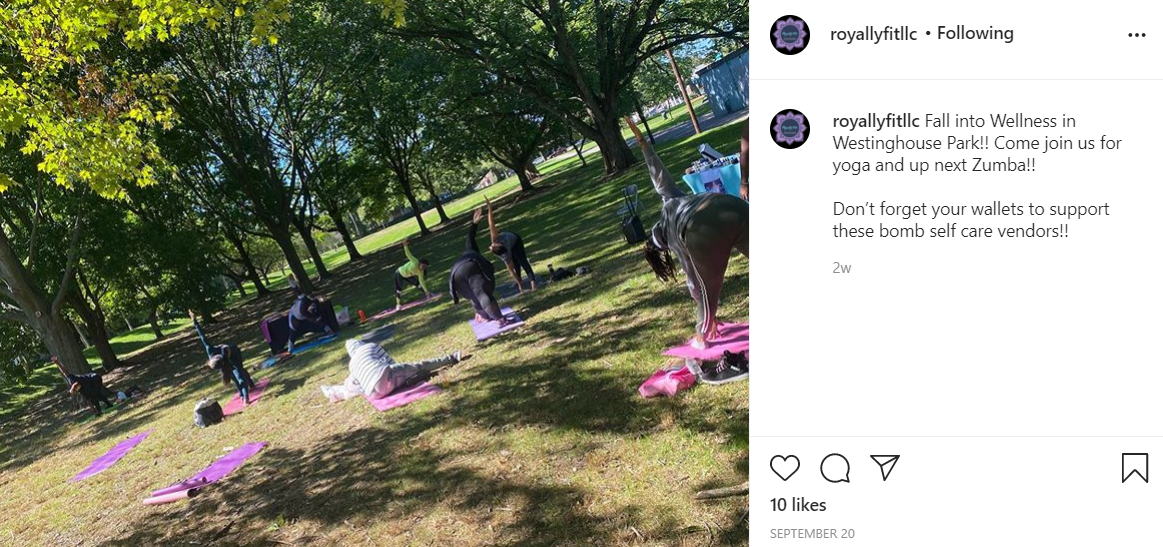 Royally Fit recently hosted a "Fall into Wellness" event in Westinghouse Park.
Paramount Pursuits Spotlight
Trish and Marcos Digliodo have been part of the Catapult team from the very beginning. Their company, Paramount Pursuits, is a small business incubator and economic development consulting partner. Located in Ambridge, Beaver County, the Digliodos had been consulting with entrepreneurs in Pittsburgh's Hill District when they were invited to join a meeting to help plan and develop the Catapult program. Since then, they've provided more than 500 hours of mentoring, seminars, and technical assistance to the Catapult businesses.
"Catapult has been one of the most rewarding programs we've been involved with," said Trish. "We've watched these businesses – and their owners – grow in ways that we couldn't have imagined when we started. We're excited for 2021, to help the program grow and get even better!"