Back to News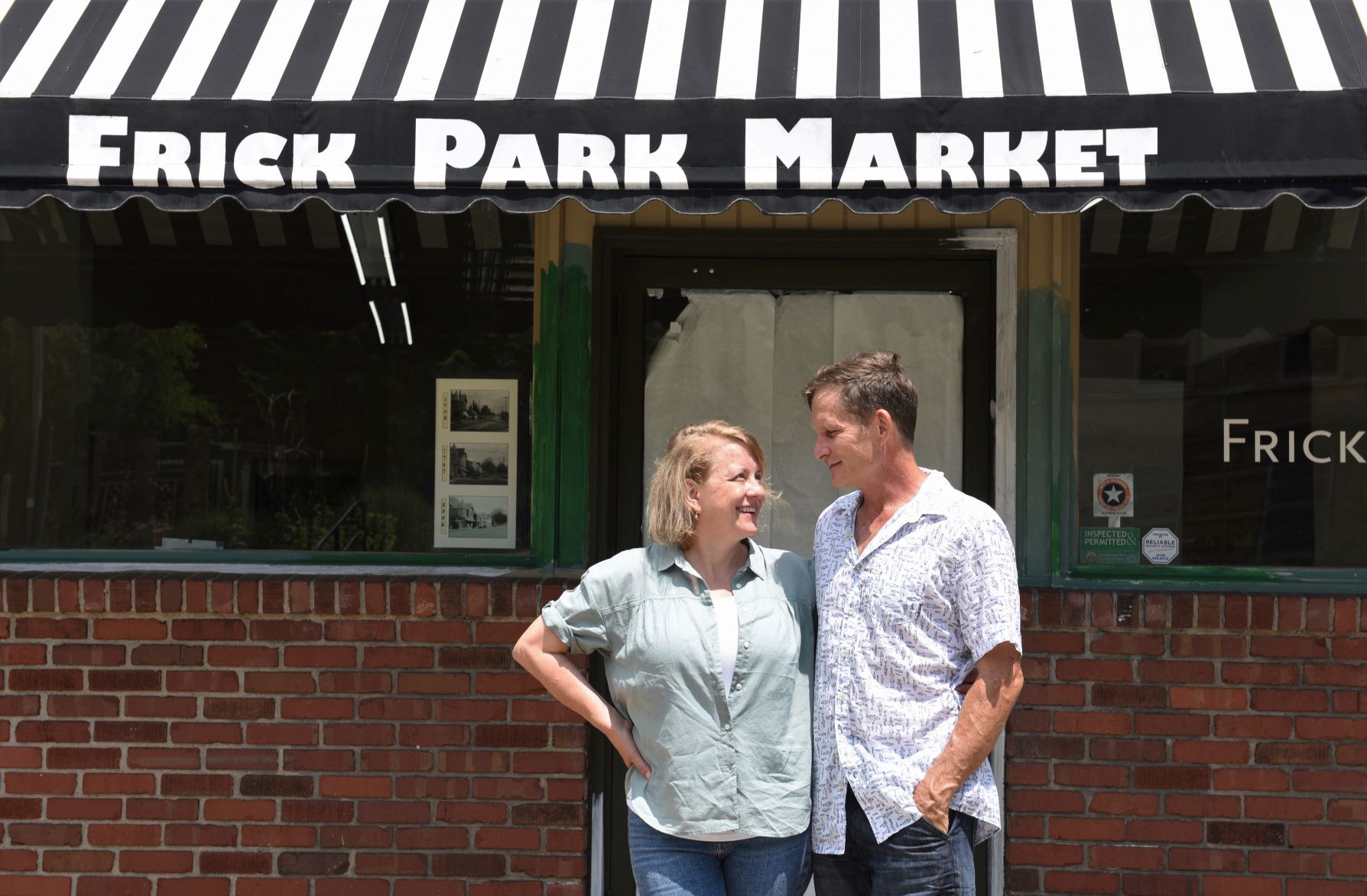 David and Katie Gancy, new owners of Frick Park Market, expand on a community legacy
August 2021
"We truly were smitten with the building and business...There is so much important history here for the neighborhood and community. We love the history and the community support."
Whether you are a Pittsburgh local or a Mac Miller fan, you have likely heard of Frick Park Market. This Point Breeze deli is a neighborhood gem with a lot of history and fans. The former owners ran the market for thirteen years before deciding to let someone else take on the legacy. Now under new ownership, the market is trying to expand its horizons.
The URA provided a Pittsburgh Business Fund program loan to be used towards purchasing the building and the business with its current equipment and inventory.