Back to News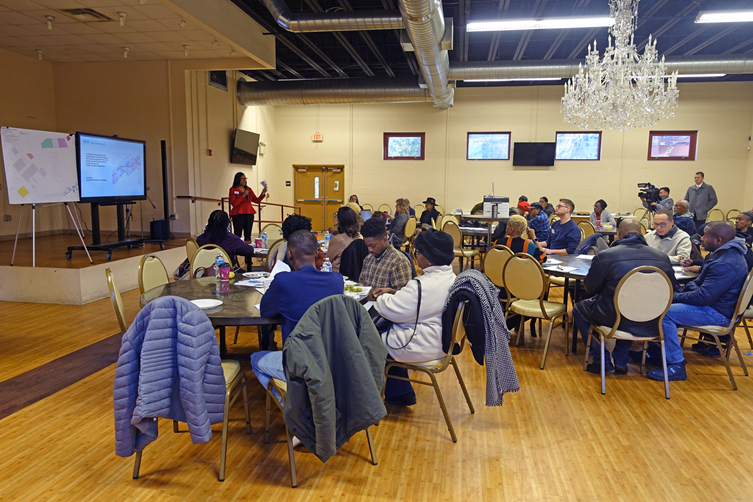 End of Year Reflection from Diamonte
December 5, 2019
This year has been one of significant transition for the URA. As we await the arrival of Greg Flisram, the URA's new Executive Director, we also find ourselves at a crossroads where we are welcoming new faces to the agency and saying goodbye to some familiar ones. We are moving to a new location and saying farewell to 200 Ross Street, the building that has been the URA's home for 70+ years.
Shaping Pittsburgh's Future
With these changes come new opportunities to deepen the rigor, responsibility, and resiliency by which we do our work. As the URA's Deputy Executive Director, I've travelled across the city to various neighborhoods and have had the privilege to see the rigor, responsibility and resiliency at work within our neighborhoods. As we advance forward, it is our goal to match that energy with collaboration, creativity and a renewed sense of commitment to the economic development challenges facing Pittsburgh today.
New Beginnings & Vision
2020 will not only be a new year, but also a new decade and beginning for the URA. As part of the new leadership team, I am excited about the bold new direction in which the agency is headed, as we work to center our economic development strategy on creating an exemplary quality of life for all Pittsburghers.
Deepening Our Work
Successful economic development is not just about building projects, it's about building people and forming mutually beneficial partnerships to transform the places in which we live for the betterment of all. It's about advancing neighborhood-scale investment, workforce development and affordable housing. I look forward to deepening our work in communities, with a focus on listening to our residents in order to be a more efficient and responsive agency.
We are enthusiastic about what lies ahead, but grateful for those who've come before us setting the course for a vibrant and strong Pittsburgh. I wish you the happiest and healthiest of holidays and look forward to working with all of you in the new year.
In Service and with Gratitude,
Diamonte