Back to News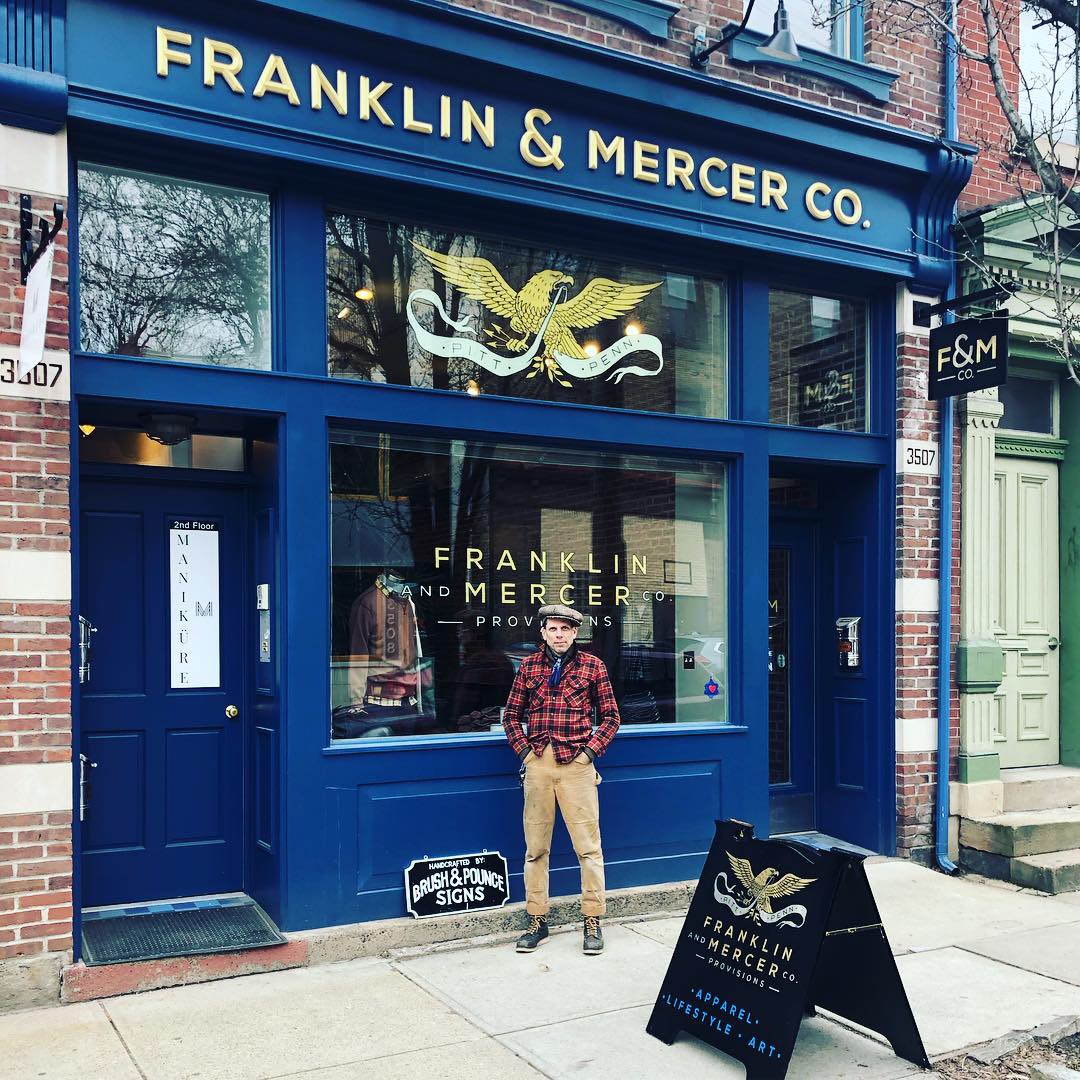 Fashion-Forward Façade
May 2019
Franklin & Mercer is a specialized menswear and lifestyle shop located on Butler Street in Lawrenceville. The store features unique men's clothing and products that currently can't be found in other Pittsburgh stores. Owner Ryan Crisman launched the business in 2018 after working and gaining experience in the retail business for over 20 years.
With the help of a URA grant, Franklin & Mercer was able renovate its storefront with cleaning and painting of the exterior, new signage for the windows, installation of a blade sign, a sign board, and lighting.
Franklin & Mercer also received a $20,000 URA Micro-Enterprise Loan which supported the purchase of inventory, furniture and fixtures for the newly established retail store.
Follow Franklin & Mercer on Instagram, Facebook and Twitter.
Quick Facts
Address: 3507 Butler Street


Neighborhood: Lawrenceville


Applicant: Ryan Crisman


URA Program: Storefront Renovation Program


Total Project Cost: $9,741.76


URA Grant: $4,870.88


Renovation Included: Cleaning and painting of the exterior, new signage for the windows, sign board and the installation of a blade sign, and lighting
Before and After