Back to News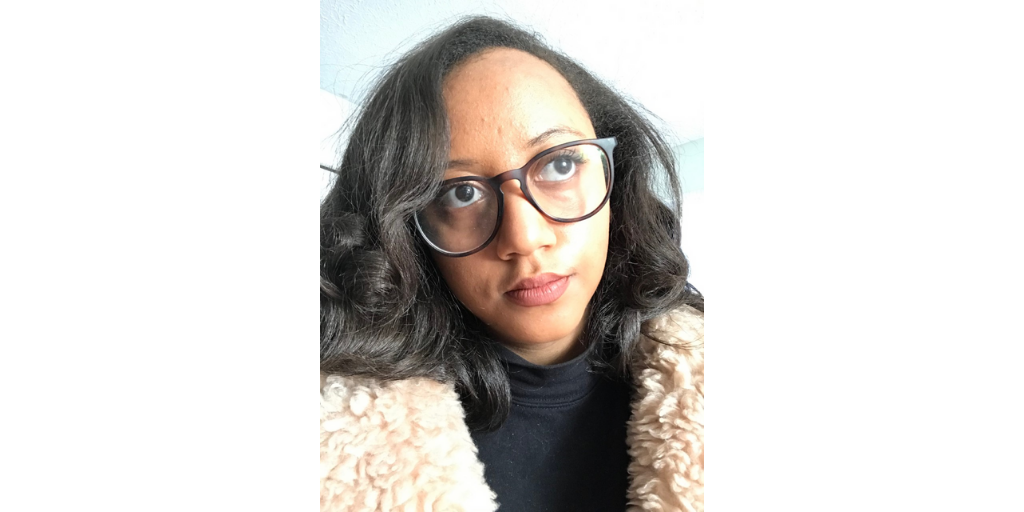 Get to Know: Maya Fews
September 3, 2019
The past few years, the URA has been focusing on becoming a more equitable organization, through our internal and external activities. Maya Fews joined our team as a PULSE Fellow in September 2018, providing support for these activities as the Equity and Inclusion Coordinator. She is now joining our team full-time to further her leadership and coordination for the development, implementation, monitoring, and measurement of the URA's diversity, equity and inclusion efforts.
Join us in welcoming Maya on board!
Maya received her Bachelors of Science in Public Affairs from Indiana University-Bloomington where she majored in Law and Public Policy. She then moved to Pittsburgh as part of the PULSE program.
What are you looking forward to most about your work in equity and inclusion here at the URA?
Continuing to build relationships with different agencies, nonprofits, and community groups who are currently working to make Pittsburgh a more equitable place. I'm also looking forward to the additional staff trainings where I get to learn from the experiences of my coworkers and how those experiences can be incorporated into the current equity and inclusion work.
What is a project you're currently working on and how does it relate to URA's mission of equitable development?
I am currently assisting with the community engagement portion of the Centre Ave RFQ which is tied to the goal of creating the space for the community to be directly involved in the potential projects that will be in their neighborhood.
What steps and/or strategies have you worked with the URA on to remove barriers to inclusion in our programs?
Introducing the Living Cities Racial Equity Impact Analysis Tool which asks the questions:
Are all racial/ethnic groups who are affected by the policy/practice/decision at the table?
How will the proposed policy/practice/decision affect each group?
Does the policy/practice/decision worsen or ignore existing disparities?
Based on the above questions, what revisions are needed in the policy/practice/decision under discussion?
These questions have been used to build upon current community engagement efforts and to ensure the opportunity for the goals of a project to clearly define intentions and outcomes.
Best thing about working at the URA: The people! Everyone is always willing to volunteer and help each other in ways I've never seen in the workplace before.
If you were boss for the day: The URA would have a dog and there would be coffee with pastries every morning.
The Boss says: "Maya has been a great addition to the URA. She brings a fresh perspective and passion to her role." - Columbus Brooks, director of Human Resources and Administration
Favorite spot in Pittsburgh: Anywhere with a good view of the skyline
Hobbies outside of work: Bullet journaling, thrift shopping, listening to podcasts, and the occasional craft like embroidery or painting
Favorite quote: "Don't you ever forget the battles you have fought and won." – The West Wing Season 1
Secret vice: The holiday editions of Pillsbury Sugar Cookies
What three words describe you best? Funny, inquisitive, multi-faceted
What you're currently watching on Netflix: Watching Netflix is a marathon and not a sprint. I have a long list of TV shows that I have started but not finished.
What song do you have on infinite repeat? "Fast Car" by Tracy Chapman
Three things always in your refrigerator:
Peach Snapple; Drinking water can get boring and I need variety.

Almond Milk; Cereal doubles as a snack or a meal.
Eggs; Breakfast for dinner is always a good idea.
Three people (living or dead) you'd like to have dinner with: Carla Hall, Roxane Gay and Michelle Obama
People would be surprised to know that I...have a chicken named after me! She is pictured below in the gallery.
Family: Mom, Dad, and older sister
Contact Info: mfews@ura.org; 412.255.6647
Maya Fews Then and Now (scroll through to see the chicken!)