Back to News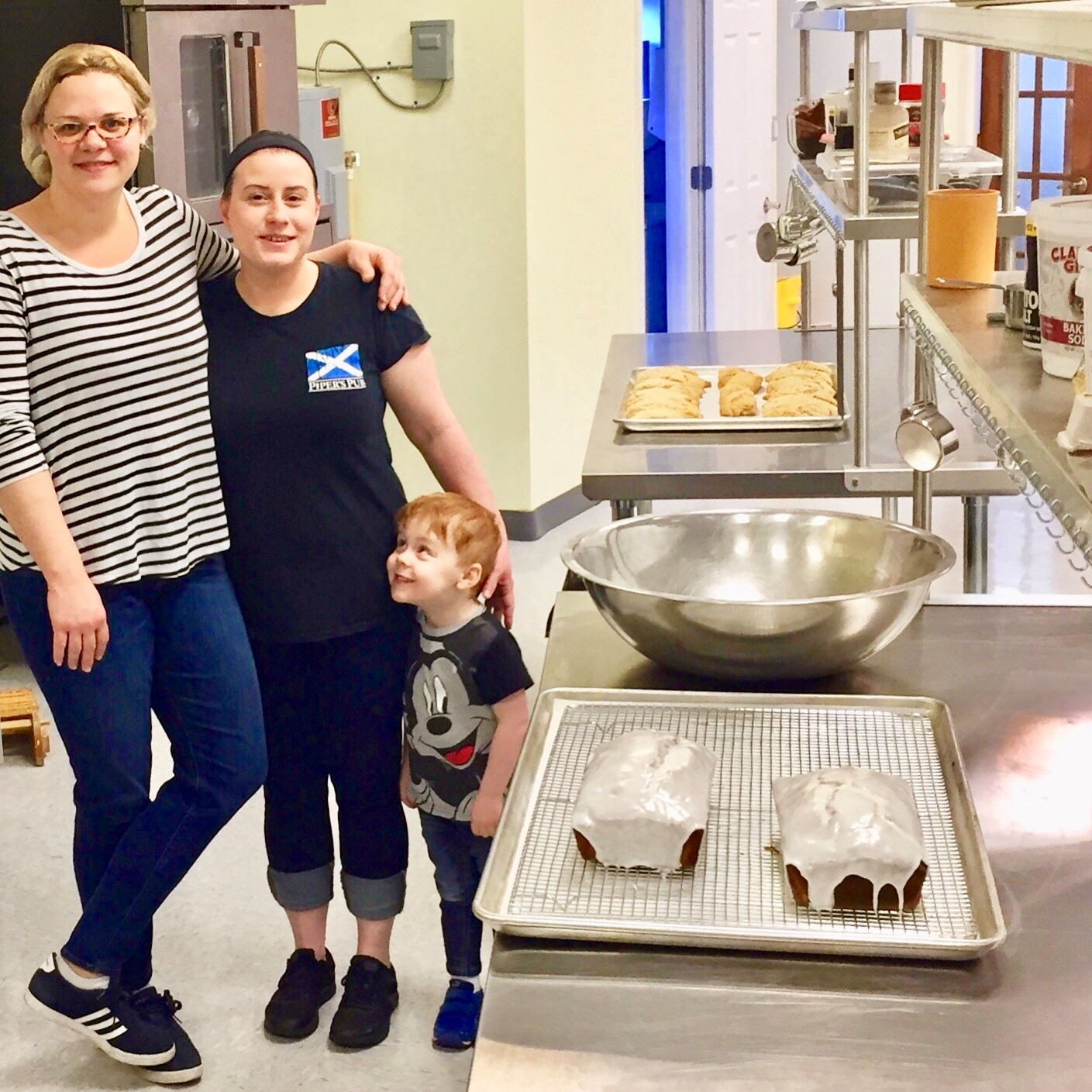 Gifts that Keep on Giving: Micro-Enterprise Loan Program
December 2018 Newsletter
"Since receiving the URA loan, we have gained more peace of mind knowing that we have the funds to purchase the equipment we need and the cushion of working capital that is necessary to open our storefront. We have purchased a cooler that was needed to accommodate the influx of holiday orders. We have also recently decided to hire a group of Food Business Consultants who will be helping us organize the business and streamline our processes.
If not for the URA loan, including the money for working capital, we would not have had the confidence to hire this group that we believe will be a great help to us in moving forward. We now feel more secure as business owners and are excited to grow at a faster pace." - Janie Crawford, Co-owner, 350° Bakery
The URA's Micro-Enterprise Loan Program has only been up and running since May 2018, and already it's exceeded expectations. To date, the URA has approved *15 businesses, 14 of which were minority or women-led, and committed $268,371.
The Micro-Enterprise Loan Program provides financing for startups and small businesses that need capital to launch or grow. This program provides loans of up to $20,000 for working capital, equipment, inventory, and leasehold improvements. It's part of the URA's strategy to promote opportunities for groups who have not had ready access to business financing in the City of Pittsburgh, including minority- and women-owned businesses.
"The Micro-Enterprise Loan Program is all about reducing barriers," said Jennifer Wilhelm, CIE assistant director. "We can help you if you have insufficient collateral for a traditional loan; you're in pre-business stage, a startup or an existing business; and if you have credit history concerns."
So, how does it work?
Jennifer continued, "We support you from the moment you contact us.
You call us and set up an appointment to meet with one of our loan officers so that we can learn about your business and your needs. The next step is filling out an application. If you have a business plan, great! If not, we'll provide resources for getting started and, if you want, pair you with a business advisor. We have a slate of 11 business assistance providers who are available to assist our borrowers with the application.
Once the application is submitted, the loan officer reviews it and puts together a loan package for you. The loan officer will then present the package to the review committee, which meets once a month. You will also be asked to come to the committee to answer any additional questions about the business.
If approved for the loan, the borrower has access to an additional five hours of business assistance to complete with one of our providers on a topic of their choice (marketing, accounting, business operations, etc.). We do this because we know that some folks are great at the creative part of their company but don't know the business part. All business assistance is provided free of cost to our borrowers."
Loans start at three years and extend to seven years, depending on how the money is used. Recipients pay a $150 application fee and then a fee of 2 percent of the total loan amount to the URA. The 2 percent fee can be financed as part of the loan.
For more information please see the Micro-Enterprise Loan program summary and guidelines here or call (412) 255-6547.
Here is the *list of businesses utilizing the Micro-Enterprise Loan program:
350 Bakery