Back to News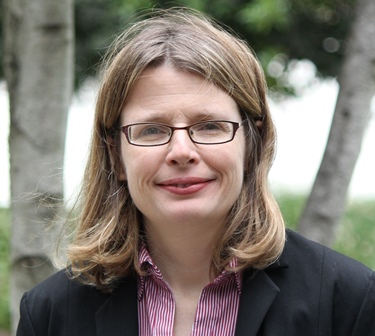 HOF: Jessica and Her Bag of Tricks
October 2018 Newsletter
A Message from Jessica
I was sitting on my porch on a Friday evening when my son's 11-year old friend came up my steps and said, "I hear you help build homes for people who don't have a place to live. I saved $50 from my allowance and want to give it to you to help build someone a house. Everyone should have a place to live." Out of the mouth of a child.
It's simple but so true. Everyone should have a place to live. In fact, everyone should have a place to live that is safe, healthy and warm. But for some reason, not everyone in America, including in Pittsburgh, is able to avail themselves of this most fundamental basic right to sleep in a warm, safe place.
Fortunately, in Pittsburgh we have a local government that recognizes that almost 20,000 extremely low-income households either do not have a home or are at extreme risk of housing instability. Mayor Peduto and City Council approved $10 million per year for 12 years of City operating funds to fund affordable housing activities. We hope that Pittsburgh's corporate and philanthropic communities leverage the City's commitment to enable us to have an even greater impact.
Through the Housing Opportunity Fund (HOF), the senior citizen who is living on a monthly social security check will now be able to get much-needed repairs done to his or her house. The mom who works both as a nurse and a waitress to make ends meet will now be able to go to a social service provider and get short-term, partial rental assistance if the restaurant closes and she no longer has a second job. The family of six who needs a rent-subsidized unit but is on the wait list for five different buildings now has a greater chance of moving up the list. And the young professional who just landed his or her first job will receive down payment assistance to buy his or her first house.
Through the HOF, we will be able to help approximately 450 Pittsburgh households a year. With the 2018 funds, we hope to build 100 units of new rental housing, repair/renovate 140 existing homes, help provide rental assistance to 95 households, create 15 units of new or rehabbed for-sale housing stock, and help 100 families purchase their first home.
I am very proud of the work of the HOF Advisory Board - a group of 17 dedicated volunteers who have worked tirelessly with the URA over the last two months to help create an allocation plan that will help as many people as possible. Over the next couple of months, the URA and the Advisory Board will be finalizing program guidelines and issuing Request for Proposals and applications. We will be recruiting nonprofit partners and providing training and technical assistance to contractors who would like to work on the programs.
Very soon, hammers will begin pounding; and some of Pittsburgh's residents can once again look forward to a safe and warm night's sleep.
To find out more about affordable housing programs and assistance in the City of Pittsburgh, call us at 412-255-6599. The URA is here to help.
Housing Opportunity Fund Advisory Board Meetings are held the first Thursday of each month at 9 a.m. in City Council Chambers in the City-County Building, 414 Grant Street, Pittsburgh, PA 15219. The remaining meetings in 2018 are as follows:
October 4, 2018
November 1, 2018
December 6, 2018