Back to News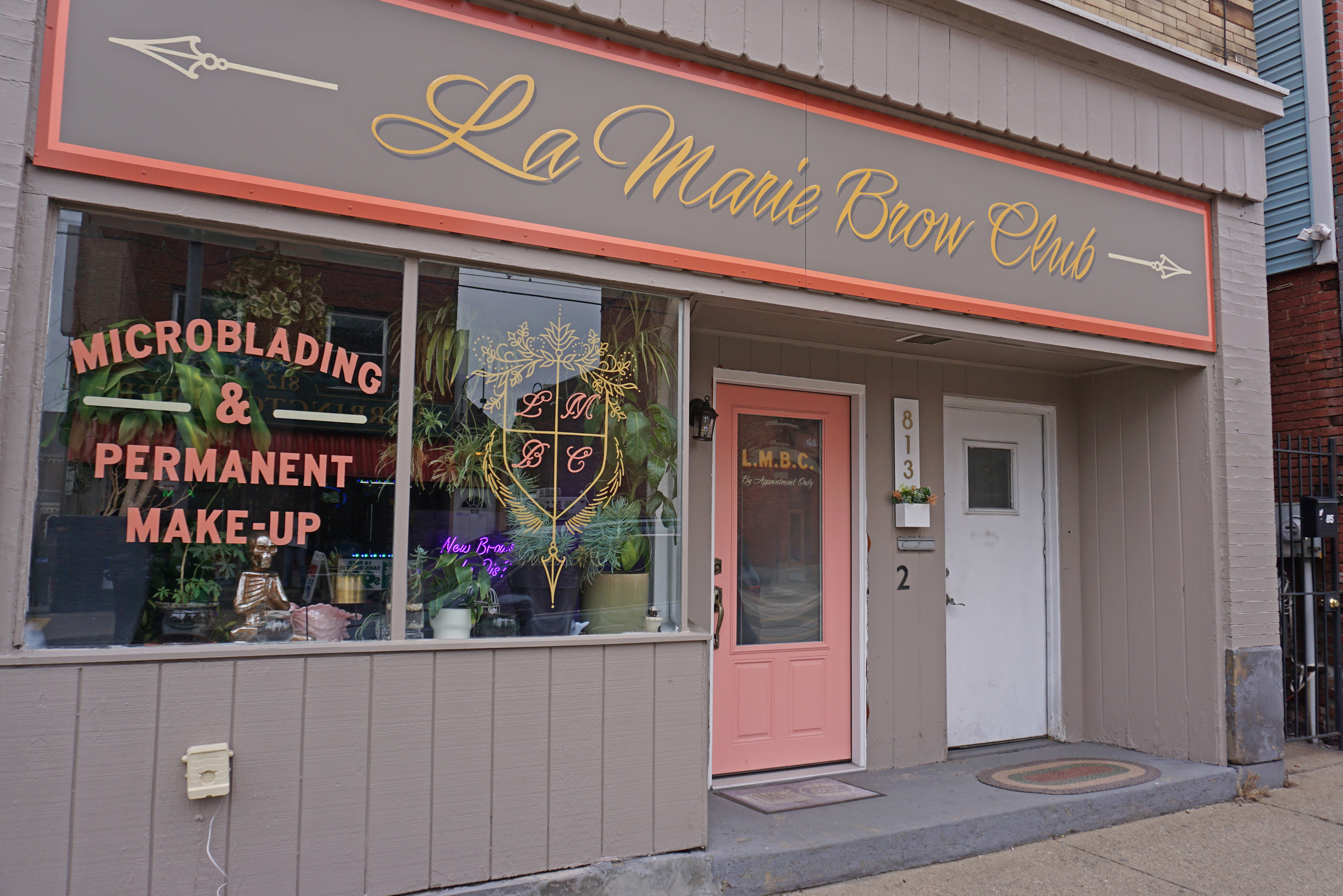 La Marie Brow Club Gets a Makeover
February 2020
La Marie Brow Club is a professional microblading and permanent cosmetic studio located on East Warrington Avenue. Laura Mushenheim, owner, worked with the URA's Siena Kane, entrepreneurship investment specialist, to renovate the storefront and make it more welcoming.
Fast Facts:
Property: La Marie Brow Club
Address: 813 East Warrington Avenue
Neighborhood: Allentown
URA Program: Storefront Renovation Program
Total Project Cost: $3,714
URA Grant: $1,857
Renovation included: New signage, storefront paint and window decals
Scroll down to see a before and after photo.
Speaking with owner Laura Mushenheim
How did you hear about the URA's facade program?
I heard about the program from my neighbor, and was then given more information and direct contact from the Hilltop Alliance.
What was your inspiration for the design, and how will it change your business?
Everything revolved around my need to replace the door ASAP. I love accent doors and thought it would be a fun way to class it up. I chose my door and building colors, then worked with Christian from Brush and Pounce to come up with a plan for signage. We agreed that doing a large fascia sign was a good way to cover/modernize the old wood panel siding along the top.
Making these improvements to the exterior were necessary to reflect the environment/experience we provide on the interior. Permanent makeup can be an intimidating appointment to walk into. We want our guests to feel welcomed and comfortable before they even step through the door.
What was it like working with Siena and the URA?
It was honestly very easy during a stressful time. I'm appreciative for all their help!
Before and After