Back to News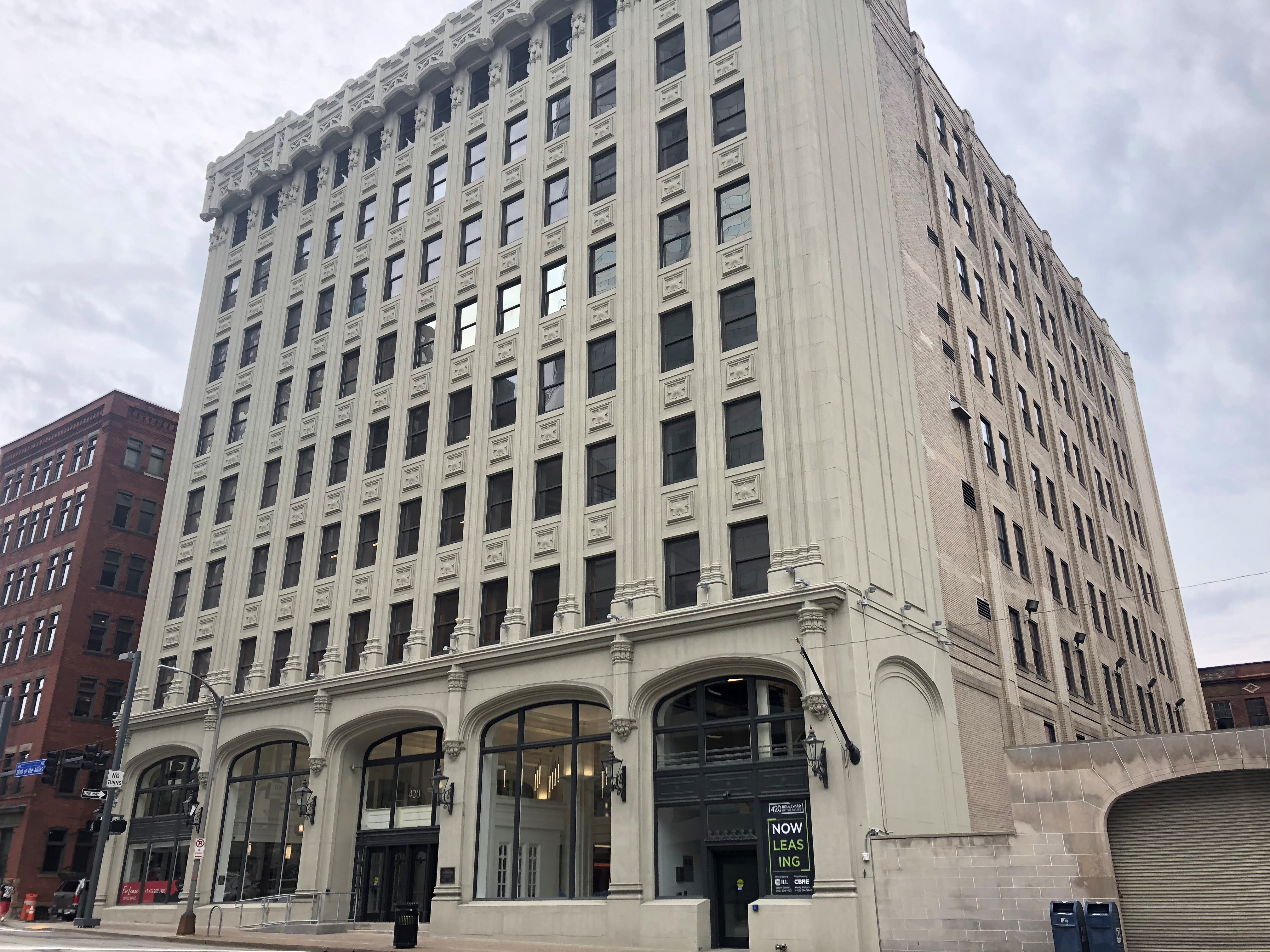 LEEDing the Way to a Friendlier Home
August 2018 Newsletter
For more than a decade, the three owners of the John P. Robin Civic Building (City of Pittsburgh (City), URA and Housing Authority of the City of Pittsburgh (HACP)) have undertaken due diligence while analyzing whether to remain in a renovated and/or expanded building at 200 Ross Street, or to relocate. This due diligence was intensified beginning in 2015, through the engagement of a team led by GBBN Architects, and in 2017, CBRE.

The Civic Building is seriously deteriorated, with outdated floor plates, elevator issues and no building security; it is not customer service-friendly, ADA accessible, code compliant, or up to fire code. It cannot meet the current or future needs of the City departments, URA and HACP.

"The acquisition of the former Art Institute Building, located at 420 Boulevard of the Allies, provides the most cost-effective solution that meets the collective goals of the current Civic Building ownership," said URA Executive Director Robert Rubinstein. "The building is a designated historic landmark which has been fully renovated but for individual fit out of each of the nine floors. The design and fit out work will be undertaken to a minimum of LEED-Silver sustainability level and will provide significant participation opportunities for contractors and professional services."
Importantly, the new facility will allow for enhanced customer service and increase the quality of life for city employees and visitors. It will provide a consolidated location for efficient, one-stop shopping on the main floor – with public transit and parking accessibility – for residents seeking services from the city departments of Public Works, Permits, Licenses and Inspections, Planning and Zoning, and Mobility and Infrastructure. It will also offer similar customer service enhancements for residents seeking assistance from the URA and HACP.

Other features include: efficient floor plates - the URA can consolidate from 4.5 floors currently to 2, with excess room to grow; ADA accessibility throughout the building; a larger, modern, accessible public hearing/board room; building security; modern elevators, including freight; bike storage and shower/locker room; and building and fire code compliance.

In addition, relocation versus renovation minimizes disruption of services for residents and employees, eliminates the cost of moving to swing space during renovations, and enables the public entities to hold an appreciating asset while controlling long-term occupancy expenses.

The City, URA and HACP will be issuing a joint Request for Proposals for Property Management of 420 Boulevard of the Allies within the next few weeks. The URA will be issuing periodic RFPs for construction and professional services related to the move in the coming weeks and months. To receive such RFPs, and others from the URA, please register online at Public Purchase.

The URA expects to move into its new home by fall 2019. An RFP for the redevelopment of the 200 Ross Street is expected to be issued later this year.

"The Civic Building has served as our home for 66 years," said Rubinstein. "We look forward to our move to 420 Boulevard of the Allies, where we will have a healthy and more collaborative environment for our employees and clients."