Back to News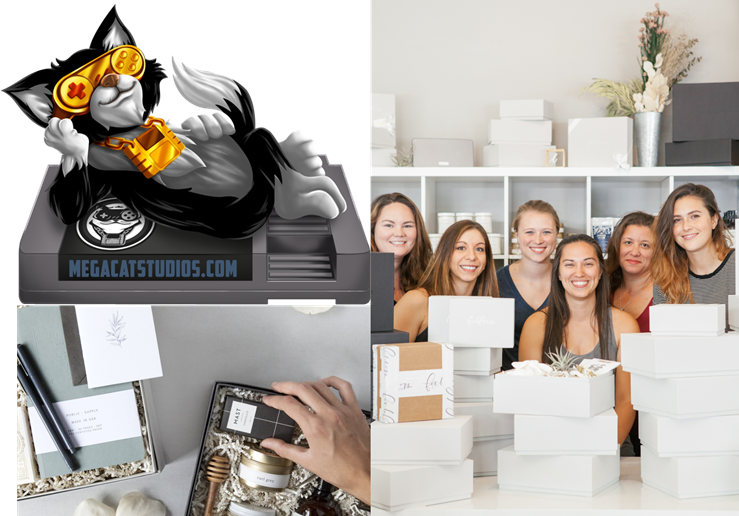 Local Business Pulls Off Real Estate Transaction During Pandemic
May 2020
In assisting local business owners James and Amanda Deighan with the acquisition of a new building, the URA learned that even the obstacles of a pandemic can't dampen the entrepreneurial spirit of Pittsburghers.
Local business owners James and Amanda Deighan didn't let a global pandemic stop them from making business moves.
James owns Mega Cat Studios, a video game company, and Amanda owns Fox Blossom, a personalized gift service, and the two were determined to buildout an office headquarters to their ideal specification.
On April 3, two weeks into the Governor's "Stay at Home Order" and thanks to technology, the Deighans closed on the acquisition of a new building. Located at 3559 Bigelow Blvd., it will house their respective businesses, a project totaling $1M. This move locks down a larger, more permanent office space that will set them up for business growth and efficiency.
The URA's Business Lending Manager Rochelle Lilien shared her expertise and can-do attitude to finalize a URA $250,000 Urban Development Fund loan which closed the financing gap for the acquisition of the property, all while working in a virtual setting.
"I really enjoyed working with James on this project, especially because he was so enthusiastic and organized. Having a closing on a real estate transaction during the pandemic taught me that nothing is impossible," Lilien said.
"Rochelle was an amazing liaison, from start to finish. With any lender or government entity, there is a daunting series of documentation and preparation that needs to be prepared. Rochelle was a constantly approachable and friendly ambassador to guide us through the process. She was even willing to look at my onslaught of newborn baby photos," James Deighan said.

"As entrepreneurs, we're fairly used to finding solutions to unique, and sometimes unprecedented problems. We were incredibly lucky in this case to have such great resources as we did with the URA and Enterprise Bank. Our agent, DeAnna Davis of Keller Williams, really went above and beyond to assist in smoothing out the wrinkles as they appeared."
With the closing of the office on Bigelow Blvd., James and Amanda are excited to have a location that will be centrally located for team members to commute to that includes parking, high ceilings and a view of the city.
"Creating deeper roots in the city we love, in industries that we're excited to be innovating in, is something we are indescribably happy about," said Deighan.
The team is looking forward to moving into the new space in October 2020. In the meantime, check out Mega Cat Studios on Facebook, Instagram and Twitter; and Fox Blossom Co. on Facebook, Instagram and Pinterest.


Additional project funders:

• Enterprise Bank

• Small Business Administration
The new building at 3559 Bigelow Blvd.